Alumna KIRBY gives back to Stax Music Academy
Since 2000 Stax Music Academy has served about 4,000 students. Its two major programs are an after school program and a four-week summer camp.
In 2008, Stax Music Academy revamped itself, turning it into a more serious music school for older students. Since then, it has seen about 200 graduates, all of whom have been accepted to college.
Those students have gone off to places including Berklee College of Music, Indiana University, Brown University, Vanderbilt University, University of Memphis, Middle Tennessee State University, Harvard University, Southwest Tennessee Community College and University of Tennessee Knoxville.
One of those alumni, a Southaven native singer/songwriter who goes by the moniker KIRBY, has written songs for people like Rihanna, Paul McCartney, Beyoncé, Ariana Grande and Christina Aguilera. Last year, she became the first Stax Music Academy alumni to join the Soulsville Foundation's board of directors.
The foundation operates the Stax Museum of American Soul Music, Stax Music Academy and Soulsville Charter School.
According to KIRBY, when she comes to meetings, her main mission is figuring out how can she use her voice to help students. As a former student, she says she has seen what works and knows first-hand what can be better.
"I believe instituting a network for Stax Music Academy alumni is an incredible way for former students to not only stay connected, but to help give back to the program," she said. "How many teachers, entrepreneurs and creatives has Stax Music Academy helped cultivate? How many of those students could come back and offer workshops, classes, or connect graduating students to possible internships and opportunities? I believe creating an ecosystem where the students who are a product of the program, use their expertise to keep SMA alive and thriving is going to be a major key in Stax Music Academy's growth, longevity and legacy."
One opportunity that exists for SMA alumni is the alumni band. Each summer SMA alumni who are enrolled in college, but are in Memphis during their summer break, are paid to play in the Stax Museum on Tuesdays in June; in July they are paid to play at B.B. King's Blues Club on Mondays and Fridays during daytime hours.
"So, we are helping them work as professional musicians and keeping them in the 'Stax Music Academy family,'" SMA spokesman Tim Sampson said.
Over the holiday break, Stax Music Academy announced KIRBY's scholarship for students. Her goal is to help students see that being a singer, musician, producer or songwriter, is not just a hobby, but can be a sustainable and lucrative career.
"The Kirby Dockery A Song A Day Songbird Scholarship" requires students create an original piece of music, of any genre and submit it via video. (Cell phone video is permitted.) The scholarship funds SMA tuition for three students for a year. Tuition for the after school program is $1,000 per year.
"We want all of our students to be successful adults whether in music or some other field," Sampson said. "KIRBY happened to make it in the music business and we couldn't be prouder of her. I knew her as a little girl and now she is an adult doing amazing things, like creating this scholarship for students, like she was. We couldn't ask for more than this."
According to KIRBY, SMA was more than an after-school program: It was the bridge between her dreams and reality.
"As soon as I got across the DeSoto County line, and entered that parking lot something within me came alive," she said. "I was exposed to a music community I didn't even know existed in Memphis. It was there, at Stax Music Academy, where I heard my first original song put to music. It was there, on the corner of East McLemore where I refined my craft and gained the courage to apply and later attend Berklee College of Music. It was there; where I learned that music wasn't just a hobby it could be my profession. Stax Music Academy was an incubator for my dreams. I do not believe I would be where I am today had I not been connected to that music program."
In December, KIRBY released an EP called "Single for the Holidays."
Her goal this year, she says, is to "connect music with mission."
"This year, I want to stretch my faith and use my own voice and music for change. I've made a personal commitment to only sing and write songs that serve the greater good," KIRBY said. "A big goal of mine is to give a song to the world that brings us together. Do you remember how you felt when you heard Common & John Legend's "Glory," Marvin Gaye's "What's Going On" or "Respect Yourself" by The Staple Singers?  I want to give the world that same feeling with my records."
Overall, KIRBY wants to not only celebrate the history of Stax Records, but to extend it.
"The next generation needs to know where soul music comes from," she said. "It's not just California, it's not just Atlanta, it's not just the U.K, it's right under your feet.  God willing, I will be one of the voices that reminds the world that some of the best soul music is still coming from Memphis."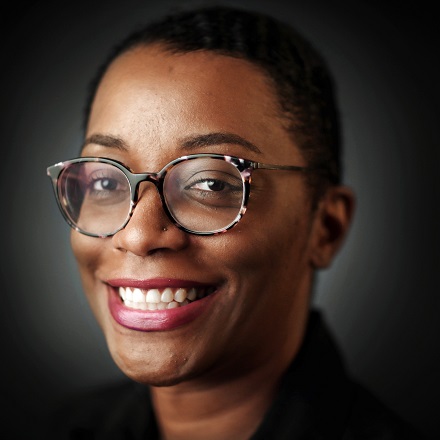 Elle Perry
Elle Perry covers arts and culture and other news for the Daily Memphian. She is a native of Memphis and a two-time graduate of the University of Memphis. Elle previously worked for the Memphis Business Journal and has written for publications including The Memphis Flyer and High Ground News.