Local arts groups participating in nationwide 'For Freedoms' initiative
Last September, conceptual artist Hank Willis Thomas gave Memphis College Art's Downing Pryor Lecture.
Through the end of the year, several Memphis organizations are participating in For Freedoms 50 State Initiative, of which Thomas is a co-founder.
The nationwide campaign is inspired by Norman Rockwell's paintings of Franklin D. Roosevelt's four universal freedoms: freedom of speech, freedom of worship, freedom from want and freedom from fear. It includes exhibitions, installations and programs with a goal of using art to further discussion on civic issues and to advocate for civic participation.  
Thomas and artist Eric Gottesman initially founded For Freedoms in 2016; the campaign went nationwide this year.
On Wednesday, Oct. 17, the Brooks Museum hosted the For Freedoms Art of Change Town Hall, featuring Whitney Hardy, founder and executive director of Young Arts Patrons; Aaron Snowden, owner of the Snowden Art and Conversation House, and Britney Thornton, founder of JUICE Orange Mound. Yancy Villa-Calvo, who served as moderator, selected the panelists because they started an organization or entity without institutional backing to try to make the city a better place to live.
Young Arts Patrons works to impact under-40 arts patrons, philanthropists and artists. Its signature event is its annual Young Collectors Contemporary art fair and conference.
Snowden purchased a home in the Soulsville area, at 883 Stafford Ave., which Community LIFT uses. The house has hosted an artists-in-residency program, among other functions.
Thornton founded JUICE Orange Mound in late 2016. That organization funds four community-based projects a year.
During the panel, Villa-Calvo asked the panelists an opening question: "What is the role of art in changing community … in Memphis?"
Hardy said that art plays a key role and that it connects past and present.
"People are becoming more confident in themselves because of the role of arts in the community," she said.
Thornton said we've seen how art can been seen as dangerous and as a tool of gentrification.
"We don't have enough people talking about it," she said. "Arts (organizations) have come in and exploited the community. They have made promises and not delivered."
Snowden talked about art in terms of increasing community pride.
"I've seen it firsthand," he said. "I've seen it stop people from littering."
Through art, Snowden said he can envision the neighborhood Soulsville USA Festival growing even larger, similar to how the Cooper-Young Festival has over time.
There are more For Freedoms events taking place in Memphis.
A Brooks Museum-sponsored billboard designed by artist Carl E. Moore will be up at Airways Boulevard and Interstate 240 until Oct. 30.
Lester Julian Merriweather curated the exhibition "A•GEN•CY: A Home in the World," which will be on view at Memphis College of Art through Nov. 4.
The exhibition focuses on freedom from want and freedom from fear and explores being a free person of color in America today.
Artists in the exhibition include Kenny Wayne Alexander, Sheila Pree Bright, Michael Paul Britto, Kevin Brooks, Janaye Brown, Tommy Kha, Lawrence Matthews III, Carl E. Moore, Andrea Morales, Catherine Patton, Xaviera Simmons and Jade Thiraswas.
There will be a "Barrier Free: Advocacy and Activism through Art Forms" discussion from 10 a.m. to 1 p.m. Saturday, Oct. 20, at the Art Museum of the University of Memphis.
Moderated by University of Memphis professor Susan Nordstrom, the panel is scheduled to include Ekundayo Bandele, founder and executive director of Hattiloo Theatre; Ned Canty, general director of Opera Memphis; and Virginia Murphy, founder and executive director of Playback Memphis.
Also scheduled are concurrent sessions with Vanessa Gonzalez (on visual arts), Leslie Barker (on performing arts), Andrea Morales (on journalism), Carl E. Moore (on digital media and visual arts) and Yancy Villa-Calvo (on her installation "Barrier Free," created to advocate for Latino Memphis' work).
A "Barrier Free" reception is scheduled for Sunday, Oct. 21, from 3 p.m. to 6 p.m. at the Art Museum at the University of Memphis
The Freedom of Expression panel will take place from 5:30 p.m. to 8 p.m. Oct. 25 at Memphis College of Art. Moderated by Grace Stewart, the Metal Museum's director of collections and exhibitions, panelists are scheduled to include Elliot Perry, art collector, former National Basketball Association player and senior adviser for The PPF Art Collection; Lawrence Matthews III, multidisciplinary artist, filmmaker and musician; Andrea Morales, photographer and documentary photojournalist; Kimberly Jacobs, Joyce Blackmon Curatorial Fellow in African American Art and Art of the African Diaspora at the Brooks Museum; and Merriweather, artist, curatorial consultant and curator.
From 6-8 p.m. on Nov. 2 there will be a Kevin Brooks film screening at Memphis College of Art related to the "A•GEN•CY: A Home in the World" exhibition.
The Beverly & Sam Ross Gallery at Christian Brothers University will host a joint exhibition, "The Death of Fear," featuring works by Sisavanh Phouthavong Houghton and Nelson Gutierrez. The exhibition opens Nov. 2 and will run through Dec. 14.
It explores the idea of  freedom from fear from the perspectives of an artist who emigrated to the U.S. from Laos (Houghton) and an artist who emigrated to the U.S. from Colombia (Gutierrez).
A reception will be held 5:30-7:30 p.m. Nov. 9. Houghton also will present a lecture in the gallery at 2 p.m. on Saturday, Nov. 10.
Finally, from 4-6 p.m. on Dec. 8 there will be a Posada Celebration at the Art Museum of the University of Memphis, in collaboration with Opera Memphis. Posada is a Mexican Christmas celebration. The event will incorporate posada elements with advocacy.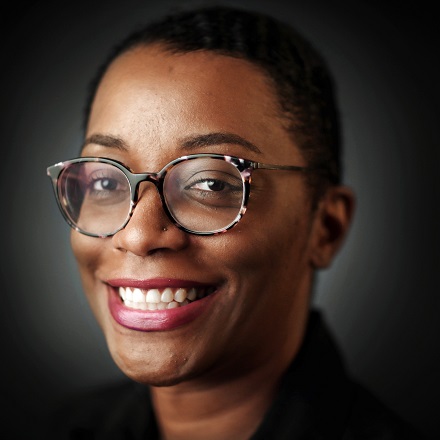 Elle Perry
Elle Perry covers arts and culture and other news for the Daily Memphian. She is a native of Memphis and a two-time graduate of the University of Memphis. Elle previously worked for the Memphis Business Journal and has written for publications including The Memphis Flyer and High Ground News.