Shelby County
Health official: Adhering to social distancing guidelines crucial
Shelby County Health Department chief of epidemiology David Sweat encouraged citizens in the Mid-South to continue to adhere to methods of social distancing in a Saturday afternoon briefing.
He pointed to the importance of Memphis Mayor Jim Strickland's "Safer At Home" executive order, as well as similar orders issued by Tennessee Gov. Bill Lee and other Shelby County municipality mayors in flattening the curve of cases throughout the county.
---
---
"All of these measures that have been taken to reduce our interactions with each other to only those who are the most essential, to reduce our travel around the area to only those trips that are absolutely needed, and to limit the number of people we come in contact with every day," Sweat said.
Editor's Note: The Daily Memphian is making our coronavirus coverage accessible to all readers — no subscription needed. Our journalists continue to work around the clock to provide you with the extensive coverage you need; if you can subscribe, please do. 
"We still want to emphasize the importance of social distancing while in those places, both to protect the employees and the patrons."
Saturday morning, the health department confirmed 706 cases and 10 deaths in the county. 8,179 people had been tested, as a 10 a.m. on Saturday.
Sweat added that the number of people considered safe inside an enclosed essential business depends on the size of the building.
For some smaller businesses, Sweat says, the safest measures may require only one customer inside at a given time.
"In larger spaces, such as a large grocery store or pharmacy, more than 10 people can be in those spaces. But they need to be spaced out, within those spaces, by a distance of, at least, six feet," he said.
With news earlier in the week that six cases between residents and staff within the Carriage Court assisted living home may reveal more positive cases of COVID-19, Sweat confirmed one additional resident had tested positive.
---
---
"The outbreak there has accumulated in one more case (found in) a resident. It was not tested by the health department. It was tested by a private provider," Sweat said.
Bringing the total of Carriage Court outbreak to six residents and one staff member, Sweat said those affected residents remain in isolation with the rest of the facility in quarantine.
When questioned about the reliability of current testing methods, Sweat said the likelihood of false negatives is much higher than that of false positives.
"What my understand is, is that it is a very sensitive test. All tests have a false positivity rate. But our expectation with this test is that it would be very unusual. It would be possible, on the other hand, to have false negatives. It would be more likely that would be the direction of error," Sweat said.
"So, if someone who had all the symptoms, clinically, of COVID-19, if you don't get a good enough sample and run that through, we may have a false negative result. But, clinically, if they have all the signs and symptoms, I'm sure that their doctor will treat them as a case, regardless."
In the event that a patient does exhibit all the symptoms of COVID-19 infection but happens to test negative for the virus, Sweat advises that patients isolate themselves, regardless of test results, stating that "no test is perfect."
With reports from healthcare organizations globally that appropriate personal protective equipment is in shorter and shorter supply, Sweat says local hospitals are currently remain able to operate at a full working capacity, in regards to needed materials.
However, he says, some area nursing homes are facing challenges, in regards to supply. Sweat says those needs are being addressed.
"There is a broad effort to coordinate and to share PPE back and forth," Sweat said.
"Sometimes we're supplying. Sometimes the healthcare coalition is supplying. Sometimes the private supply chain is supplying. But right now, there are not any hospitals, that I'm aware of, that have run out."
Following a recommendation by the Centers for Disease Control last week that those who are going out in public may be able to slow the spread of COVID-19 by wearing protective gear, such as masks and other coverings to go over the mouth and nose, Sweat offered some context.
"What is important to remember about that recommendation is that it does not replace and it does not reduce the need to do the other (recommended) measures. We still have to do social distancing," Sweat said.
"We still want you to remain using hand hygiene and frequently wash your hands and use hand sanitizer, even while wearing a mask. It's not that the mask is (to be used) instead of those measures, it's not that the mask removes the 'Safer at Home' order. It's that, in addition to all those other measures, you wear a face covering, while out and about."
COVID-19 in Memphis and Shelby County: April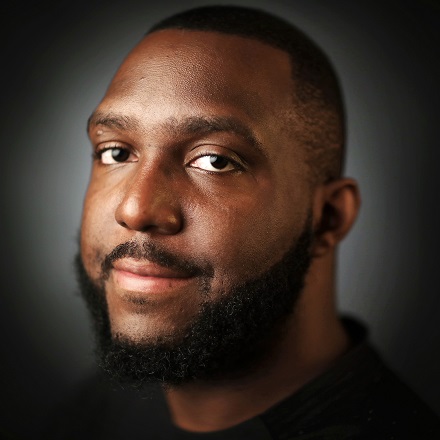 Jared Boyd
Jared Boyd is program manager for WYXR 91.7 FM.