Logistics industry relieved as Lamar construction approaches
It's hard to say who's happier to see light at the end of the tunnel for the Lamar corridor's infamous gridlock. Is it owners and operators of trucks that clog the commercial artery and feeder streets, burning fuel, polluting air, wasting drivers' time and slowing the movement of goods?
Is it motorists stuck in a logjam of trucks between Southeast Memphis and North Mississippi?
Is it commercial property owners competing with less-congested neighbors for new and better tenants?
Is it the BNSF Railway, operator of a vast intermodal yard that opened with great fanfare eight years ago but remains far from capacity?
Or is it economic development leaders, who believe the bottlenecks are keeping Greater Memphis from hitting its full stride as a distribution center in an era of burgeoning e-commerce?
All of the above have been buzzing with excitement since the June announcement of a $71 million federal grant to finally fast track one of the slower-moving road projects in recent Memphis history.
The Infrastructure for Rebuilding America grant is expected to push the $258 million Lamar upgrade over the finish line. The U.S. Department of Transportation's long-running funding source for big projects topped off a Lamar budget that also includes money from last year's Tennessee fuel tax increase and $10 million in local funds.
Commissioner John Schroer said the 1.4-mile section of Lamar from the state line to south of Shelby Drive will be in the Tennessee Department of Transportation's Oct. 5 bid letting. The project is on the construction industry's radar, and officials expect good participation by local contractors, Schroer said.
"We're seeing some inflationary trends, and of course we've got some issues with steel and other things, but so far we've been able to feel like our bids are competitive, and local contractors are ready and willing to do the work," Schroer said.
As 24 to 30 months of construction begins, right-of-way acquisition will continue on the other phases: 1.9 miles from south of Shelby Drive to Raines/Perkins, where construction is projected to begin in two years, and 1.8 miles from Raines/Perkins to Getwell Road, which has a construction start date of fall 2021.
"We won't let do them more (construction-wise) than one section at a time, but now that we've got the funding secure, we'll move from one to two as we go forward," Schroer said.
Schroer and Tennessee Gov. Bill Haslam joined BNSF, Greater Memphis Chamber and state and local elected officials recently to celebrate an intergovernmental partnership that delivered the final funding piece. The event at the BNSF Memphis Intermodal Facility featured a backdrop of traffic lined up on Lamar and a soundtrack of idling diesel engines.
"To me, this all comes down to jobs. Pavement and jobs," Memphis Mayor Jim Strickland said. The corridor supports 71,000 jobs and is home to 20 Fortune 500 companies, 535 truck terminals, 19 freight intermodal facilities, four rail yards and three air and truck terminals. It adjoins Memphis International Airport and the FedEx Express world hub.
"This work will unlock capacity and will create thousands of permanent, long-term, good-paying jobs for people in this entire region, and that's why we went together as teammates to get this done," Strickland said. "Memphis has momentum, and this is all the more proof of it."
Richard W. Smith, Greater Memphis Chamber chairman and FedEx Trade Networks chief, hailed the federal grant as "a huge win for our recruitment and retention efforts because it further strengthens our position as the center of business and logistics in North America."
"We're seeing investment and progress across our entire city, but we need more of it," Smith said. "This investment in Lamar Avenue will help us grow our economy further and reach the full potential we all believe we have."
BNSF's intermodal facility, a $200 million expansion of the Tennessee Yard, stands to gain if it's easier for trucks to move freight to customers scattered across the Lamar corridor, said Roger Nober, Fort Worth, Texas-based BNSF's executive vice president, law and corporate affairs.
The BNSF expansion, on the drawing board 15 years ago and completed in 2010, was designed to handle up to 600,000 cargo container movements a year. Nober said volume has been flat at about 300,000 movements the last few years.
Nober stopped short of saying Lamar's congestion has held back the facility's growth.
"There certainly are a lot of factors as to why businesses locate in any one location," Nober said. "It's the size of the market, it's the growth, it's the fluidity of the market, how congested it is. I don't think you can pick any one matter, but clearly congestion is an important factor for businesses. All you had to do is drive here from the airport to see trucks backed up a quarter mile, to see why you needed the project."
Nober said he sees potential for greater utilization after the corridor is improved.
"We'd like to think when new capacity, new infrastructure is built that folks that want to use it will find a way to take advantage of it, be able to grow and thrive," he said. "That's certainly going to be our hope. We'll have to see how the market plays out. How the larger economy is and all sorts of macro factors that are out there as well as local ones. It's a good start in taking this principal route and making it more fluid."
Nober said it was notable that federal, state and local officials came together on a project primarily designed to upgrade freight infrastructure.
"A lot of times in the funding process, freight projects take a second or third chair to passenger or people projects," Nober said. "That makes sense, but freight's important too, and everybody relies on their goods, and we live in a just-in-time delivery world now. The more timely we are, the better we'll do."
Delays Have Caused Business Damage
More lanes on Lamar, fewer traffic signals and improved intersections will make life easier and safer for motorists and truck drivers and more profitable for trucking companies.
Intermodal Cartage Group (IMCG) on Holmes Road east of Lamar has raised driver pay and taken other steps to stand out in an industry that faces a growing shortage of employees. But Lamar's current condition hinders the productivity of company and some 250 drivers who come and go from the Memphis terminal each day, said IMCG president Joel Henry.
"We've got a ton of customers that are west of (U.S.) 78 (Lamar)" on Holmes, Henry said. "We've got drivers that sit at that light three or four times before they get through it. There's a ton of emissions associated with sitting there, so it's going to help on the emissions.
"That corridor for us has been a place where we've been involved in accidents and incidents. It is so congested. As a truck driver, you've got 75-80 feet of truck and trailer. A lot of times, they get hung out in the intersection, so it's stressful," Henry added.
Henry said the improvements are long overdue. "It's going to be more productive, less stress for our drivers, more productive for our company. Customers in this corridor will definitely be able to get better service. It's going to be a win, a win I wish had already occurred."
The failure to act sooner to address Lamar's problems may have helped drive businesses across the state line into Mississippi, Henry said.
"I know if I was fixing to put in a half million square feet, and I had an option for another place of similar price, that had fluid access for my vendors, my staff, if there's one that's not good and another that's compatible in Southaven or Olive Branch…" Henry said, his voice trailing off.
Hank Martin, a vice president of commercial real estate company NAI Saig Co., said addressing Lamar's congestion will remove one negative in the distribution corridor, but it won't solve all the problems.
"It does affect the traffic flow and it affects the logistics side of the traffic flow," said Martin, whose company was involved in the recent sale of ProLogis property to an Atlanta group that plans to build Memphis' first speculative industrial space in more than a decade. "It will definitely improve traffic flow along that road and make that corridor more user friendly."
But it's not just the Lamar bottleneck, Martin said. "It's also the roads, like Holmes Road. Holmes Road in that area in places is a two-lane road. You can't just improve Lamar. You've got to improve the surrounding roads."
Holmes is the last east-west street in Memphis before the state line. Warehouse and distribution facilities were developed there in the early 2000s when it was unincorporated Shelby County and contained some of the last large undeveloped tracts in the Lamar corridor.
The widening of remaining two-lane sections of Holmes west of Lamar was funded by a city government allocation of federal dollars a few years ago, but is still clearing regulatory hurdles. The city's estimated timetable on starting the Holmes Road improvements is eight to 12 months, city spokeswoman Arlenia Cole said.
Environmental clearance of a stream mitigation project is required before the road project can proceed, Cole said.
"Those processes, by all accounts, should have been finished long before now," said Dexter Muller, former planning and economic development official, "and the road should have been completed, and I believe we have lost investments because of it. It's just in very bad condition.
"From there you pass into North Mississippi, and their roads have been improved and are in good shape," Muller added. "That's our competition."
Muller, a long-time Memphis Chamber executive, now represents the Commercial Real Estate Owners Alliance, a group of more than a dozen large landowners.
Martin said it's hard to quantify how much Lamar's congestion hurts recruitment, but it certainly detracts from the corridor's strengths, including quick access to the airport and FedEx and UPS hubs.
"That always hurts. I can't say it's the sole reason or the reason people are going to Mississippi," Martin said. "When you've got congestion like you've got down there, that causes problems for the trucking and logistics industry.
"The big benefit of that particular area and the improvements they're talking about doing is how closely related it is to the airport, FedEx and BNSF," he added. "As well as that, the Lamar corridor does take you to the Southeast. You can be at the outer loop (Interstate 269), which will take you back to (Interstates) 55 and 40, without red lights."
While it might be disappointing to some motorists that the stretch of Lamar between Interstate 240 and Perkins/Raines won't be upgraded to freeway quality, Martin said he sees no advantage to do that from a logistics industry standpoint.
"You could make it wider, but it's still going to be an inner-city street," Martin said.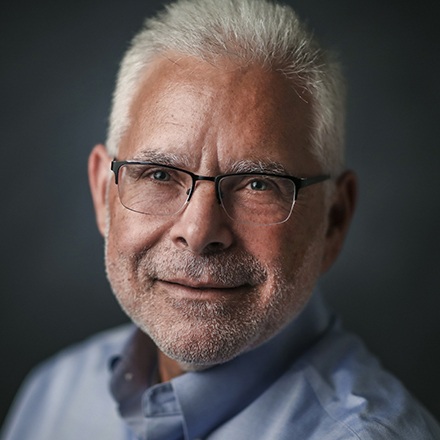 Wayne Risher
Business news reporter, 42-year veteran of print journalism, 34-year resident of Memphis, University of Georgia alumnus and proud father and spouse of University of Memphis graduates.
---