Blackburn rallies with Trump; Bredesen speaks to faith leaders
Driving home their final points in the waning days of the U.S. Senate campaign, Republican Congresswoman Marsha Blackburn rallied with President Donald Trump while former Democratic governor Phil Bredesen spoke at an interfaith prayer lunch Sunday, Nov. 4.
In Tennessee's most expensive campaign in history — spending hitting a total of $85.7 million, according to reports — Blackburn and Bredesen are battling to the wire to replace Republican Sen. Bob Corker. The winner could determine whether Republicans, holding a two-vote margin in the chamber, keep control of the U.S. Senate or lose it to Democrats.
Both planned to campaign across Tennessee Monday in advance of Tuesday's vote. The polls are open in Shelby County from 7 a.m. to 7 p.m.
With Trump supporters packing a University of Tennessee-Chattanooga arena, Blackburn urged people to stand with her to maintain momentum in the president's accomplishments, from cutting unemployment and increasing wages to ending an Iran nuclear deal and defeating ISIS in Syria.
"Let me tell you, if my opponent Phil Bredesen had his way, Hillary Clinton, who he gave $33,400 to, would be president and not any of these things would be happening," Blackburn told a raucous crowd, according to video of the event. "So, if you want to have somebody who's going to support more constitutional judges and is going to be there to support tax cuts, be there to build the wall, I ask you to stand with me. And if you want to vote no on Hillary Clinton and her cronies one more time, stand with me, let's win this election on Tuesday."
Trump, traveling in battleground states to get out the vote, contended Bredesen "will block pro-Constitution judges," cut military and law enforcement, support a "socialist" health-care takeover and, he added, "Phil totally supports the Democrats' open border madness."
Bredesen has said he doesn't think a caravan of Central American immigrants traveling toward the Southern border poses a threat to the U.S., nor does he think building a multi-billion-dollar wall is a good idea.
Before Trump's arrival at the Bessie Smith Cultural Center in Chattanooga, in an interfaith prayer lunch with faith and community leaders, Bredesen reiterated a campaign theme to work with the president if his policies are good for Tennessee and to oppose him if he believes Trump's plans will hurt Tennesseans.
Bredesen, a self-described independent, contends the nation's political arguments have crossed a line, especially with dark-money groups spending millions to attack opponents with TV ads.
He spoke of the need for Americans to come together much like Tennessee's pioneers did for barn-raisings years ago, starting at the light of dawn and putting away different views to work together.
"That morning might have been a couple of hundred years ago, but the impulse it reflected is just as relevant today: Sometimes we have to put our personal grudges, our likes and dislikes aside and work together for a while," Bredesen said, according to a transcript of the speech.
His theme during the campaign has been to work with Republicans in Congress to come up with solutions to major problems, such as escalating student debt, immigration and the high cost of prescription drugs.
Bredesen has said consistently throughout the campaign, voters who want "hard-edged partisanship" and a refusal to compromise have a candidate in Blackburn.
"I want something different," he said. "I believe leadership is working to find common ground, not to divide."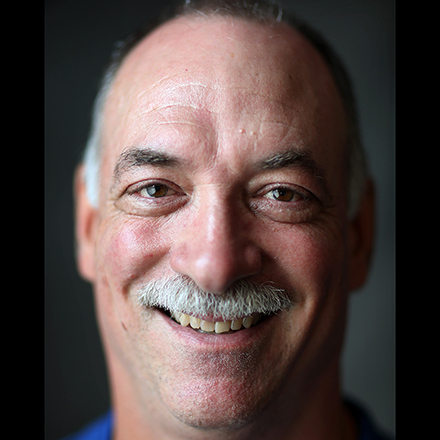 Sam Stockard
Sam Stockard is a Nashville-based reporter with more than 30 years of journalism experience as a writer, editor and columnist covering the state Legislature and Tennessee politics for The Daily Memphian.
---