Tigers excited for official season to get underway against Tenn. Tech
Everything will be different when Memphis tips off against Tennessee Tech at FedExForum on Tuesday night.
"It's real great now because everything is for real," senior guard Jeremiah Martin said Monday afternoon. "Everything counts. Every possession matters."
The exhibition wins over LeMoyne-Owen College and Christian Brothers University were learning experiences for head coach Penny Hardaway and his team. Multiple film sessions gave the Tigers a glimpse of how they can get better against Tennessee Tech.
"We watched a lot of film of ourselves at practice and those two exhibition games," Hardaway said. "We're being very honest with ourselves about where we are, what we need to do and what we need to get better at. We're definitely understanding that tomorrow is real, and we gotta be hitting on all cylinders."
Hardaway is concerned about the Tigers' halfcourt offense after two exhibition games. Pushing the pace and playing up-tempo hasn't been an issue. Memphis combined for 72 fast break points during the first two exhibition games.
Spacing and moving the ball to the right spots for open shots is a focus during the Tigers' practice and film sessions. Hardaway wants crisp ball movement and executed plays with no turnovers when the Tigers slow it down.
"We're running really well and getting fast break points, but we have to execute in the halfcourt offense," Hardaway said. "That's what I really want to see us do. I'm a stickler on that, especially in practice. Just about doing things the right way, with the right spacing, getting to the right spots and setting screens. That's what we want to see. Defensively, just continue to turn people over."
Tennessee Tech head coach Steve Payne deploys an offensive system similar to Christian Brothers. They move the ball and focus on hitting cutters. The offense revolves around big men moving the ball and making plays.
The Golden Eagles are a freshman-laden team who are going to do everything possible to slow down the Tigers. None of the returnees on Payne's roster averaged over 10 points per game last season.
"That last game against CBU is going to help us get prepared for this team," Hardaway said. "They're going to throw the kitchen sink at us. They're going to press us. They might play zone."
Martin is excited about the start of college basketball's regular season, not just because his teammates will hit the floor for the first time.
"We have the motivation," Martin said, noting that the Tigers are about 110 in some national rankings. "You get to see those top 25 teams play on TV. You can watch those guys play and see what we need to get. That could be extra motivation to the team. I know it is to me and the coaches as well."
Questions Still Surround Parks Jr. and Thomas
Hardaway said Mike Parks Jr. is out for Tuesday night's game as of right now, but that could change depending on word from trainer Brad Anderson.
Parks missed the two exhibitions with a back injury. He wasn't doing contact work last week, but Hardaway said the center returned to practice recently.
Forward Lance Thomas' waiver status from the NCAA remains unchanged with the start of the season at hand. The Tigers believe he's ready to go, but he cannot play until ruled eligible by the NCAA.
Forward Isaiah Maurice slid into the starting lineup with Parks and Thomas out for both exhibition games. Maurice averaged 14 points, 7.5 rebounds and 1.5 blocks in those two games. Still, Memphis wants more out of him against Tennessee Tech.
"If Lance can't play, (Maurice's) role is going to be a lot larger than what he expected," Hardaway said. "He's doing really well. He's inside-outside game offensively. Defensively, we want him to block more shots. He's hustling and playing hard. We're just asking more of him."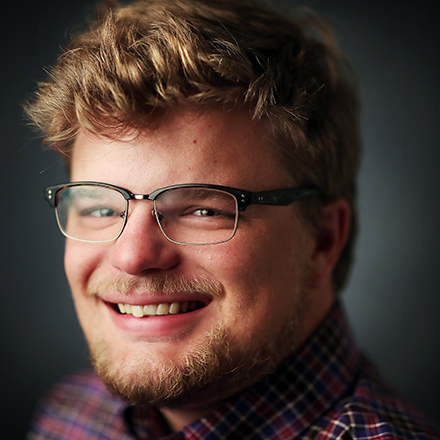 Jonah Jordan
Jonah Jordan was born and raised in Memphis, graduated from the University of Memphis and has covered the Memphis Tigers for three years. When he's not writing, he enjoys golfing and eating barbecue.
---