Road Recap: Warriors 117, Grizzlies 101
Grizzlies overwhelmed by third quarter Golden State run
We'll find out by Tuesday night whether there's a "blue wave" in the midterm elections. But on Election Day eve, the Grizzlies ended their three-game West Coast road trip submerged by a familiar Golden wave.
The Grizzlies held a tight lead for much of the first half on Monday night against the defending champion Golden State Warriors, and came out of halftime tied at 58-58. They were even up a point, 65-64, a few minutes into the third quarter when the wave hit: A 26-6 Warriors run that effectively ended the game and rendered a nice first-half a distant memory.
Somewhere back there, before the waters came, Jaren Jackson Jr. was having his best game in a couple of weeks, playing with some patience (a crosscourt feed from the post for a Dillon Brooks three, a couple of drop-step moves in the post to create more open shots) and some power (two blocks on one possession, rebounds in traffic, a dunk off a Marc Gasol feed). Jackson's youth -- both in terms of mistakes and lack of strength -- was more apparent as the Warriors pressed the gas. But Jackson still worked his way to one of his better stat lines so far: 15 points, six rebounds, and five blocks, with only three fouls in 32 minutes.
Dillon Brooks built on his breakout from the night before in Phoenix, entering the game in the first half as if shot from a cannon, drilling threes and attacking the rack for the kind of energy boost he so frequently gave the team as a rookie. As with Jackson, it didn't fully last but was still good to see. Brooks finished with a team-high 18 points. A less welcome back-to-back performance: Another technical foul.
But as against the Phoenix, a nagging concern was the lack of pop from the team's ostensible stars. Gasol was controlling the defensive boards and setting up teammates, nearly fooling around for a triple double (final line: 8-10-9), but only registered two field-goal attempts. And the concern level about Mike Conley's scoring took another tick forward, as the team's most important scorer once again could not find the range (1-5 from three-point range in a nine-point effort).
The Warriors are a juggernaut, maybe as much as ever. Losing big in their building, on the second night of a back-to-back, in your third game in four nights, is a disappointment but not much of a surprise. But it underscores the lost opportunity in Phoenix.
Now the Grizzlies will come home at 5-4, a winning record hanging by a thin thread. Up next, in FedExForum on Wednesday: A Denver Nuggets team off to a 9-1 start, right on Golden State's heels.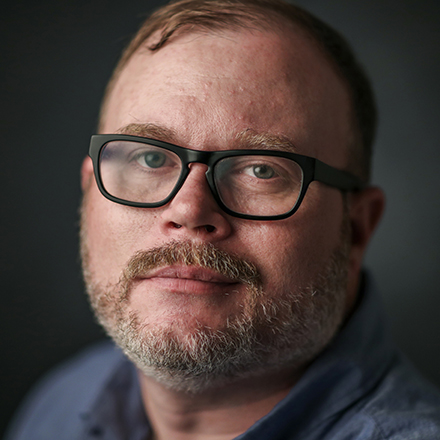 Chris Herrington
Chris Herrington covers the Memphis Grizzlies and writes about Memphis culture, food, and civic life. He lives in the Vollentine-Evergreen neighborhood of Midtown with his wife, two kids, and two dogs.
---