Cottage community slated for Uptown in Memphis
Andre Jones and Curtis Jones, partners in Jones Urban Development Co., are seeking a 15-year PILOT incentive to build Malone Park Commons, a 25-unit, ground-up rental development on 0.8 acres in the Malone Park section of Uptown.
The buildings would include "cottage courts" – detached units surrounding a park-like area – detached studios, fourplexes and live-work spaces. The units themselves would range from 340-square-foot studios to 1,120-square-foot two-bedroom cottages.
The developers estimate the project will cost a little less than $2.2 million.
This isn't the Joneses' first development in Uptown.
Jones Urban is a dba name for Populace Homes of Memphis Inc., one of three construction firms the city selected to build single-family homes when Uptown launched as a Hope VI program.
Malone Park, a former park that had a community pool, is part of a brownfield site that underwent remediation with the addition of a 2-foot clay cap to make it usable for redevelopment, according to documents submitted to the Downtown Memphis Commission's (DMC) Center City Revenue Finance Corp. (CCRFC) board.
The Jones built the first home on the block after the property was released for construction in 2007, their application reads. Four homes currently sit on the southern part of the lot.
The property is owned by MLB-Uptown LLC, and Andre Jones has an option to purchase it, according to the documents.
CCRFC staff is recommending approval of the 15-year PILOT.
"Staff is highly supportive of the project as it aligns with multiple strategic objectives," the staff report reads. "Supporting infill housing development in Uptown is highly consistent with the DMC's dual goals of increasing population density and improving commercial property values through high-quality commercial development. The project also increases Downtown housing options by adding unique product to the market."
Jones Urban Development says it's in discussions with two banks interested in financing the project and that it anticipates closing on the construction loan in March. The company is projecting the construction on the three-phase project would begin next April. Phase 1 would wrap up in November 2019, with Phase 2 projected for a July 2020 completion and Phase 3 for a March 2021 completion.
The Joneses plan to market Malone Park Commons to medical district anchor institutions, according to their application, adding that St. Jude Children's Research Hospital's $1 billion expansion project "will generate a plethora of potential new residents."
Harris Realty Services will manage leasing, and the developers anticipate it being fully occupied within six months of completion.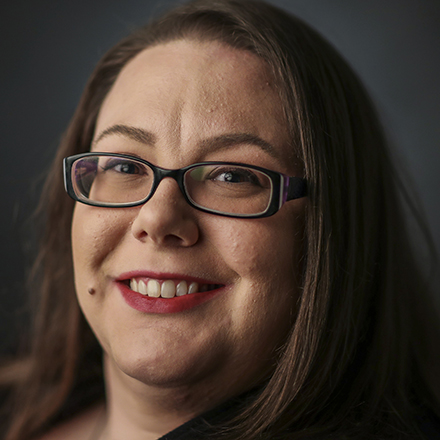 Kate Crawford
Associate editor Kate Crawford is a native Memphian and third-generation University of Memphis alumna.
---