Metro
Speaker won't adjourn House temporarily at lawmaker's request
Editor's note: Due to the serious public health implications associated with COVID-19, The Daily Memphian is making our coronavirus coverage accessible to all readers — no subscription needed.
House Speaker Cameron Sexton is rejecting a Nashville lawmaker's request to adjourn the House temporarily until the coronavirus scare clears up.
---
---
Sexton, a Crossville Republican, said his office is monitoring the "evolving coronavirus situation" and maintaining contact with Gov. Bill Lee, Lt. Gov. Randy McNally and state agencies to assist them and protect Tennessee residents.
"There are no plans to change our schedule at this time, but we will continue to assess this situation and take additional steps if they are needed," Sexton said in a statement. "We welcome anyone who wants to visit the Cordell Hull Building, and all committee meetings and floor sessions are also livestreamed, which gives the citizens of our state another way to keep up with the daily proceedings. Any member of the General Assembly who wishes to stay home certainly can."
Sexton made the statement after Democratic state Rep. John Ray Clemmons sent him a letter Wednesday, March 11, asking him to consider a temporary adjournment with passage of a short-term budget.
The request came as the state confirmed its eighth and ninth cases of COVID-19. The patients are in Davidson and Williamson counties.
---
---
Clemmons said he wrote the letter out of concern for large numbers of people visiting the Cordell Hull Building in the midst of the coronavirus spread, which has been determined a pandemic by the federal government. He pointed out crowds at the building this week in confined spaces "create an atmosphere that is ripe for the rapid spread of this disease."
In addition, two legislators, state Sen. Rusty Crowe and state Rep. Dennis Powers, reportedly attended a Washington, D.C. conference where another person was infected with the COVID-19. Both have been attending meetings this week in Nashville.
"Experts have stated that we, as a country, are past the point of containment," Clemmons wrote in his letter.
---
---
He contended the Legislature should set an example for the rest of the state. Already, Vanderbilt University has closed down and started operating online because several students returned to Nashville from Italy where the virus is widespread. Several other universities statewide have suspended travel abroad programs.
"This is certainly not an attempt to create unnecessary panic or alarm. However, I know of nothing so pressing before the Legislature that is worth risking the health of our members, state employees, or those interacting with us, as well as our respective families," Clemmons' letter states.
Feds give state $10M for coronavirus
Tennessee netted $10 million from the federal government to deal with the coronavirus, but Lee said this week it will be held for a "strategy" the state puts in place when the outbreak becomes "significant."
He is declining to declare a state of emergency, which would give him broad powers to deal with the spread of the virus, until the state sees "clusters of affected patients where a different strategy" is needed.
"As of now, the funding is appropriate," he said of the federal allotment. "But we'll be assessing continuously the need for a state of emergency regarding coronavirus."
Lee said he spoke Tuesday with Vice President Mike Pence, who told him 1 million more test kits have been shipped across the country and that 4 million tests would be out by the end of the week.
"So far, we have the number of tests necessary for the number of cases in our state, and we believe that we're gonna have sufficiently enough tests as this week unfolds," Lee said.
The state had about 150 test kits at mid-week.
The governor pointed out the vast number of people who've contracted the virus developed mild to moderate symptoms, such as fever and coughing.
Out of 124,578 cases worldwide, 4,584 had ended in death, according to the World Health Organization.
Questions about state strategy
State Sen. Jeff Yarbro said the state made the right decision Tuesday evening to "reverse course" and start giving the home county of COVID-19 patients because the state needs to err on the side of transparency and build trust with Tennesseans amid "dysfunction" at the federal level.
---
---
Yet Yarbro said Tennessee seems to be "playing catch-up" and needs to develop a more comprehensive strategy using the best scientific information available.
"The overall challenge is that state and local health infrastructure is typically designed to work in an integrated way with the federal response," said Yarbro, a Nashville Democrat. "That's only appropriate when you can trust the federal response."
Reuters reported Wednesday that the White House ordered health officials to treat high-level meetings on the coronavirus as classified information, raising concerns about restricting information to the public.
States and local governments will respond differently to the pandemic, and health outcomes will vary, be based on those decisions, Yarbro said, noting more cohesion is needed to make the right moves at the state level, rather than just following the White House Task Force.
Meanwhile, Democratic state Rep. G.A. Hardaway of Memphis equipped his office with two types of Lysol and sanitary wipes to spray surfaces and keep people's hands clean.
Hardaway last week suggested creation of a task force separate from the governor's Coronavirus Task Force to look at processes for handling the COVID-19's impact on everything from school closings to universities, small businesses and the economy, which could be affected by situations such as canceled conferences.
He said lawmakers met with the governor Tuesday but he heard nothing "new" about a legislative task force.
"We've got issues that could range from protocols up here on the hill to what do we do if we discover we have an infected individual up here that's contagious," Hardaway said.
Questions stretch from quarantine procedures to the potential impact of the virus on legislative offices, separate floors in the Cordell Hull Building, cafeteria closings and cleaning crew procedures.
Hardaway said a task force should be studying the coronavirus' effect on economic development negotiations, additional funding for the health department, universities closings, and county school system closings and their impact on testing, graduate dates and college credits.
"So when it happens we're not over here trying to develop a plan as opposed to executing a plan," Hardaway said.
The governor's task force has members from the Department of Education, Tennessee Higher Education Commission and Tennessee Chamber of Commerce, but the depth of their planning has gone is hard to measure.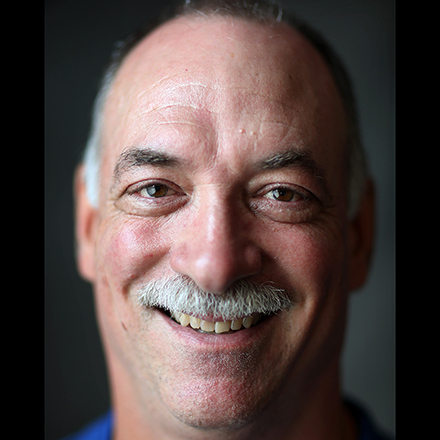 Sam Stockard
Sam Stockard is a Nashville-based reporter with more than 30 years of journalism experience as a writer, editor and columnist covering the state Legislature and Tennessee politics for The Daily Memphian.
---