Numbers, trends from Election Day Nov. 6
The day after the last election of 2018 in Shelby County was down time for politicos in the thick of statewide and district campaigns that in some cases began two years ago. And contemplation about why some efforts fell short and others didn't. And some efforts that were still in limbo.
Democratic state Senate nominee Gabby Salinas was still weighing the unofficial results that showed her losing to Republican incumbent Brian Kelsey for the Germantown seat – specifically whether there were additional votes to be had in the provisional ballots yet to be judged for their validity and counted.
The 127-vote margin between Germantown incumbent mayor Mike Palazzolo and challenger John Barzizza was also an open question that could involve provisional ballots as well, depending on whether Barzizza — the loser by the unofficial numbers — decided to pursue it.
Some people connected with the Shelby County Election Commission gave different estimates Tuesday night of how long it would take to count provisional ballots.
Attorney John Ryder said it could be done in 24 hours. Election commission chairman Robert Meyers said several days.
Elections administrator Linda Phillips said, "I wouldn't look for it until right before Thanksgiving."
Phillips and other officials blamed outdated voting machines and computer equipment for delays and confusion in the reporting of results Tuesday night.
Meyers has said his goal is to have new machines with a paper audit trail in place for the 2019 Memphis elections.
That could also be the first use of instant-runoff voting – the 10-year city charter requirement approved by Memphis voters in 2008 that was affirmed by voters on Tuesday's ballot.
The state has not approved the use of IRV in Tennessee. And state election coordinator Mark Goins declined comment on the referendum results Wednesday citing pending litigation.
The first results, from early voting, came out around 8:15 p.m., as winners were being declared in some statewide races. The final unofficial tally didn't come until nearly 11 p.m.
Part of the reason for the delay was that several precincts had crowds inside when doors closed at 7 p.m. and the commission doesn't release any vote totals until everyone has voted.
There were also problems that at one point prompted election officials at the Shelby Farms operations center to hand reporters printed sheets of returns and tell them to disregard what they were seeing on the commission's website in terms of posted returns.
By 11 p.m., the website returns had caught up with the hard copies of the vote tally.
The local and statewide vote totals are considered unofficial until there is an audit and the election commission votes to certify the audited results.
The Republican governor-elect and U.S. senator-elect didn't carry Shelby County in the two statewide races atop the ballot. But respective winners Bill Lee and Marsha Blackburn got more votes from Shelby County than they got in any other county in the state.
Shelby is both the largest base of Democratic voters in any county — within the city of Memphis — and the state's largest base of Republican voters in any county in the suburbs outside Memphis.
The unofficial county-by-county vote totals from the Tennessee Secretary of State's office show Lee got 105,369, or 7.8 percent, of his 1.3 million votes in Shelby County.
By comparison, Lee got 95,955 votes in Knox County and 68,147 in Williamson County, where he lives carrying both counties.
Blackburn got 95,351 – or 7.7 percent -- of her 1.2 million votes in Shelby County by the unofficial returns, compared to 84,358 in Knox County and 69,250 in Davidson County.
Shelby also represented the largest single county total for Democratic Senate nominee Phil Bredesen and Democratic nominee for governor Karl Dean, making up 19.2 percent of Bredesen's statewide total and 20.1 percent of Dean's statewide total.
In winning the race for governor eight years ago, Republican Bill Haslam got 107,227 of his 1 million votes statewide in Shelby County, which was carried by Democrat Mike McWherter.
Lee's consideration of the race for governor – his first bid of any kind for elected office – began two years ago with Lee making the table-to-table introductory rounds at the Shelby County Republican Party's annual Lincoln Day Gala.
As a full-fledged candidate a year later, Lee acknowledged he wasn't known by many and wasn't overtly campaigning but instead testing the waters. That quickly grew into numerous visits to the county.
Blackburn campaigned in Shelby County but spent more of her time in other areas of the state, guarding her support in verifiably red counties.
Blackburn's final Memphis campaign stop at Gibson's Donuts on Election Day prompted some social media calls for a boycott of the East Memphis institution that is about to expand.
Blackburn's campaign had originally scheduled to be further east on Poplar Avenue at the Blue Plate Café. The café has been the setting for similar Republican campaign events over the years, including a stop there by former Vice President Dick Cheney. But by this time around, the café had a policy of avoiding any and all such events where politicos have rallied around breakfast alongside other patrons who are there for breakfast but not politics.
Several people who showed up at the Blue Plate Tuesday morning were told sternly by a cashier that they would have to go to a back room for the event and remain there without making contact with others in the restaurant. The cashier said to several of those who showed up that a worker at the café had mistakenly booked the Blackburn event despite a policy of saying no to political events.
Reporter Wayne Risher contributed to this story.
An earlier version incorrectly quoted Election Commission chairman Robert Meyers regarding the timetable for counting provisional votes.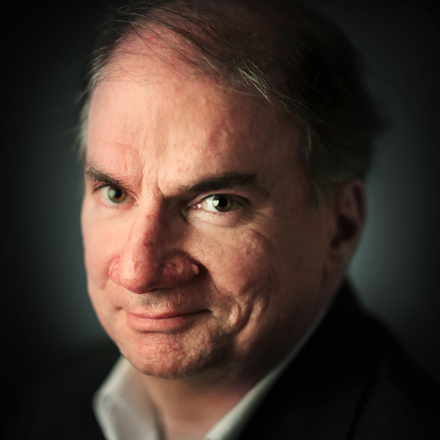 Bill Dries
Bill Dries covers city government and politics. He is a native Memphian and has been a reporter for more than 40 years.
---