Resurgent Crosstown draws CrossFit Hit & Run
CrossFit Hit & Run's Midtown location will move early next year to Crosstown, directly across Autumn Avenue from Crosstown Concourse.
The new lease means that a 73-year-old old strip shopping center, which curves to match the bending road at 431-439 N. Cleveland, will be filled for the first time in years.
The deal is also more testament to the magnet that Crosstown Concourse has become. The $200 million renovation of the 1.1 million-square-foot building was crowned with a grand opening in August 2017, and now the mixed-use "vertical village'' is nearly filled. New investment, renovations and leases have been happening at nearby properties.
The strength-and-conditioning Hit & Run CrossFit program will fill the space at 439 N. Cleveland being vacated by Glitter & Glamour, a clothing shop.
CrossFit Hit & Run Midtown has long been housed at 1830 Poplar, at McLean, about 1.5 miles southeast of its future home.
The new lease means that the commercial building housing five bays — 431, 433, 435, 437 and 439 N. Cleveland — will be filled even though the building is appraised for tax purposes at just $138,600.
Glitter & Glamour will move from the north end of the building to the middle, at 435 N. Cleveland. The building's other businesses are Monster Ink Tattoo & Piercing; Proud Mary, a new shop and gallery supporting emerging artists and designers; and West TN Trade and Print, a custom print and T-shirt shop.
James McCraw, a broker with The Gary Myers Company, represented building owner David Kirsch in signing CrossFit Hit & Run to a five-year lease that starts Jan. 1. The space totals 3,900 square feet, including the upstairs.
CrossFit is a good fit for the building and area, McCraw said. The gym will bring a lot of people to Crosstown and also attract "people who are in Crosstown Concourse who don't want to use the (Church Health) YMCA,'' McCraw said. "We think it will bring a good crowd there.''
McCraw gives credit to the Concourse for generating demand for the commercial space he brokers.
"That building wouldn't be in high demand at all if it weren't for the Concourse opening up,'' he said.
Andy Walker of Crye-Leike Commercial represented CrossFit Hit & Run. "They just like the allure of the area, the revitalization, and wanted to be the CrossFit for that area,'' Walker said of CrossFit Hit & Run.
CrossFit Hit & Run has two other sites, one in Downtown and the other in Collierville.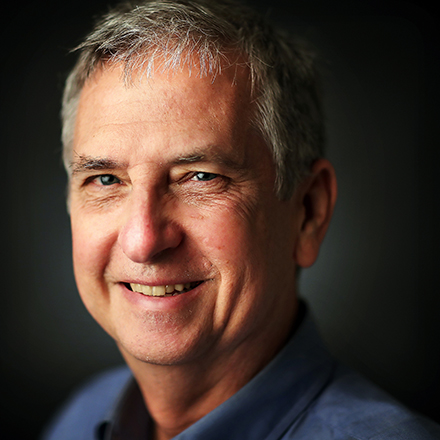 Tom Bailey
Tom Bailey covers business news for The Daily Memphian. A Tupelo, Mississippi, native, he graduated from Mississippi State University. He's worked in journalism for 40 years and has lived in Midtown for 36 years.
---