Salinas comes up short on provisional ballots
Senate District 31 Democratic candidate Gabby Salinas, down by 1,520 votes to Republican incumbent Brian Kelsey, is falling well shy of the number of provisional ballots needed to put her on top.
The Shelby County Election Commission released totals Friday showing 463 provisional ballots were cast in that district, leaving Salinas 1,057 short of catching Kelsey even if she gathered in all of the provisional votes. There is no indication how many of those ballots went to either candidate.
All told, Shelby County received 1,888 provisional ballots for the midterm elections, including green ballots for people whose names couldn't be found on voter registration rolls, green ballots with a sticker for those whose names weren't on voter rolls and didn't have a proper photo ID, and orange ones for people who were in registration records but didn't have an acceptable photo ID. For provisional ballots to count, the voter must return within two business days and show a proper photo ID.
Election Commission staff will start researching each ballot to make sure it was cast by a Shelby County registered voter and will make a recommendation on whether they should count, according to a statement. A Provisional Voting Board of two Democrats and two Republicans will convene afterward to decide whether the ballots should be counted based on staff recommendations.
"This process takes time, so it will be days before the cumulative totals for each race has been determined," said Linda Phillips, Shelby County administrator of elections.
Results won't be finalized until the Election Commission certifies them Nov. 26.
Salinas had no idea how the provisional ballots would affect her race at mid-week.
"It may or may not mean anything, but I'm just making sure that every vote is counted because it's one of the most important things in our democracy," she said.
Kelsey, a Germantown Republican, picked up 40,313 votes, 50.96 percent, to Salinas' 38,793, 49.04 percent, in Tuesday night's count of early voting and Election Day regular ballots.
But the Election Commission was expecting a large number of provisional ballots because of thousands of voter registration applications it received just before the deadline for registering, many of which were incomplete. People who had problems with applications at polling locations were to be allowed to cast provisional ballots.
Even before the Election Commission released the provisional ballot totals, Kelsey was confident he would be returning to the Senate for another four-year term.
"The people have spoken, and I am honored to serve them another four years. I congratulate Gabby on a well-run race, and I wish her well at St. Jude and hope she remains involved in the community," Kelsey said in a statement.
Even though the 111th General Assembly doesn't convene until January, Kelsey filed legislation Wednesday, Senate Bill 1, requiring the Tennessee Bureau of Investigation to set up a "Green Alert" system for expediting the spread of information to aid in searches for veterans and active military who are reported missing in connection with mental and physical health problems.
As for her political aspirations, Salinas declined to make a commitment but said she knew from the start the outcome would be tight this fall.
The former St. Jude Children's Hospital researcher who is seeking her doctoral degree said she takes her career in scientific research seriously and wouldn't have run for election this time if she didn't feel she had a chance at winning.
"I'm an issues-driven person. I want to be in a position where I can help shape the health-care legislation. So, I will continue my science career and the future? We'll see," she said. "I will always be an engaged citizen pushing for better health-care legislation in our state and in our nation."
While Kelsey has been in the Legislature for 14 years and chairs the Senate Judiciary Committee, Salinas was in her first political campaign and believes being an "outsider" helped her.
"People are tired of career politicians, and it's being able to bring in a whole set of knowledge and skills that come from a different profession and donate that to government. I think it's something that citizens crave," she said.
Kelsey's campaign got a $300,000 boost in outside money from McPAC, the political action committee of Lt. Gov. Randy McNally, which ran TV ads during the race castigating Salinas as a "Democratic socialist," linking her to Democratic Socialist Alexandria Ocasio-Cortez by showing a tweet she shared after the Bronx Democrat defeated a 20-year incumbent in this year's primary. Ocasio-Cortez won her race this week as Democrats picked up the majority in the U.S. House of Representatives.
One of Salinas' main campaign themes is Medicaid expansion. More than 35 states in the nation have expanded their Medicaid programs as part of the Affordable Care Act.
Salinas said the friendships she built and voters he met on the campaign trail will always be part of her life.
"I'm very proud of the unifying and positive campaign we ran. How you get somewhere matters. We got this close by sticking to the issues and rising above the false and negative attacks. We modeled that there is another way – a better way to run!" she said.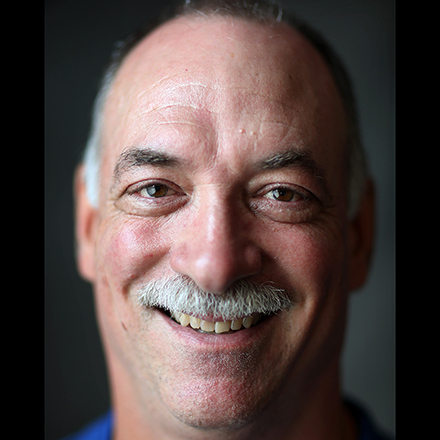 Sam Stockard
Sam Stockard is a Nashville-based reporter with more than 30 years of journalism experience as a writer, editor and columnist covering the state Legislature and Tennessee politics for The Daily Memphian.
---