Business
'Like military base on high alert,' FedEx hub aids COVID-19 fight
Editor's note: Due to the serious public health implications associated with COVID-19, The Daily Memphian is making our coronavirus coverage accessible to all readers — no subscription needed.
An Air National Guard C-17 airlifted 500,000 swabs for coronavirus testing from Italy to the FedEx Express world hub at Memphis International Airport Tuesday morning. By that night, FedEx had divvied up the shipment and delivered it to COVID-19 hotspots around the country.
An Air China chartered by Chinese billionaire and Alibaba co-founder Jack Ma delivered at least 200,000 test kits and a million masks to Memphis, where FedEx helped process the shipment.
As the COVID-19 crisis has deepened in the U.S. in recent days, FedEx in Memphis has moved hundreds of thousands of testing components, at minimum, and is prepared to move millions more shipments as the pandemic unfolds.
It's also seeing an uptick in business as retailers and online consumers order household goods such as paper products that have been wiped out of brick-and-mortar stores.
Leveraging its global connections with the broadest U.S. air freight network, FedEx says it's working with government, military and the private sector to supply mobile testing sites with testing materials and to move specimens from those sites back to laboratories for analysis.
"We're involved in every step of the process," said Richard W. Smith, FedEx Express U.S. regional president. "We put out an internal message this week that I thought was extremely powerful, to our approximately half million team members around the world, appropriately titled, 'This is who we are and what we do.' I think that kind of says it all," Smith said.
"With the express network we have in 220 countries and territories around the globe, we are an absolutely essential service in this fight against the spread of COVID-19. We are distributing everything from testing kits to swabs for testing kits to isolation gowns and shoe covers and head covers and other PPE (personal protective equipment) to medicines," Smith said.
'Millions of tests' will transit Memphis hub
Smith said in an interview with The Daily Memphian Thursday, March 19, that "hundreds of thousands, possibly even millions," of test components had moved through Memphis in the past four or five days, "and the number is going to go up as this program ramps up and we're distributing all these test kits across the country for all these suppliers who are our customers, such as Roche Diagnostics, LabCorp, Quest Diagnostics and others.
"You're talking millions that will transit our networks in the course of this fight, and at least hundreds of thousands of testing kits that have already gone through. If you throw in the PPE (personal protective equipment) like masks and isolation gowns and shoe covers and all those other things, it's millions and millions and millions of shipments," said Smith.
The publication Defense One reported an Air National Guard C-17, code named "Reach 911" arrived in Memphis about 1 a.m. Tuesday after an overnight flight from Aviano Air Base in Italy. The swabs are used in COVID-19 testing.
"We broke that down, repackaged it, relabeled everything and got it distributed through our network, got those swabs out the same day, later in the evening. That's the type of thing we can do out at the Memphis world super hub. Nobody else on the planet can do that," Smith said.
---
---
FedEx provided ground support to a China Air flight carrying the donation by Jack Ma. The shipment was reportedly placed in a warehouse while the Food and Drug Administration made sure it would be useful in the U.S. testing effort.
During its earnings call Tuesday, FedEx chief operating officer Raj Subramaniam said FedEx delivered "critical product" for Swiss pharmaceutical firm Roche Diagnostics.
Roche said earlier this week it had shipped 400,000 swab-testing kits to the U.S. and planned to continue shipping 400,000 a week. Smith said some shipments might go through the Indianapolis hubs, but most would come to Memphis.
Just getting warmed up
Smith anticipated more stories like these as the crisis and recovery unfold.
In partnership with government and nonprofits, testing companies and retail customers including Walgreens, Walmart and Target, "We're working on a program domestically to stand up remote testing sites," Smith said.
"They're basically mapping it to the hot spots across the country, those with the most number of cases that are known. They're standing up these mobile testing sites. We are working with these retailers and these labs and suppliers to get those test kits out to those sites and to take the specimens back to be tested, so they can process the results," Smith said.
FedEx officials said earlier this week they believe the company is uniquely positioned to help fight the coronavirus and support relief and recovery efforts. The Memphis hub is at the center of that network.
Smith said the Memphis hub "has the greatest global connectivity of any hub on the planet, but it also has the greatest domestic connectivity of any hub in our U.S. domestic network. It's got connectivity to every airport across the country and every ZIP code across the country."
---
---
Air freight volume at the Memphis hub has been down year over year since last spring, as sluggish international growth and trade restrictions have taken a toll. Volume was down 6.1% July 1 through Feb. 29.
The hub is busier than normal for this time of year, because of coronavirus, Smith said.
"We stay busy at that hub. On any given night it's like a military base on high alert. But right now, yes, we are seeing a surge in volume, not just the critical supplies, but you're also getting a lot of household goods that are being ordered online by major retail customers of ours like Target, Walmart, Walgreens and others ... stuff that's typically on the shelves at all of these stores: toilet paper, hand sanitizer, as we've seen, people have gone out and started hoarding these things..." Smith said.
Front-line 'heroes'
He credited the FedEx workforce for rising to the occasion, as a first responder of sorts in the crisis, but said it's somewhat business as usual.
"These people are simply heroes, no other way to describe them," he said.
"...We're contending with things all over world at all times, earthquakes, typhoons, hurricanes, geopolitical unrest, wars. At any given time, Memphis is such a big, important node in our network, we will see a big ramp-up in our activity from something or other. It may even be unrelated to something going on in the global sphere. It could be just a new product introduction," Smith said.
---
---
One difference in this one is taking steps to prevent coronavirus from taking out workers.
"You can't sort packages or unload aircraft from home. You can't deliver packages from home. We're doing a number of things to protect our front-line workers," Smith said.
At the Memphis hub, where more than 11,000 people work each day, "We promote social distancing at our security screening, on our employee shuttles and in the facilities. We're giving them gloves and other personal protection equipment daily. In some of our high-risk areas where there are people, we've even implemented daily temperature taking of employees," Smith said.
For a company that's accustomed to working across national boundaries, Smith said, "so far, the biggest challenge has been dealing with a lot of restrictions at the local level around the world, that are making it difficult to operate our network. We've seen long lines at the border in the EU (European Union), for example. We're pivoting with all these restrictions."
Looking ahead
Smith didn't see the coronavirus crisis slowing a $1.55 billion modernization of the 47-year-old Memphis hub. Recent rainy weather has been more of a hindrance to the construction project, he said.
He anticipated FedEx will continue working toward perfecting automated delivery systems that are in the test stage, including drones and Roxo, the SameDay Bot.
"It validates the things we were doing with Roxo, because obviously Roxo could be a very powerful tool if it was further along and it could deliver things to people's homes and keep our couriers safe, where we could deploy a robot instead of a human being," Smith said.
Instead, FedEx has waived nearly all signature requirements on package deliveries to keep couriers a healthy distance from customers.
---
---
On the other side of coronavirus, Smith shared the optimistic view of his father, FedEx founder Frederick W. Smith.
"I'm optimistic we'll climb out of this, once we've gotten out of this immediate period where we're doing the self-isolation or social distancing to really try to flatten the curve. I think we'll see a strong recovery," he said.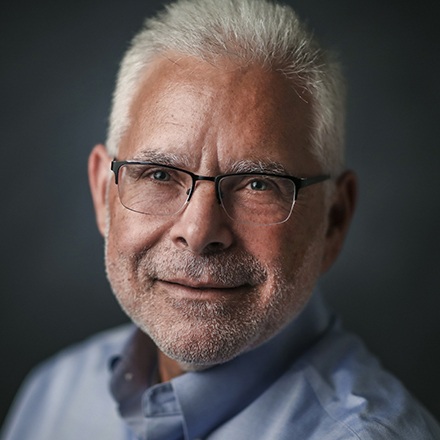 Wayne Risher
Business news reporter, 43-year veteran of print journalism, 35-year resident of Memphis, University of Georgia alumnus and proud father and spouse of University of Memphis graduates.
---