Business
Updated: Worker at FedEx corporate HQ tests positive for coronavirus
Editor's note: Due to the serious public health implications associated with COVID-19, The Daily Memphian is making our coronavirus coverage accessible to all readers — no subscription needed.
An employee in FedEx corporate headquarters in Memphis has tested positive for coronavirus.
FedEx officials said a senior officer came in direct contact with the diagnosed individual, a non-management employee, but that officer was not chairman and chief executive officer Frederick W. Smith.
The office building at 942 South Shady Grove near Ridgeway Center, where Smith and other top officials have offices, was closed for a few days, and officials anticipated no disruption of corporate functions.
FedEx said it had notified all employees who were known to have come in direct contact with the individual, and those employees are self-isolating for two weeks.
The company said employees would be permitted to return after the building is cleaned and disinfected, but no date had been set.
FedEx said most, if not all team members from the corporate headquarters have the ability to work remotely.
The illness came to light Wednesday night.
FedEx said in a statement, "An individual contributor working in the FedEx office building on Shady Grove has reported testing positive for COVID-19 and is currently recovering at home."
"The health and safety of our team members and customers is our top priority."
"We have closed the office for a thorough cleaning and disinfecting, and all employees who work in that building will be permitted back in once that process is complete," the statement said.
An individual contributor is a non-management employee.
---
---
"We are aware of one senior officer who came in contact with the individual. All individuals we are aware of coming into direct contact with the individual have been notified and are self isolating for two weeks," a FedEx spokeswoman said.
The company didn't say whether other employees had been tested for COVID-19. It declined to identify the diagnosed employee or their job function, or the senior officer who came in contact with the person.
On Tuesday top management officials came together at the building for production of the fiscal 2020 third quarter earnings call.
Officials on the earnings call included Smith, who launched FedEx in Memphis in 1973, chief operating officer Raj Subramaniam, and executive vice presidents (EVPs) Brie Carere, chief marketing and communications officer; Alan B. Graf Jr., chief financial officer; Mark R. Allen, general counsel and secretary; and Rob Carter, FedEx Information Services and chief information officer; and Mickey Foster, vice president of investor relations.
About 300 to 400 people work in the four-story building, including executive committee members and leaders of finance and tax, government affairs, legal, marketing and communications departments.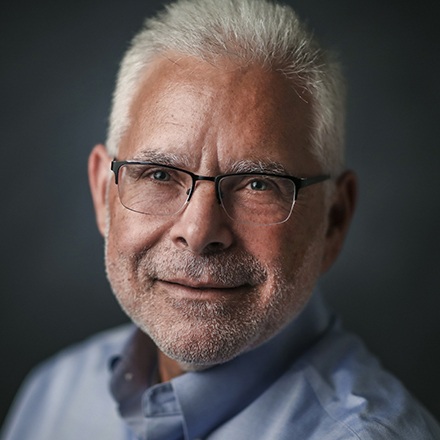 Wayne Risher
Business news reporter, 43-year veteran of print journalism, 35-year resident of Memphis, University of Georgia alumnus and proud father and spouse of University of Memphis graduates.
---