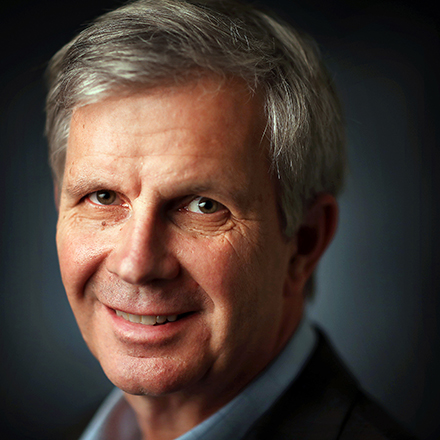 Geoff Calkins
Geoff Calkins has been chronicling Memphis and Memphis sports for more than two decades. He is host of "The Geoff Calkins Show" from 9-11 a.m. M-F on 92.9 FM. Calkins has been named the best sports columnist in the country five times by the Associated Press sports editors, but still figures his best columns are about the people who make Memphis what it is.
Calkins: Memphis headed to fifth straight bowl game (unlike some schools you know)
You know what school hasn't been to five straight bowl games?
Tennessee.
You know what other school hasn't been to five straight bowl games?
Ole Miss.
You know what other school hasn't been to five straight bowl games?
Arkansas.
You know what other schools haven't been to five straight bowl games?
Central Florida, South Florida and Cincinnati. 
You know what school is now headed to its fifth straight bowl game?
The University of Memphis.
"It's cool, man," said linebacker Jackson Dillon. "It's a big-time deal."
Memphis clinched its fifth straight bowl appearance by smashing Tulsa at the Liberty Bowl Saturday, 47-21. And if that accomplishment occasions more of a civic shrug than a civic dance party, that only underscores the remarkable transformation of Memphis football during the past decade.
Or need I take you back to November, 2009, when Tommy West used his just-got-fired press conference to advocate putting more resources into Memphis football or getting rid of it?
Or to October, 2010, when Memphis lost its conference opener to this same Tulsa team at the Liberty Bowl, 48-7?
Or to September, 2011, when Memphis was utterly humiliated by Hugh Freeze and Arkansas State, 47-3?
So it always strikes me as hilarious when people disparage Memphis by pointing out it has beaten a bunch of bad teams. Not so long ago, Memphis was one of those bad teams.
Now Memphis is the team that rolls over bad teams, which is exactly what happened Saturday, as the Tigers offered up their most complete, dominant effort of the season. 
Memphis led 17-0 at the quarter and 27-0 at the half. Darrell Henderson burst for two more touchdowns and 166 more yards to join DeAngelo Williams as the only Memphis backs to have run for 3,000 yards in a career. The Tigers had 499 total yards of offense compared to just 252 for Tulsa. It was another rollicking blowout in a five-year stretch that has had so many of them that we take them for granted now.  
So, yes, I understand that this has not been the pristine season it was predicted to be, and that Memphis has lost some games it should not have lost. But the level of resulting discontent in the community struck me as misplaced, ungrateful and — given the renewed enthusiasm for Memphis basketball — potentially dangerous.
I'm as giddy about the return of Penny Hardaway as head coach of the basketball team as anyone. It's exactly what the program and the university needs. But do you remember what happened the last time Memphis basketball went on a serious run?
The football program was ignored. John Calipari got whatever he wanted for basketball. West was left begging for scraps. 
Let us hope that history doesn't repeat itself, that Memphis fans and administrators figure out a way to capitalize on the new momentum in the basketball program while continuing to support the sustained excellence of the football program under head coach Mike Norvell.
Memphis basketball is one of the city's great, beloved institutions. But Memphis football may still be more important to the future of the school.
Just this week, the SEC retained CAA to negotiate a new contract when its deal with CBS expires after 2023. The disparity between Power 5 and non-Power 5 schools will continue to grow. Football will continue to drive realignment decisions and television contract negotiations. Now is not the time to forget that central fact.
Besides, Memphis football has become something many people thought it would never be— a whole lot of fun. Memphis football is Pop Williams unleashing a preposterous spin move and running a punt back 72 yards for a touchdown. Memphis football is Williams being met in end zone by what Norvell called "a tidal wave" of celebrating teammates. Memphis football is Norvell admitting he'd have been more upset about the ensuing penalty for excessive celebration except he was on the 15-yard-line, celebrating himself.
And, yes, Memphis football is now headed to a fifth straight bowl game.
Unlike some other schools you know.
---