Metro
Health dept. head: COVID-19 testing 'sufficient,' with full numbers in a week
The county hopes to have a number for how many people have been tested for COVID-19 within a week, Shelby County Health Department Director Alisa Haushalter said Thursday, March 26. But she said the number of tests countywide are "sufficient" and there is no shortage.
Haushalter, speaking with County Mayor Lee Harris on a Thursday recording of the WKNO Channel 10 program "Behind The Headlines," said making public an accurate number of those tested is important.
"We'll work to get that number in hopefully a week, to get that accurate information," she said. "That is something that is very important. I don't want to downplay that information."
---
---
Getting an accurate, complete count on the number tested in Shelby County has been difficult since testing for the coronavirus pandemic began because of state laws on what must be reported to county health departments. But so far, Haushalter has refused to provide even a ballpark estimate.
The number of people tested for COVID-19 is an important "denominator" for judging the course the virus is taking, Haushalter said Thursday. But whatever that number winds up being, she said it won't indicate a local shortage of tests that several other health leaders and elected leaders have cited in the past two weeks.
"I think that's a myth that people believe -- that we don't have sufficient testing," Haushalter said.
"We actually don't have difficulty accessing sufficient testing," she said. "When we had our first cases, we had to work closely with the Centers for Disease Control and the Health Department, but anyone who fits the CDC criteria for testing was able to be tested."
That criteria is showing symptoms and a doctor's recommendations for testing.
This week has seen more testing locations open across the city and county – most with the same criteria of a referral or appointment set up by a physician. The major exception to that have been tests to screen first responders and some commercially available labs doing tests including tests for other workforces.
That is likely to increase with the city's three commercial labs running test for the virus, including a 24-hour-a-day operation at ADL labs.
---
---
Haushalter said with that uptick, there is a move to make sure all have access to it.
"What we do know is that people in more affluent communities and people who have health coverage or health insurance are more likely to access testing," she said. "Today what we'll be doing is how do we ensure where there are communities that don't have insurance coverage that they have access to testing as well."
Access to health care and health care coverage isn't an issue that just arrived with the virus in a city with a historically high percentage of its population living in poverty and children being a significant portion of that population in poverty.
But the pandemic is giving the issue a more immediate focus.
There were 500 unused intensive care unit – or ICU – beds in Memphis hospitals as of Thursday morning. It's a number local public health and elected leaders update and watch daily even in normal times. The number is top of mind these days as they anticipate a further rise in the number of COVID-19 cases in Memphis and the surrounding areas as well as an increase in the number of case that require hospitalization.
Every local leader who has talked at length publicly in the past two weeks about the pandemic and the need for social distancing has said it's important to not only "flatten the curve" of the virus's anticipated path but to keep local hospitals from being overwhelmed and the health care system from collapsing.
Currently, 10 of the 198 confirmed cases within Shelby County have been serious enough for admission to a hospital. Some have been released from the hospital over time.
---
---
"If we do have bed capacity in Shelby County, my expectation -- as I sit here today -- is that some of our bed capacity will be devoted to some of the regional need," Shelby County Mayor Lee Harris said.
"Because some of that hospital capacity has been eliminated because Medicaid expansion didn't happen and so those hospitals didn't survive. … we'll be servicing – again this is what I see coming down the pike – not only serving the need in Shelby county but also some of that regional need as well," he said.
Tennessee Gov. Bill Lee confirmed Wednesday that he has requested a waiver from the federal government to allow the state to use Medicaid funds specifically to treat uninsured Tennesseans with the virus.
---
---
Democrats in the Tennessee Legislature, meanwhile, continue to call for a permanent expansion of Medicaid. Republicans in the Legislature refused to vote on backing Lee's waiver request for a Medicaid expansion short of covering uninsured Tennesseans during their abbreviated session that was recessed this month and is scheduled to resume in June.
Haushalter and Harris said so far there is a unified front among local and regional leaders. Harris noted, however, the flurry of emergency declarations from suburban mayors, as well as his own for unincorporated Shelby County, probably wouldn't have been necessary if there had been action sooner at the state and federal levels.
There are some disagreements, though. Memphis Mayor Jim Strickland has repeatedly said the city's bid to tamp down the virus is a choice between the efforts in Italy and South Korea in the worldwide pandemic. Strickland says the city should choose the path taken by South Korea that has included mass testing among its counter measures along with more aggressive social distancing.
Haushalter notes that because of the spread of the virus in Italy, hospitals there are overwhelmed and having to make hard decisions about who gets limited medical resources.
"Then there becomes really serious ethical dilemmas and we are seeing that in Italy," she said. "If you have limited bed capacity, who gets that bed and who does not? Who gets that ventilator and who does not?"
But she also isn't a fan of mass testing as seen in South Korea.
Haushalter says the current numbers that are only those who test positive for COVID-19 are an indication that the strategy of only testing those with symptoms is working.
"I'll use (South) Korea as an example. They did mass testing. Only 4% of those were positive. That means 96% of the people tested did not need testing," she said. "The more critical piece is we know the individuals who tested positive are spreading disease in our community. That number is significant regardless of the denominator."
"Behind The Headlines," hosted by Eric Barnes of The Daily Memphian, airs Friday at 7 p.m. and Sunday at 8:30 a.m. on WKNO. The Behind The Headlines podcast of the show and an extra podcast segment from the same interview can also be found on this website.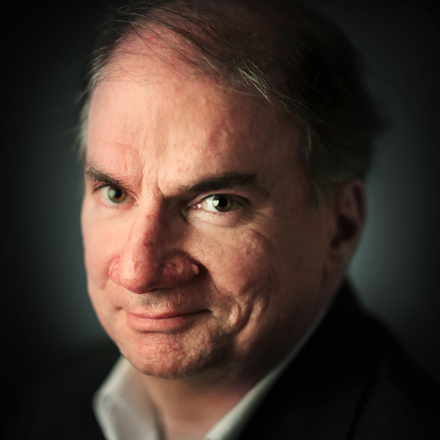 Bill Dries
Bill Dries covers city government and politics. He is a native Memphian and has been a reporter for more than 40 years.
---