Metro
More than 200 inmates released over COVID-19 concerns, DA says
Shelby County District Attorney General Amy Weirich said Friday, March 27, that her office, in partnership with judges and law enforcement, has mapped out a plan to reduce the jail population and more than 200 inmates have been released.
Weirich said her office had a jail reduction procedure in place before the COVID-19 outbreak, but the plan accelerated with the pandemic. As of Friday, 223 people in Shelby County have tested positive for the virus.
---
---
Last week, Weirich said her office sent out hundreds of letters to people no longer in custody but with pending cases to tell them their cases have been dismissed. She said the majority of those cases were for driving on a revoked or suspended license.
"We are sending out hundreds of letters to out-of-custody defendants telling them that we've reviewed their case and we're dismissing their case, and that you do not need to come back to court. If you get a letter like this, it is not a joke," Weirich said.
She said when the courts were shut down March 13, officials began reviewing the cases of all inmates at the county jail.
From March 13 until March 27, Weirich said 267 inmates were released, reducing the jail population from 2,176 as of Jan. 1 to 1,909 as of March 27.
"You hear a lot of people saying let's just open the prison doors and let out everybody charged with the following list of offenses. It is not that easy because somebody might be charged with theft, but when you look at their record and look beyond that theft, they also might have a attempted child rape that they are in custody on," Weirich said. "You have to look at every case and make the determination what is the safe, reasonable outcome here."
---
---
She said her office is working daily to identify people still in jail at 201 Poplar who can "safely, reasonably and responsibly" be released from jail.
"Again, with everything we do, we do that remembering our duty to you the public and our responsibility to the victims of these crimes," she said.
She added that several inmates at 201 Poplar whose cases were up for disposition have pleaded guilty to their charges and they are "fast-tracking" those cases that would normally take weeks or months. Instead, she said they are getting the cases done in days.
"We will continue to do that. I have asked every senior prosecutor in this office to review every case of every inmate in custody to see if there are any that we could possibly — again, safely, reasonably and responsibly — take action working with their attorneys to reach a disposition that would result in their release," Weirich said.
Shelby County Sheriff Floyd Bonner said Friday when asked about the release of inmates: "I appreciate all of our criminal justice partners who have collaborated in this effort."
Attorney Blake Ballin said it has been a group effort by the DA's office, the public defender's office, judges and law enforcement and advocacy groups like Just City to work together to reduce the jail population.
"I hope they continue to do more," Ballin said.
He said he has met with prosecutors to discuss the cases of his clients who remain in custody to see what can be done and see if they can released.
In a March 25 letter from the Tennessee Supreme Court, Chief Justice Jeff Bivins directed law enforcement and criminal justice officials to submit a plan for reducing the jail populations statewide.
---
---
Criminal Justice advocates nationwide and locally, including Shelby County Public Defender Phyllis Aluko, have pushed for the release of inmates from prisons and jails, saying COVID-19 poses a heightened threat to inmates living in cramped cells and who cannot practice social distancing.
A Shelby County jail employee who works at 201 Poplar recently tested positive for the virus. It is not known if any other employee or if any inmates at 201 Poplar, the women's jail at Jail East or the juvenile detention center have tested positive for the virus.
On April 1, Memphis Shelby County Juvenile Court officials will hold hearings and trials to see which juveniles in custody can be released because of COVID-19.
Weirich posted a Youtube video about the jail population reduction and other topics, including price gouging by some during the outbreak. She said her office remains open and if anyone has questions about general sessions or criminal court cases, they can call the office at 901-222-1300.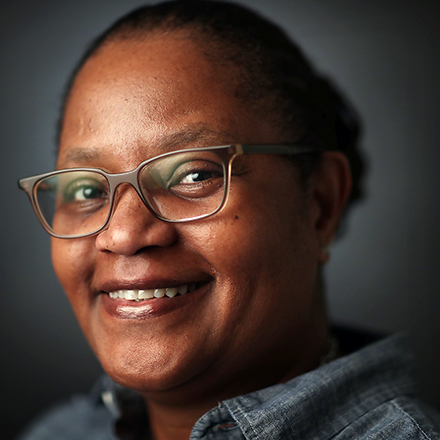 Yolanda Jones
Yolanda Jones covers criminal justice issues and general assignment news for The Daily Memphian. She previously was a reporter at The Commercial Appeal.
---