Memphis starts reacting to Union Row
The proposed $950 million Union Row development will soon start appearing on the agendas of local government boards, which will consider everything from tax incentives to the design of the massive mixed-use project. 
As the city starts engaging in both formal and water-cooler discussions about the massive development at a major gateway to Downtown, The Daily Memphian got reaction Monday from a property owner there as well as from local experts in the type of uses proposed for Union Row:  apartments, retail, office and hotels.
'Love it'
"I love it," said attorney Charles Carpenter, who owns and has his office in the 386 Beale building. His historic, 112-year-old property is within the southern edge of the proposed Union Row and just east of the Beale Street Entertainment District.
With several exceptions, the proposed Union Row boundaries are Union on the north, Beale on the south, Danny Thomas on the east and Fourth on the west.
---
Tom Bailey: Union Row make grand entrance Downtown
---
"I think that Memphis has always been missing a comprehensive plan to highlight the amenities of our city and to integrate all the aspects of our city," said Carpenter, who added he would not sell his building, even if the developer had offered to buy it.
"So when I saw the plan integrating FedExForum, the Orpheum, The Peabody, AutoZone Park, Sun Studio, I mean it just made my eyes light up because this is what we've needed all along," Carpenter said.
"Our community needs it. We need the jobs. We need the economic development. We need the tax base," he said.
Kevin Adams, managing partner of developer Big River Partners, says that over the past two or three years he has quietly assembled purchase contracts for about 65 percent of the 29 acres he is targeting. That's enough property to start construction on Phase 1 as early as next summer if the tax incentives and other approvals from local governments are obtained, Adams has said.
Apartments
Adams proposes building 673 apartment units in the first phase and 2,103 units for all three phases.
Plenty of demand exists, said Downtown Memphis Commission president Jennifer Oswalt. Downtown apartments stay 95 percent occupied, and a residential incentive program for Medical District workers could use another 300 units, she said.
Mark Fogelman is president of Fogelman Properties, which not only owns the 220-unit Bristol on Union apartments not far from the proposed Union Row, but also operates 88 apartment communities in 10 states.
"Our results (at the Bristol) have been terrific to date," Fogelman said in an email. "Our Downtown projects have also done terrific.
"It is just a question of timing and absorption. There is definitely demand out there but the depth of that demand is hard to quantify. Any pickup in job growth would be welcome news, of course."
Retail
Union Row developers plan to build 85,000 square feet of retail space in the first phase, including about 30,000 square feet for a market/grocery.
The build-out of all three phases would encompass 126,100 square feet of retail.
The chances of success with that much retail will be increased if Union Row controls as much as 29 acres of development, said Danny Buring, managing partner of The Shopping Center Group.
It's more challenging when mixed-use developers piecemeal uses with only an acre or so, he said. "But (Union Row) has got enough to create a critical mass," Buring said.
"You can control your own destiny," he said. "If (Adams) is patient, it's going to come. There's a lot of pent-up demand. He doesn't need to do a power center, but a grocery component. Some entertainment. Maybe some kind of fitness deal. Something that's very service-oriented versus soft goods or traditional retail," Buring said.
Office
"I think it's a great project. It's a great site."
 Steve Guinn said that of Union Row, even though he and his company, Highwoods Properties, could be a competitor in the Downtown office market.
He's vice president and division manager for Highwoods, which has 1.7 million square feet of predominantly upscale – Class A – office space in Memphis, mostly out East.
But Highwoods is partnering with the Carlisle Group to provide the office part of the planned $225 million One Beale development of apartments, hotel and offices on the riverfront.
Union Row Phase 1 calls for two office buildings fronting Union and flanking Fourth, directly across Union from AutoZone Park. One office building would be a build-to-suit for a prospective tenant Adams declined to identify. The other would be a Class A speculative office building.
In all, Phase 1 would have 344,000 square feet of office space, and 388,000 square feet at total build-out.
Oswalt, the Downtown Memphis Commission president, said Downtown needs more Class A spec office buildings now that the demand for Downtown space is growing with new tenants like ServiceMaster.
"I'd have to look at the site plan a bit more and understand what type of building they are talking about," Guinn said of Union Row's planned buildings. "It obviously doesn't have river views.
"That's going to be one of the downsides. A lot of people in Downtown like a building nearer the river than that. It's going to be a question of whether the other amenities in the whole project will be attractive enough to some people."
Asked if Union Row would help or hurt One Beale, Guinn replied, "As I'm sitting now, I think it's probably a competitor. Whether it would hurt or help, it depends. If you told me there was only – I'm making this up – one tenant that's going to either building, if we get to make (the deal), that's great. If they make it, it's not good for us."
But if more than one big tenant will move Downtown, Union Row could help One Beale and Downtown's office market by improving a major gateway, Guinn indicated.
Hotel
Union Row would have a high-end, boutique hotel fronting Union with 200 guestrooms in Phase 1, and add another 180-room hotel at the corner of Beale and Fourth in Phase 2.
A total of nearly 600 hotel rooms are being built at four different Downtown hotels, and thousands more are possible with 10 to 12 proposed hotels in the pipeline, said Chuck Pinkowski, a Memphis-based hospitality consultant.
Historically, however, about half of the hotels that are proposed never are built. But the Union Row hotels can succeed, he said.
"Depending on who Kevin Adams is talking to and the type of project it will be – if it's a unique enough product and a name that will create a mystique – I think it will have the capability to create new demand," Pinkowski said.
Union Row is a "fantastic location and the concept is good," he said. "Let's talk to Kevin Adams and see what's the strength of the brand" of the hotel that is eventually built.
"And then I'll feel a lot more comfortable with my 'yes,'" Pinkowski said.
Urban design
Raymond Brown is an architect-trained urban design consultant who is acting chair of the Downtown Master Plan Steering Committee and chair of the Downtown Memphis Commission's Design Review Board.
So far, he likes what he has read and heard about Union Row.
"Kevin is a good guy," Brown said of developer Adams. "He's been at this a long time. It's clear to me he's assembled a good team of people," he said of architectural firm Looney Ricks Kiss, engineering firm Kimley-Horn and contractor Montgomery Martin.
"And he seems to be working on making it as diverse as possible under the circumstances, which is a good thing for Memphis.
"The cheery thing about it for me is that he has been able to begin to secure financing for a project like that in Memphis," Brown said.
That the developer was able to draw big, out-of-town investors for a substantial Memphis development is "extremely heartening for the future," he said.
As for the project's design, Brown expressed confidence in LRK principal Frank Ricks.
"He is an urbanist. He understands Memphis. He understands that authenticity. Frank is a city builder," Brown said. "I have faith he will guide this in the right direction and we won't lose too much" authenticity.
Brown also expressed some confidence that Union Row could actually get built. It's one thing for a developer to commission pretty architectural renderings, it's another to gain control of property, he said.
"That's real money," Brown said of either buying land or making purchase agreements. "Especially Downtown. That's always been a sign that something is credible."
Loeb's & Orgel's take 
Loeb Properties owns and manages a large portfolio of Memphis commercial buildings, including high-profile districts like Overton Square and the Highland Strip. Loeb is also a partner in a planned $50 million mixed-use development on Broad Avenue and is building a boutique hotel in Overton Square.
From what he's seen and heard, president Bob Loeb said Union Row "is a mighty ambitious plan.
"I wish Kevin well. If anybody can do it, he can. All of the elements of it look good.''
---
---
"What Kevin Adams is doing is going to be great for Downtown Memphis. Union Avenue is the gateway to the city and that property has been screaming to be redeveloped for years."
Billy Orgel, Downtown developer
---
Loeb said he assumes Adams has prospects for big pieces of Phase 1, including a tenant for the build-to-suit office building and a brand/operator for the hotel.
The investors in Union Row are probably capable of funding such a development and drawing on other resources for it, he said.
"But it's still going to be user-driven," Loeb said. "He's got his team assembled and he's got an ambitious plan in place. Kevin has said many times he likes making ambitious plans; this falls in that category.
"It would be awesome to clean up that area and connect with the Edge (District) over Danny Thomas. I'm pulling for him," Loeb said of Adams.
Billy Orgel is a partner in other big Downtown redevelopments, including the $35 million Tennessee Brewery project and the Gibson Guitar Factory.
"What Kevin Adams is doing is going to be great for Downtown Memphis,'' Orgel said.
"Union Avenue is the gateway to the city and that property has been screaming to be redeveloped for years,'' he said. "Kudos go to Kevin and his team for assembling all that property and I look for something awesome.''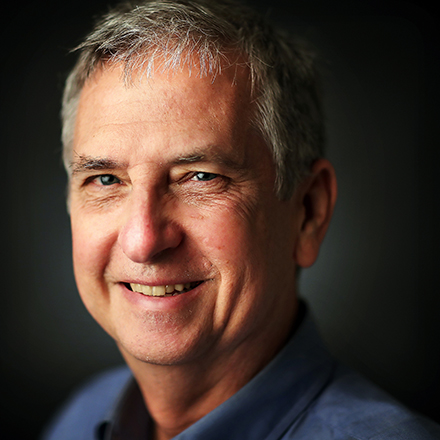 Tom Bailey
Tom Bailey covers business news for The Daily Memphian. A Tupelo, Mississippi, native, he graduated from Mississippi State University. He's worked in journalism for 40 years and has lived in Midtown for 36 years.
---