COGIC convocation coming home to Memphis in 2021-2023
The Memphis-based Church of God in Christ's annual holy convocation is coming home to Memphis from St. Louis in 2021-2023. Church leaders voted Monday to bring the annual convention back to Memphis for three years starting in 2021. It will continue to be hosted in St. Louis until then.
Memphis Tourism president and CEO Kevin Kane said he was informed of the vote Monday night.
"It's a big deal. We're very excited about it," said Kane.
In a statement confirming the decision, presiding Bishop Charles E. Blake Sr. said the city "has special significance in the spiritual and cultural life of COGIC and we are pleased to return to the place of our origin."
The Pentecostal denomination, which reports a worldwide membership of 6.5 million congregants, had held its largest annual meeting in Memphis for 102 years before moving it to St. Louis in 2010.
The gathering attracted estimated crowds of up to 50,000 and poured $25 million to $30 million into the Memphis economy.
COGIC leaders voted to move the event to St. Louis amid recurring complaints from church officials about hotels charging visitors too much. The St. Louis Convention & Visitors Commission offered $1 million in added incentives, prompting church leaders to sign an initial three-year contract to host the event there.
Memphis had pursued getting the business back almost every time it was up for bids, except for when the city didn't meet the convention specifications, Kane said.
The COGIC gathering in November was traditionally the city's largest convention, with delegates, referred to as Saints, taking up blocks of hotel rooms throughout the city, as well as staying in private homes.
It was billed as having attendance of as many as 50,000 people, partly due to the concentration of church members in Memphis and within an easy drive of the city.
In the years it's been gone to St. Louis, "They haven't gotten any smaller," Kane said.
Kane said officials spent the past seven months putting together blocks of hotel rooms to accommodate COGIC's demand for 20,000 room nights spread over an 8- to 9-day period.
Convention-goers will return to a Memphis, particularly the Downtown area, that's transformed from what it was when the convocation was last held here.
A major modernization and expansion of the Memphis Cook Convention Center is expected to be completed by then, and a new Loew's convention center hotel should be open by the second year of the three-year deal, Kane said.
Still, the city and the church will have to work together to meet some of the needs. While St. Louis' convention center can accommodate the largest gatherings under one roof, Memphis would have to split up the crowd into two venues, such as FedExForum and Mason Temple, Kane said.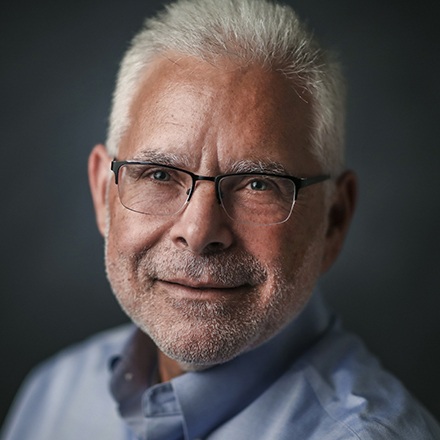 Wayne Risher
Business news reporter, 42-year veteran of print journalism, 34-year resident of Memphis, University of Georgia alumnus and proud father and spouse of University of Memphis graduates.
---