Lee: Surge is coming, could overwhelm state's health care system
 Editor's Note: The Daily Memphian is making our coronavirus coverage accessible to all readers — no subscription needed. Our journalists continue to work around the clock to provide you with the extensive coverage you need; if you can subscribe, please do. 
Gov. Bill Lee gave state lawmakers a stark outlook of the coronavirus emergency Wednesday, April 1, telling them his COVID-19 Unified Command is preparing for a "surge" in two to four weeks when the patients could overwhelm the state's health care system.
In a conference call with legislators, the governor said his team is basing its efforts on a Washington model and will combine it with another model it is expecting from Vanderbilt University Medical Center to prepare for the difficult scenario.
---
---
"But what we believe is that the vast number of these cases are going to surge in Tennessee, we're going to have our biggest crisis somewhere between the next two to four weeks. And that's why we are working to build out thousands of additional beds and capacity in our state over the next three to four weeks so that we can meet that," Lee told lawmakers.
President Donald Trump extended a nationwide shutdown until April 30 this week, and the state appears to be taking a similar outlook.
The governor said a team is also being set up within the Unified Command group including the speakers of the House and Senate and legislators to include the views of lawmakers to help develop strategy.
State leaders are primarily concerned about a potential shortage of hospital capacity. Two weeks ago, the state estimated it had 15,000 licensed, unused beds and another 12,000 hospitalized people.
"We know based on modeling we're looking at that we will have a bed shortage, both with hospital beds as well as ICU beds. We're taking that very seriously," Unified Command Director Stuart McWhorter said. "We're looking at the best data we have right now to try to look at what Tennessee will look like over the next two to four weeks and taking it very seriously.
Meanwhile, members of the governor's administration are putting together an inventory of three federal stimulus packages going to different state agencies, including about $2.5 billion from the federal Treasury, according to McWhorter.
McWhorter confirmed Wednesday the state TennCare division received approval for a waiver from the federal Centers for Medicare & Medicaid Services, giving it more flexibility in serving Tennesseans affected during the COVID-19 crisis.
He noted the state is ready to tap into $150 million approved for health and safety if necessary.
---
---
"We're waiting on the federal dollars to come, but we're not going to hold back and wait because we just don't know the timing of some of the federal stimulus dollars," McWhorter said.
Lee told lawmakers the Unified Command is "working day and night, scouring every piece of information" it can find and procuring every piece of equipment and hospital bed it can find to prepare for the surge.
"We have a tremendous challenge coming in the next few weeks.
"We want to challenge Tennesseans to play their part to address it and at the same time we want to make decisions that protect the liberties of our citizens while calling them to be responsible for having that liberty," Lee said.
The governor issued a "safer at home" request and closed nonessential businesses Monday, but so far he has stayed away from a "shelter at home" mandate.
Although Tennessee is testing more people than surrounding states, McWhorter said he wants to expand testing. Some 27,360 people have been tested, 2,239 of whom were positive for the virus. The state has had 175 people hospitalized and 23 who died form the virus, according to the Department of Health, which is set to start showing the counties in which people die Friday, April 3.
The state is expecting new types of tests to come in that will enable results to be determined within an hour.
In addition, the team is trying to build up supplies, the number of health care personnel and the capacity of hospital beds. McWhorter noted the state is working with hospitals and other providers across the state to "identify assets," even including convention centers, rural hospitals, college dorms, hotels and hotel ballrooms, "anything we can find that's existing assets that we can get into quickly."
COVID-19 in Memphis & Shelby County: March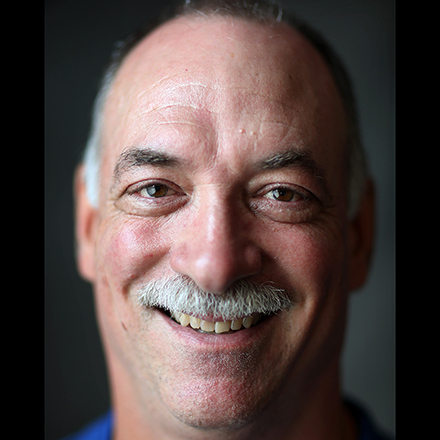 Sam Stockard
Sam Stockard is a Nashville-based reporter with more than 30 years of journalism experience as a writer, editor and columnist covering the state Legislature and Tennessee politics for The Daily Memphian.
---