Metro
Thousands, not hundreds, should be tested daily for COVID-19, expert says
Testing for the coronavirus needs to be increased from the current 500 tests a day to 3,000 a day, Dr. Manoj Jain advised the Shelby County Commission's hospitals and health committee Wednesday, April 1.
Jain, an infectious disease specialist, and Alisa Haushalter, Health Department director, updated commissioners on the COVID-19 epidemic in Shelby County and what needs to be done.
---
---
"We really need to test 2,000 to 3,000 a day. We have the capacity. Every single successful country and city that has done this has contained the epidemic," Jain said, pointing to Hong Kong and Singapore.
Haushalter advised commissioners that to date, 5,506 people had been tested with 497 testing positive and that the county has had three deaths. The health department has been given anecdotal evidence about deaths that have been attributed to the coronavirus, she said, and is investigating those claims with local funeral homes.
Also, she said, race is not included in the lab reports but the ZIP Codes of those who have been tested indicate that testing has been predominately in communities that have available health insurance, not communities of color.
"We are making the statement that communities of color are significantly under-represented in the testing. We know specific ZIP Codes are under-represented," Haushalter said.
Ways to correct that are being discussed and could include having testing sites that travel around, she said.
Locally, she said, the challenge has been getting tests results back in a timely manner, and they are working with laboratories to shorten that gap.
Commissioner Tami Sawyer was tested March 19 and has self-monitored at home while waiting for results. She was retested March 31.
Sawyer said she was one of 500 people waiting 14 days for test results.
A critical element in contact tracing is interrupted when people are tested but wait days for results, said Jain, a member of the Shelby County COVID-19 Task Force.
"That pipeline has to be unclogged," he said. "We have to go from a passive mode of the hospitals reporting to us to an active mode of making sure that anyone who is tested, that within hours, not days, we get the information back."
Haushalter said they are also waiting on research from the Tennessee Health Department, which has been working with Vanderbilt University on an analytic model to predict the surge.
They anticipate ongoing challenges with staffing as other communities recruit nurses, she said.
For the surge, the county needs to double its 3,000 hospital beds and it needs to increase the number of ICU beds by six or eight times, Jain said.
The county has about 700 ventilators and needs three times as many, he said.
And he said work is being done to bring in retired doctors and medical students to help during the pandemic.
And the two continued to emphasis the importance of social distancing.
Editor's Note: The Daily Memphian is making our coronavirus coverage accessible to all readers — no subscription needed. Our journalists continue to work around the clock to provide you with the extensive coverage you need; if you can subscribe, please do. 
"We know internationally that prevention works," Haushalter said.
The commission committees dealt with other coronavirus-related issues, including approving a $75,000 expenditure to fund a public awareness campaign about the coronavirus.
A resolution that would authorize spending $2 million for emergency materials to help reduce the spread of COVIC-19 was sent to Monday's full commission meeting without a recommendation.
The add-on resolution was sponsored by Sawyer and Commissioner Edmund Ford Jr. and would allow the county to partner with the city of Memphis in purchasing personal protection equipment like masks and gowns for first-responders, medical personnel and others.
Ford advised that the company would be able to deliver PPEs via airfreight in eight days if there are no delays in approving the funds.
However, commissioners asked for more time to study the proposal.
Wednesday was the first time the commission committee meetings were only accessible electronically.
The full commission will meet electronically Monday, April 6, at 3 p.m.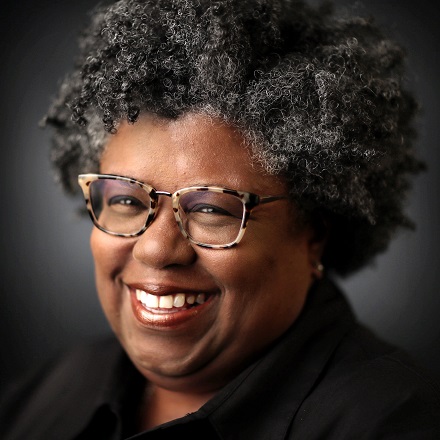 Linda A. Moore
Linda A. Moore covers education, South Memphis and Whitehaven. A native of South Memphis, Linda has covered news in Memphis and Shelby County for more than 20 years and was formerly a reporter with The Commercial Appeal.
---