Memphis Mayor Jim Strickland says optimistic modeling on the spread of the COVID-19 virus from the Institute for Health Metrics and Evaluation released Monday, April 6, may be valid.
---
---
But hours after the release of the model showing an April 15 peak with fewer confirmed cases in Memphis than other models show, Strickland said social distancing efforts have to continue.
"The models as you've seen change every day. The health department is working with their own modeling and hopefully the Vanderbilt modeling can inform us there," Strickland said during an on-line COVID-19 task force briefing Monday afternoon. "We always hope for the best and plan for the worst."
Meanwhile, a second field hospital in Memphis was expected to be announced by the state later Monday to go with the non-acute bed facility that is being constructed by the U.S. Army Corps of Engineers in a strip retail center on Jackson Avenue. The bed totals are toward a goal of 1,000 new beds in Memphis, Strickland said last week.
Jim Pogue, public affairs chief for the Memphis District of the Corps said Monday the exact number of beds is still being determined to meet the state's medical guidelines for acute and non-acute care beds.
Strickland says the second hospital will be "hundreds of beds" with no decisions made yet on whether it and the other hospital will be for COVID-19 cases or for other medical care to free up hospital beds in existing hospitals for virus cases.
A third or fourth phase of field hospitals or facilities are in the works with the state, according to Strickland, as part of planning for a surge in confirmed cases the city projects within the next two weeks.
Strickland also announced two motels of 60-rooms each will be used as shelter for homeless women and their families during the pandemic with plans to convert more existing motel rooms for homeless men.
The city is also expected to announce a mobile virus testing program soon aimed specifically at the city's homeless population.
Strickland said the more optimistic view in the most recent virus-spread modeling could lead some Memphians to conclude they can let up on social distancing precautions the local effort has stressed since March 17 when Strickland declared a state of emergency.
"Practicing social distancing is not easy. It's not easy to spread the word to the entire community. And even those you do spread it to, it's harder to spread it day in and day out," he said. "We can't let up and even if you buy into the optimistic report today, it's based in part on the social distancing we've done over the last week or so. We can't let up. That's the big message."
---
---
Strickland said he isn't discounting the new modeling on the spread of the virus, reported by the Institute for Public Service Reporting at the University of Memphis.
"That's not to criticize the group out of Washington at all," he said. "I don't know if they consider patients coming from Arkansas and Mississippi coming to our hospitals. They may take that into consideration I don't know."
Over the weekend, the city responded to 41 calls where police found groups of several dozen people each gathering at various points in the city in violation of the state of civil emergency order Strickland has now extended through April 21. In most cases, he said the crowds broke up quickly when police went to the locations.
Strickland also said the one business that last week refused to close and was cited by the city for disobeying the conditions of the state of emergency is a car wash on Park Avenue. The business, which Strickland said he did not know the name of, had closed as of Monday with continuing daily visits by the city's Code Enforcement department.
A total of 16 churches held some form of live services Sunday with the Shelby County Health Department responding to those reports. Chief health officer Bruce Randolph said he saw worshippers going into an unidentified church as he was driving to another.
Randolph said the health department is preparing guidelines for churches and recommendations that if they hold live services, they should be of groups of no more than 10 people with at least six feet of space between worshippers.
Churches are not closed by the city's state of emergency. Although they are not businesses, churches are considered the same as essential businesses in terms of remaining open in some form and limitations.
Editor's Note: The Daily Memphian is making our coronavirus coverage accessible to all readers — no subscription needed. Our journalists continue to work around the clock to provide you with the extensive coverage you need; if you can subscribe, please do.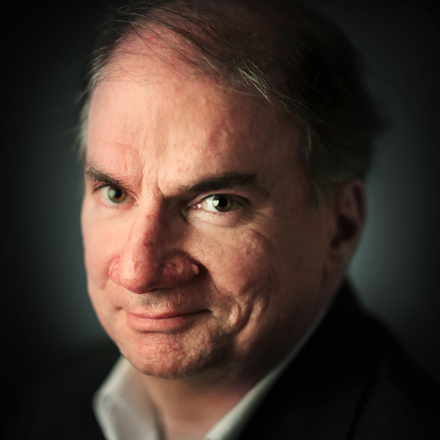 Bill Dries
Bill Dries covers city government and politics. He is a native Memphian and has been a reporter for more than 40 years.
---