Metro
Lee: Social distancing pushes COVID-19 projections down dramatically
Tennessee is expecting a smaller COVID-19 surge than projected a week ago as people stay home and the number of new cases begins to dwindle, Gov. Bill Lee said Monday, April 6.
"The model is encouraging," Lee said during his Monday press conference from the State Capitol.
---
---
Nevertheless, he encouraged people to follow a "stay at home" order he issued last week after he saw travel trends begin to creep up. Lee noted he is not considering making changes in the order yet.
The latest projections by the Institute for Health Metrics at the University of Washington show an April 15 surge when about 1,230 beds will be needed with 7,800 available — and a shortage of zero beds — not nearly as dire a situation as the governor presented a week ago. The state is projected to have about 7,800 beds available, according to the model.
In addition, about 245 intensive care unit beds will be needed out of 629 available — with no shortage projected — along with 208 invasive ventilators.
The curve flattens out in early March compared to mid-March in the previous model.
According to a public dashboard put together by the state, though, about 1,250 ICU beds and 500 ventilators are available. The need is undetermined.
The numbers have been fluctuating based on the worst scenarios.
The model last week showed a need for 15,618 beds hitting its high point April 19, following a peak of 165 deaths the next day and 3,422 total COVID-19 fatalities by Aug. 4.
Since then, the U.S. Army Corps of Engineers has been assessing facilities for hospital bed space, and the Tennessee Emergency Management Agency has made 1,000 shipments of personal protective equipment to all 95 counties in the state, with about 70% of them going to rural areas.
The Tennessee Department of Health reported 3,802 confirmed cases of COVID-19 Monday out of 47,350 people tested, with 352 hospitalizations and 65 deaths. Shelby County had 766 confirmed cases out of 3,396 tested and 17 deaths.
Tennessee had 3,633 confirmed cases Sunday and 3,321 Saturday. But 356 people have recovered, and the increase in cases could be starting to slow down, with Monday's count up only 169 from the previous day.
---
---
Health Commissioner Lisa Piercey said those figures put Tennessee among the top states for testing nationwide, which helps track the disease. She noted a 45-minute test has been put into use, and a new five-minute test is to be used soon.
"Our new cases each day appears to be slowing down. That means what you're doing is working. This is not the time to let up on the effort," Piercey said.
The commissioner pointed out, however, the state's death toll jumped to 65 Monday from 44 the day before, a 50% increase.
Rather than a bad day, though, Piercey said that reflects the time it takes for people to succumb to the disease from the period they got sick, about two weeks.
She noted President Trump's coronavirus team experts warned Americans this will be "a pretty tough week for hospitalizations and deaths."
Tennessee has 500 National Guard soldiers, some with medical experience, working across the state and handling traffic at 35 remote test sites, according to Maj. Gen. Jeff Holmes.
The U.S. Army Corps of Engineers has assessed more than 35 facilities in every region in the state and has approval to prepare sites, which should produce 3,000 beds, according to Holmes.
"We're going into this with a 75% solution, and we figure out the other 25% on the ground. But we have achieved that capacity, and I'll tell you the state is in the best possible position to meet those demands when they arrive," Holmes said.
Meanwhile, Lee announced $10 million worth of grants Monday to keep small and rural hospitals open as the state waits for federal funding. In addition, he will make $200 million in grants to local governments for a variety of infrastructure projects and COVID-19 expenses. Applications will be open April 30 and the funds will be made available to July 1
Lee said the state is awaiting approval of federal matching Medicaid money to cover uninsured people who catch COVID-19. But he continued to decline Monday to seek a federal waiver for Medicaid expansion to cover some 300,000 uninsured, working Tennesseans.
Likewise, the state is waiting for guidelines on how funds from the CARES Act will be directed to healthcare providers who care for the uninsured, the governor said.
Travel talk
Lee initiated a "stay at home" order April 2, citing travel patterns he said were starting to turn back toward pre-COVID-19 levels.
"We have seen the traffic reduce again, and we'll continue to monitor those and follow up," Lee said Monday when asked about people congregating at some restaurants and places such as parks.
In places where problems have cropped up, "we've seen education and we've seen law enforcement step up and we've seen people comply," he said.
Editor's Note: The Daily Memphian is making our coronavirus coverage accessible to all readers — no subscription needed. Our journalists continue to work around the clock to provide you with the extensive coverage you need; if you can subscribe, please do. 
Yet Tennessee still had a D-minus Sunday from Unacast, a company that tracks travel using cell phone signals.
That means Tennessee residents showed between 25% and 40% decrease in average mobility as of April 5, based on distance traveled, and between a 55% and 60% decrease in non-essential visits. The state received a D on the day the governor issued his toughest order yet.
Memphis saw a 22% increase in daily urban freeway traffic, based on state counts, Saturday, March 7. Not until March 14 did people in Memphis and other urban areas across the state start cutting their trips dramatically.
Travel in Memphis cut back by 42% on two Sundays, March 22 and March 29. But then travel jumped back up as the work weeks started with the reductions in the 30% to 34% range.
Nashville travel, in contrast, cut back by about 45% during the work weeks and by 53% during the last weekend in March.
The governor said Monday he had pointed out travel numbers were "moving back toward pre-COVID-19 results."
"We did not get back to those results, and I wanted to make steps to keep us from going back to that, because we know social distancing works," he said.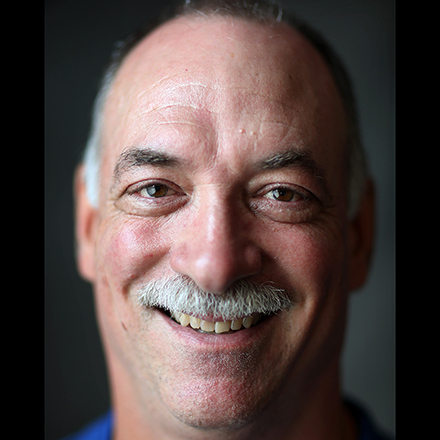 Sam Stockard
Sam Stockard is a Nashville-based reporter with more than 30 years of journalism experience as a writer, editor and columnist covering the state Legislature and Tennessee politics for The Daily Memphian.
---