Education
Z-Bo fills SCS mobile pantry with sizable food donation
Last month, Shelby County Schools Supt. Dr. Joris M. Ray asked Mid-South agencies to provide assistance after the spread of COVID-19 halted the school system's meal distribution program.
---
---
The Mid-South Food Bank and local YMCAs offered an assist. Now, former Memphis Grizzlies forward Zach Randolph has offered a rebound.
Wednesday, April 8, morning, volunteers helped distribute two weeks of meals to almost 500 families in a drive-thru pick-up location in the county Board of Education parking lot. A $10,000 donation from Randolph, along with other funders who answered Ray's call, helped fund the food distribution.
"Those funds help feed students and families during this crisis with the support of our amazing partners at the Mid-South Food Bank," Ray said in a Wednesday afternoon release.
"Z-Bo is no stranger to giving back in the Bluff City. He is a philanthropist who has consistently used his talents on and off the court to support Shelby County Schools. Coronavirus will not defeat us. We are in this together. We are 901."
Thanks again @NBA All-star @MacBo50 for your generous $10K donation to help feed students! Families started lining up at 6AM! @MSouthFoodBank mobile pantry will be at the Board each Wednesday in April from 10AM-2PM. Families can drive up for a 14-day food box while supplies last. pic.twitter.com/L3GJj0mNti

— Dr. Joris M. Ray (@SCSSuptRay) April 8, 2020

 
Shortly after the March 20 suspension of the lunch program after a food service employee contracted the coronavirus, Ray returned to the public on March 22 to share that the YMCA would distribute lunches at its local sites on behalf of SCS. Mid-South Food Bank also established mobile pantries to deliver food directly to neighborhoods in need.
With lunches covered, SCS chief engagement officer Dr. Lori Phillips says Randolph was concerned about the food students eat throughout the rest of their day.
"He wanted to specifically say, 'OK. I know we're providing lunch. But what happens when they go home? What do they eat for breakfast? What do they eat for dinner?' " Phillips said.
Editor's Note: The Daily Memphian is making our coronavirus coverage accessible to all readers — no subscription needed. Our journalists continue to work around the clock to provide you with the extensive coverage you need; if you can subscribe, please do. 
Randolph donated directly to SchoolSeed, a nonprofit that engages directly with county educators to alleviate needs.
"That was a way to ensure that it was going primarily to these students," Phillips said.
Ray took to social media, tweeting about the donation, while SCS distributed through its channels to reach parents and guardians.
"Because of that, it was able to spread. Through that, we were able to help decrease extreme levels of consternation across our city and give people hope – especially our families," Phillips said.
"In speaking with some of our volunteers, they were saying it was so edifying that they were able to help contribute and be out there to help make sure that our children aren't going hungry."
Many volunteers pointed specifically to the plight of grandparents sharing childcare duties during the global pandemic.
"They talked about one grandmother who just broke down in tears, who's raising six grandchildren. She just started crying because she didn't know where their next meal is going to come from," Phillips said. "But through the help of Zach Randolph and other volunteers, this has just truly been a blessing – not only to that one family, but across Shelby County."
The Mid-South Food Bank's mobile pantry will continue to distribute meal kits each Wednesday at the Shelby County Board of Education from 10 a.m. to 2 p.m. through April.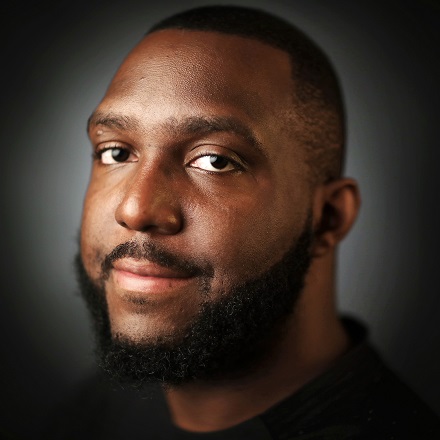 Jared Boyd
Jared Boyd is program manager for WYXR 91.7 FM. 
---