Business
Jobless claims climb as state updates system to cover self-employed
The latest unemployment claims in Shelby and two adjoining Tennessee counties nearly matched the total for the preceding two weeks, rising to 32,355 since March 15.
That didn't count Mississippi and Arkansas portions of the Memphis metropolitan area, because those states hadn't broken down jobless claims regionally.
Statewide, Tennesseans filed 112,438 new claims in the week ending April 4, bringing the three-week tally to 246,026.
---
---
Meanwhile, Tennessee's labor department is retooling the online application process to better serve workers who are newly qualified for unemployment benefits under a provision of the federal CARES Act.
An official said the state was setting aside claims filed by people who previously wouldn't have qualified for unemployment, and that those claims would be processed once the system is updated.
The expansion covers self-employed, independent contractors and gig workers such as Uber and Lyft drivers.
The Memphis area number was 15,452 unemployment claims for the week of April 4, up from 12,548 the previous week. 
Based on the share of the area's workforce in Mississippi and Arkansas, new jobless claims for the metro area could be more than 40,000 over three weeks. By comparison, about 28,000 were unemployed in the metro area in February.
The increase reflected a continuation of mass layoffs including hotels, restaurants and small businesses slammed by lack of traffic under stay-at-home orders for all but essential businesses.
University of Memphis economist John Gnuschke said he was surprised the number of claims wasn't doubling or tripling each week.
"Unemployment insurance is the one federal stimulus initiative via CARES that really shows promise for people pushed out of work by the coronavirus," Gnuschke said.
"The increase in unemployment insurance benefits is very large. The incentive to file will attract large numbers of newly unemployed people," said Gnuschke, director of the Sparks Bureau of Business and Economic Research. "I expect the claims number to increase dramatically over the next few weeks. Before the coronavirus ends, unemployment insurance claims will be the major lifeline for many thousands of Mid-South families." 
The Memphis area numbers are for Shelby, Fayette, Tipton and Lauderdale counties in southwest Tennessee, and do not include the Mississippi and Arkansas portions of the Memphis metropolitan area.
The U.S. Department of Labor reported 46,504 new advance jobless claims in Mississippi, up from 32,015 the previous week; and 60,992 in Arkansas, up from 27,756.
Nationally, 6.6 million people filed unemployment claims for the second straight week, pushing the three-week total over 16 million.
---
---
The spike in unemployment came as the Tennessee Department of Labor and Workforce Development continued working to implement expanded benefits dictated by the CARES Act.
Expansions include an extra $600 a week in benefits through July 31, on top of regular state benefits of up to $275 a week; coverage for self-employed, freelancers, gig workers and independent contractors; and an extra 13 weeks of benefits on top of Tennessee's cap of 26 weeks.
The expanded benefit is included in the Pandemic Unemployment Assistance provision of the CARES Act.
"The state's vendor and IT team are currently working to reprogram Jobs4TN.gov to accommodate changes due to the CARES Act," Chris Cannon, assistant administrator of communications for the Tennessee labor agency, said.
"The federal government provided guidance on how to administer that program this past weekend and they've been working to update the system ever since. The state expects to start paying the $600 federal benefit in a matter of days. This payment will be retroactive to April 4," Cannon said.
The Tennessee claims application web page has added a note aimed at applicants who are covered by the CARES Act, but who previously would not have qualified for unemployment insurance.
"If you are self-employed, a 1099 contractor or a gig worker, please complete the application and be sure to answer that you are self-employed when the question is asked," it says.
U.S. Department of Labor rules say a person can only receive benefits under the Pandemic Unemployment Assistance (PUA) program "after the state determines the individual is not eligible for regular unemployment benefits. So, that is always the first check in the process of obtaining PUA," Cannon said.
"Tennessee has not processed any PUA claims yet," Cannon said. "We are asking self-employed individuals to apply now.
"They will receive a notice stating they are monetarily ineligible. That does not mean their claim has been denied, it just puts it to the side. We are tracking all those claims, and once we start processing PUA, we will go back and pull those claims and then begin reviewing them under PUA rules," Cannon said.
Some experts have called the COVID-19 pandemic a "small business recession" because larger companies are better prepared to weather the crisis, while smaller business such as restaurants and the service industry, have less ability to absorb losses.
---
---
Shelby and Fayette counties are among the state's top counties in terms of percentage of all taxpayers reporting small business income, according to a new study from SmartAsset, released this week.
Small business owners constituted more than 25% of taxpayers in both Shelby (25.63%, ranked 6th in the state) and Fayette (25.51%, ranked 8th) counties. Williamson (36.05%) and Davidson (27.06%) led the state, SmartAsset said.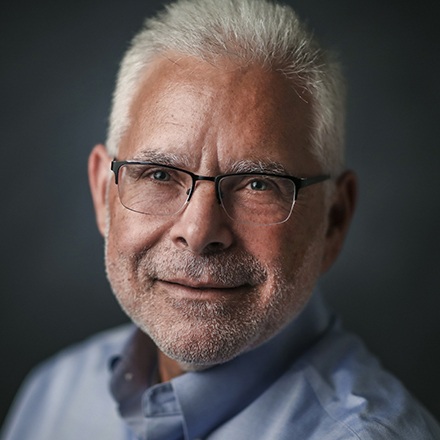 Wayne Risher
Business news reporter, 43-year veteran of print journalism, 35-year resident of Memphis, University of Georgia alumnus and proud father and spouse of University of Memphis graduates.
---