Exclusive
Metro
Metro hospitals release ICU, ventilator counts; Health Department refuses
Tennessee and Shelby County health officials repeatedly have refused to release information on the number of people hospitalized in the Memphis metro area with the COVID-19 virus, or the severity of the cases.
The lack of information prevents the public from knowing how crowded the hospitals are, whether all the intensive care beds are being used, and if there are enough ventilators.
The Daily Memphian, based on information from local area hospitals, has learned that as of Wednesday, April 8, there were 65 patients hospitalized in the metro area with the virus. Of that group, 36 were in intensive care units and 25 were sick enough to require ventilators.
The good news is that COVID patients are using about 7% of the total ICU bed capacity in the city.
Despite the lack of transparency from state and county health officials, hospitals in Memphis have been willing to release individual statistics on the number of COVID patients and the degree of care they need.
Baptist, Methodist, Regional One and Saint Francis all provided their COVID patient counts to The Daily Memphian Thursday. This is the first time Saint Francis has released figures, although they were not broken out by Bartlett and Memphis locations.
Locally, questions about what the public has been able to see have been thwarted, beginning more than two weeks ago when the Shelby County Health Department refused to report the number of people tested, making it impossible to know what the percentage of positive cases was.
Under public pressure, the Health Department began issuing the total number tested and showing where the infection was in the community by ZIP Codes for testing sites and also by residence.
Twice this week, county Health Department officials have said they were forbidden from releasing hospitalization figures, including numbers of patients in ICU beds and on ventilators, because the statewide Hospital Resource Tracking System, an online daily tabulation of medical resources, is not public data.
Alisa Haushalter, head of the Health Department here, said Thursday local health departments have access to the data and use it for "planning purposes."
"We cannot release them to the public at the current time," she told reporters in the daily briefing the Memphis-Shelby County COVID Task Force has with media.
The tracking system, she said, includes bed availability and hospital capacity. It also has the number of positive COVID cases, those under investigation and data on ICU and ventilator use.
"We do not have permission at the local level to release that data at a local level. What we at the task force are looking at is what data sharing agreements need to be in place so that we can share what's needed with the public and how we can share information with each other," Haushlater said.
In the past, Haushalter has said the tracking center data may be accurate or not, "depending on who is updating it."
Editor's Note: The Daily Memphian is making our coronavirus coverage accessible to all readers — no subscription needed. Our journalists continue to work around the clock to provide you with the extensive coverage you need; if you can subscribe, please do. 
The Hospital Resource Tracking System was rolled out in 2006 as a way to monitor the status of hospital use in the state, and in an emergency, to be a quick guide of where capacity was available.
The site is password protected.
The Shelby County Health Department is an independent entity and does not fall under state jurisdiction, according to Shelley Walker, spokesperson for the Tennessee Department of Health.
Gov. Bill Lee noted the state is learning more about hospital bed capacity as the COVID-19 crisis continues.
"For example, suspending elective procedures clears and frees up hospital beds, and we know that because we have a lot of hospital capacity right now that's unused," Lee said. "We have major health care companies that are furloughing employees in our state because of the lack of activity in our hospitals all across the state."
The COVID-19 Unified Command talks with the Tennessee Hospital Association and individual hospitals frequently to gather information for setting strategy with the state's "stay at home" order set to expire April 14.
The governor said he will make an announcement before next Tuesday to let people know whether the order will be extended.
Thursday afternoon, Dr. Stephen Threlkeld said the numbers hospitalized at Baptist-Memphis had increased to 22; 11 were in ICU. Of that number, 7 required ventilators.
"It has been quite consistent that about half our cases are in ICU," he said, noting that patients that ill with COVID often require a ventilator.
Cases at Baptist have hovered in the upper teens or low 20s for several weeks.
"We have not jumped up in large fashion. We've not seen 40 to 50 or 100 cases," he said.
"But every day we don't see an increase doesn't mean we can deviate from our stay-at-home measures. We have to stay the course in our social distancing."
In the latest information Wednesday from the state, 4,017 hospital beds are available, or 32% of the total statewide. Just under a third of the state's ICU beds are available (581 out of 1,934) and 74% of the ventilators are available.
The total number of COVID-19 hospitalizations is 505 statewide, up 56 over Wednesday; 921 people have recovered, up from 329 on Wednesday. 
The state has about 4,850 hospital/ICU beds. If every one of the 449 COVID patients used a ventilator, the state would still have about 950 available. The state does not break the numbers down by hospital.
Jane Roberts
Longtime journalist Jane Roberts is a Minnesotan by birth and a Memphian by choice. She's lived and reported in the city more than two decades. She covers healthcare and higher education for The Daily Memphian.
Bill Dries
Bill Dries covers city government and politics. He is a native Memphian and has been a reporter for more than 40 years.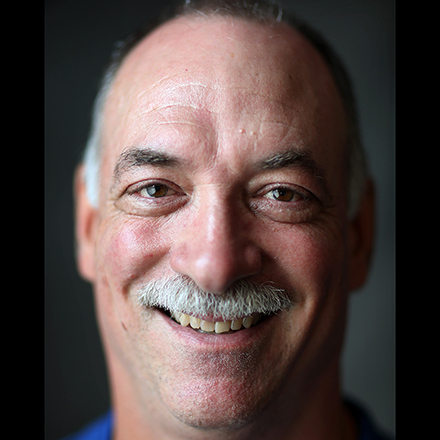 Sam Stockard
Sam Stockard is a Nashville-based reporter with more than 30 years of journalism experience as a writer, editor and columnist covering the state Legislature and Tennessee politics for The Daily Memphian.
---