Coronavirus
Health Department: COVID-19 surge expected in late May or early June
With a surge of COVID-19 cases looming over Shelby County, health officials say that the region should be prepared for the worst of the current health crisis.
Shelby County Health Department director Alisa Haushalter said during Saturday's COVID-19 Joint Task Force briefing that local experts have used four models to pinpoint the timing and impact of the oncoming surge.
---
---
"At the current time, our preliminary estimates are that we will see the surge in Shelby County (in) late May to early June," Haushalter said.
Haushalter added that those estimates rely upon continued public adherence to "Safer at Home" and social distancing measures.
"That means that (those measures are) working. We're reducing the peak of our (epidemiological) curve, but also pushing it out into the future."
Haushalter said updated projections will be made once a week to determine the duration and peak of the curve.
Before the surge arrives, City of Memphis chief operating officer Doug McGowen said, while the priority of citizens should be to remain "Safe at Home," the priority of healthcare workers is to take stock of their working capacity, including employee availability, equipment, supplies and beds.
"Today, we are using less than 50% of our total surge capacity," McGowen said. "We're using about 40% of our ICU surge capacity, and we're only using about a third of the ventilators that are available to us.
"I would tell you that we are in good shape today. We have room to absorb the surge."
McGowen added that, as of Saturday, COVID-19 patients constitute for less than 10% of the surge capacity in regional hospitals.
What the passing of the surge may mean for the timing of current restrictions such as "Safer at Home," Haushalter says only time and data will be able to tell. Epidemiological experts within the health department, she says, will be looking for the instance in which the curve flattens out and decreases.
"Ultimately, what we want to look for is that there are less and less transmissions, so that one person is transmitting to one person or less than one (person)," Haushalter said.
Until then, she says, it's too soon to determine when public safety measures will be loosened or alleviated.
In a Saturday morning release, the Shelby County Health Department confirmed 1,147 cases of COVID-19 in Shelby County, resulting in 26 deaths. In the county, 12,500 people have been tested at a positivity rate just above 9%.
Haushalter pointed out that the number of cases had increased by 98 since the day prior.
"That's important because, while we're continuing to see an increase of cases, the proportion of that is not as high as there is in some communities, which enforces for all of us that the 'Safer at Home' orders are working," Haushalter said.
With increasing information beginning to shed light on the demographic breakdown of those affected by COVID-19, Haushalter offered updated information about age, race, sex and ethnicity.
Seventy percent of cases in Shelby County are among people ages 21-60, and about 19% of cases are at or above 61 years old.
Women who have tested positive outnumber men, making up 53% of cases.
Of the cases where racial data was available, 427 African Americans tested positive for COVID-19, representing more than 71% of cases. Of those cases, 144 were listed as Caucasian, at 21%; 28 cases were categorized as "other," with 30 cases of individuals who identify as Hispanic or Latino.
Shelby County Mayor Lee Harris said that framing the impact of COVID-19 with respect to demographics will continue to aid officials in decision-making, in regards to which citizens in Shelby County require more care and assistance.
"When it comes to racial implications of the data, I suspect that there are larger issues at play; issues around distribution, access, and wealth."
Harris acknowledged the many essential workers who risk both their own health and the possibility of passing infection onto their families, stating that many are African American.
"Many of the frontline jobs are held by African Americans. They are at the checkout, the drive-thru, the production line at the warehouse and behind the wheel of the package delivery. They are men and women working, not at home, working hourly jobs to provide services that all of us are thankful for," Harris said.
Harris compared the current medical crisis to that of the yellow fever epidemic, which ravished Memphis in the 1870s. Then, like now, Harris alluded, African Americans who were either under-resourced or bound to vocations essential to city infrastructure were most vulnerable to contracting the illness.
"At that time, the best medical advice was, not to stay home, it was to pack up and to leave Memphis. As a result, everyone who could afford to take precautions left Memphis during the yellow fever," Harris said.
"For the most part, Memphis' African American community did not have the resources to leave Memphis, take precautions or avoid yellow fever. The African American community stayed in Memphis, hunkered down and tried to survive a disease for which there was no treatment and no cure."
Harris said continued data on how COVID-19 affects communities, in light of social factors, will result in the potential shaping of messaging and implementation of hotspot-specific testing resources. Harris also said the data will contribute to future research that can inform public policy.
Correcting reports from Friday's briefing, Haushalter clarified an erroneous update about the number of positive cases found at Carriage Court assisted-living facility, the site of Shelby County's first outbreak of notable scale.
Haushalter confirmed seven residents and one employee tested positive for COVID-19, a correction of the nine total cases announced on Friday. Residents at the facility will remain under either quarantine or isolation, depending on the severity of their contact with individuals who tested positive, until April 24.
The health department is working to assess another potential outbreak at Memphis' Parkway Health and Rehabilitation Center. Haushalter stated on Friday that two positive cases were found, thus far, at the facility.
After Shelby County's municipal mayors renewed their previous executive orders to establish a continued commitment to "Safer in Place" protocols on Friday, Harris said he's taken a step further to amend his order to include provisions for seniors.
"Residents in nursing homes have a higher risk of transmission. That's why, a few days ago, our health department issued an advised directive for all of Shelby County to place special emphasis on nursing homes," Harris said.
"Under the advised directive, nursing homes in Shelby County are barred from having any visitors, they must adhere to guidelines of social distancing, they must take measures in regards to sanitization and employees must be checked for fever, and if they are showing signs of a fever, must be barred from entry."
He added that officials will be working with local grocery stores to more widely implement protective shopping for seniors, giving them one hour to shop without interference from shoppers in younger age categories.
As Shelby County moves into a holiday season, Haushalter advised that worship services of congregations less than 10 are permitted to hold ceremonies in-person, so long as participants comply with social distancing. However, she recommended larger services be modified to be held remotely or online.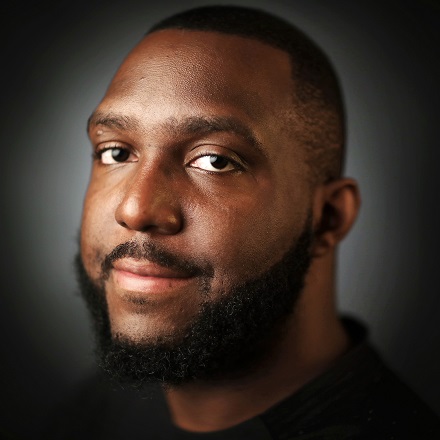 Jared Boyd
Jared Boyd is program manager for WYXR 91.7 FM. 
---