Metro
A stitch in time — by inmates making masks — could prevent COVID infection
As the precautions against contracting the novel coronavirus grew, Shelby County Corrections Division Director Anthony Alexander knew that with about 600 employees and 1,000 masks, his division would run out pretty quickly.
There have been no positive cases of the coronavirus within the inmate population at the Correctional Center, Alexander said, which he attributes to the safety measures taken at the facility, including masks for the staff. Five inmates from 201 Poplar who tested positive were moved to the Correctional Center but are isolated.
---
---
"The CDC (U.S. Centers for Disease Control and Prevention) said it's wise to wear a mask in public, but it's hard to do when you can't obtain a mask," Alexander said.
Alexander had team members who knew how to make masks, made some for other employees and volunteered to teach the inmates how to sew them as well, he said.
He mentioned his little sewing project to county Mayor Lee Harris, who saw it as an opportunity to become something big.
Now, the plan is to expand the small operation into one that will potentially turn out hundreds of masks a week for the county to give away for free.
"Obviously, the centerpiece in county government for COVID response has been the Health Department, but there are lots of different parts of county government that have been pressed into service to help reduce the spread," Harris said. "And the Division of Corrections is just one more of our divisions that has really been a great thought partner around how we can use our assets to prevent spread."
The plan is to spend no more than $5,000 for sewing machines and materials to make the masks, which will be distributed for free by way of community partners like the YMCA, which is already working with food distributions.
---
---
"Because it is likely that if you're in need of a meal, you probably also need masks," Harris said.
Meanwhile, Gloria Phillips, a corrections program specialist who has been sewing for years, is working with willing inmates to teach them this new skill.
"The inmates are assisting me and the other staff that will be helping out," Phillips said.
The inmates are there in the building and it gives them something to do, she said.
---
---
"And they can learn a little bit about sewing and when they go home, they can take the skill home with them," Phillips said.
Allison Sherwood is from Blount County and was sentenced to eight years on a drug charge.
She volunteered to be part of the project.
"I love to interact with people and I like to help. That's just part of my nature," said Sherwood, who took a sewing class in high school but never went any further.
With the pandemic, we all need to help one another, Phillips said.
And it's opening up new doors and new opportunities for the inmates, who can gain a new skill to take home, Sherwood said.
It's not a bad investment in the prisoners, Harris said.
"They all recognize that there's a public health emergency right now and a lot of them want to help," Harris said. "So, let's let them. Let's let them get a new skill and let them earn a little good behavior credit. It's a win for the community, it's a win for the prisoners and a win for the prison."
Editor's Note: The Daily Memphian is making our coronavirus coverage accessible to all readers — no subscription needed. Our journalists continue to work around the clock to provide you with the extensive coverage you need; if you can subscribe, please do.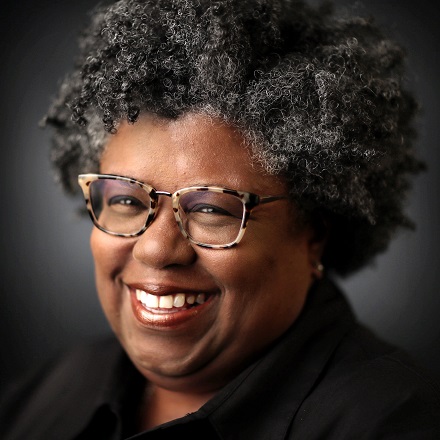 Linda A. Moore
Linda A. Moore covers education, South Memphis and Whitehaven. A native of South Memphis, Linda has covered news in Memphis and Shelby County for more than 20 years and was formerly a reporter with The Commercial Appeal.
---