Metro
Democrats question Lee's leadership in reopening economy
The House Democratic Caucus is questioning Gov. Bill Lee's decision to reopen the state's economy, saying he is putting people's lives at risk by acting too soon and causing "confusion" by not including Memphis and Shelby County in a statewide economic reboot.
As Lee lifts a "safer at home" order April 30 and allows "nonessential" businesses in 89 smaller counties to reopen as early as April 27, leaders in Shelby and other urban areas are supposed to come up with their own restart plans.
"It our position that Tennessee lives should be the priority," state Rep. Antonio Parkinson said in a Tuesday video press conference. "Tennessee Democrats are in favor of reopening the state but not at the peril of one single life in the state of Tennessee."
---
---
House members from Memphis are especially concerned that the governor's strategy allowing some parts of the state to open earlier than Memphis will create a chaotic situation and possibly allow the virus to spread when people from other counties go in and out of Shelby.
"Regardless of what part of the state or area of the state that you're from, we're one state, we have one economy and we all should be treated with the same level of priority," Parkinson said.
"There's been a history and culture of singling out cities like Memphis and Shelby and Nashville and Davidson County in our state. This further exacerbates that culture, and it's not good for the state, especially given the counties of Shelby and Davidson are the biggest contributors to the coffers of the state. And that needs to be respected."
State Rep. London Lamar pointed out the number of positive cases continues to increase, especially in Memphis, even though the state has seen a decline in the percentage of increases over the past two weeks.
Until Memphis starts to see the number of cases go down and health care workers have plenty of personal protective equipment, Shelby should not start moving toward reopening, said Lamar, a Memphis Democrat.
Mayors in Shelby and Davidson counties initiated nonessential business shutdowns well before Lee did. Yet the Democratic representatives said they would rather see a uniform opening statewide.
"People are going to be confused," Lamar said. "There's already a lot of information overload and a lot of misinformation out there."
Democrats also contend the Lee Administration has proved to be "incapable" of managing the state under the governor's "safer at home" order, citing shortages of personal protective equipment, "insufficient and incomplete" testing for COVID-19 and failure to put together a comprehensive contact tracing plan.
The governor is planning to lift the order April 30 and allow nonessential businesses to resume operations in 89 counties with lower numbers of cases as early as Monday, April 27. Shelby and other larger counties with more cases are expected to set their own reopening strategies.
Yet, Democrats say the process for getting Tennesseans unemployment and financially supporting small businesses has been "a complete failure."
The Tennessee Department of Labor and Workforce Development has received 324,000 new unemployment claims since March 16, but it has sent out claims for only about half of those, last week distributing 170,000 claims for payment totaling $160 million. Those included $600 payments to those filing claims through the federal Pandemic Unemployment Compensation program.
The state's JOBS4TN website also went down Monday, making it unavailable for the public until 2:30 p.m. while the state processed claims. The down time was caused by a vendor's inability to handle the task before the start of the business day.
The caucus says Tennessee needs to "get the basics right" while the state is shut down before it takes the next step to reopen.
Lee and Republican leaders say it is time to restart the economy while maintaining social distancing measures for the safety of businesses and customers.
Lt. Gov. Randy McNally said in a Monday the governor has been "flexible and data-focused" in his decisions and that the COVID-19 curve is flattening, minimizing the impact on the people's health.
"We are testing more Tennesseans than ever and that will continue," McNally said in a statement. "We are now well-prepared for a cautious reopening and economic reboot. Our state has consistently balanced the health of our people with the health of our economy. That remains the case today as we prepare to re-establish Tennessee's strong and structurally sound economy."
The state tested more than 11,000 people over the past weekend at 19 pop-up sites in rural counties where people can receive COVID-19 tests even if they don't show symptoms of the disease. Tests can be administered at every health department in the county through the week, and another testing drive is scheduled this weekend statewide.
In addition, the state is increasing testing at its prisons after seeing hot spots, including 150 cases at Bledsoe Correctional Facility in East Tennessee.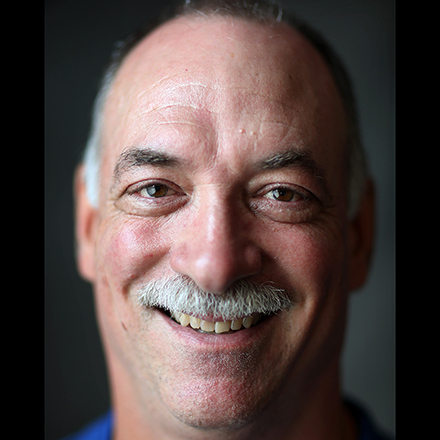 Sam Stockard
Sam Stockard is a Nashville-based reporter with more than 30 years of journalism experience as a writer, editor and columnist covering the state Legislature and Tennessee politics for The Daily Memphian.
---