Metro
State leaders figuring out how to spend $3.6B in federal stimulus funds
Tennessee leaders are getting a handle on spending $3.6 billion in federal COVID-19 funds, about half of which has arrived in the state. But officials remain concerned about the impact of the pandemic on the state's budget because the money won't be able to replace lost state revenue.
Tennessee has received $1.8 billion so far and is scheduled to get the rest within the next week or two from Congress' $2.2 trillion stimulus package. A large chunk of the money is to go to Shelby and Davidson counties, and the rest is to be divvied up for state departments, according to officials.
State Sen. Raumesh Akbari, a Memphis Democrat serving on the governor's federal financial accountability panel, said Memphis and Shelby County mayors are interested in finding out how the money can be spent since budget revenues are projected to be down, causing local spending cuts.
More than $1.3 billion of the first round of funding is to go toward a coronavirus relief fund, and $274 million is targeted to TennCare and another $169 million toward higher education.
Once all of the money comes in, $2.43 billion will be used for Finance & Administration, $285 million for TennCare, $232 million for the Department of Transportation, $259 million for K-12 education and $102.8 million for the Department of Human Services, in addition to several other state departments.
"Treasury has assured us we will be allowed a great amount of flexibility for how these funds can be used," Budget Director David Thurman told a new federal financial accountability board made up of legislators and Comptroller Justin Wilson during its first online meeting Wednesday.
---
---
Nevertheless, Thurman said the state is still waiting for guidance from the federal government on how it can spend the money.
In response to questions from Lt. Gov. Randy McNally, Thurman said none of the money can be used to deal with revenue shortfalls caused by the COVID-19 emergency.
McNally noted the Legislature is likely to face a revenue shortfall for the current fiscal year and fiscal 2020-21 when it returns June 1, though some leaders have questioned whether the General Assembly will be able to meeting that soon.
"To a large extent, that applies to cities and counties," McNally said of potential tax revenue shortages, whether from sales taxes or excise taxes.
In addition, McNally pointed out caution will have to be taken in spending the money because if it doesn't meet federal guidelines, the state might have to pay it back.
Gov. Bill Lee agreed, saying the state is "facing a significant reduction" in tax revenue. "We believe that'll be a tremendous challenge for us going forward."
---
---
Finance & Administration Commissioner Butch Eley, though, said talks are under way about how to fill budget gaps with funding that is available.
The Legislature cut nearly $1 billion from the budget plan for fiscal 2020-21 before it left Nashville in mid-March, reducing it to about $39.9 billion. Money was added to the rainy day fund for the coming year, but the governor has not tapped that money yet.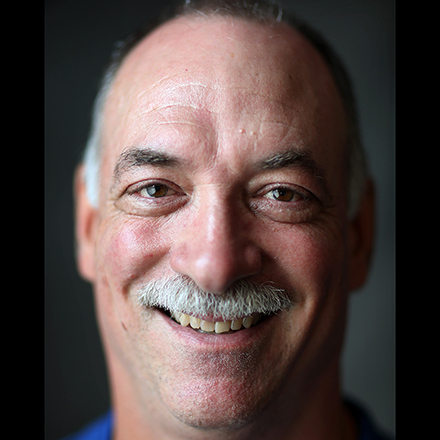 Sam Stockard
Sam Stockard is a Nashville-based reporter with more than 30 years of journalism experience as a writer, editor and columnist covering the state Legislature and Tennessee politics for The Daily Memphian.
---