Metro
Governor heard the call to open barber shops and salons
Gov. Bill Lee apparently got an earful from barber shop and salon operators and decided to expedite the reopening of those businesses in most of the state to May 6, three weeks earlier than expected.
The decision, which he announced to legislators Wednesday morning, April 29, and later to the public in his daily briefing, will allow businesses involving close contact such as barbers, beauticians and massage therapists to start operating again in 89 counties. Those don't include Shelby, Davidson, Madison, Knox, Hamilton and Sullivan counties, though residents there could drive across county lines to have their hair done.
---
---
State lawmakers let the governor know they were being inundated with calls, and the governor said he updated an executive order to allow barber shops and hair salons to open. Yet no guidance for operations has been released and isn't expected to be out until Friday.
"It never surprises me when people want to go back to work or that they want to reopen their businesses. And it doesn't surprise me, either, that they want that to be done in a safe way," Lee said Wednesday.
---
---
The state's economic-recovery group has been working with industry groups representing barbers, beauticians and massage therapists and creating guidelines they'll be able to use, Lee said, adding that business owners understand if they open safely "they're more likely to have customers."
Lee said his administration also looked at a downward trend in percentage increases day-over-day, a decrease of positive cases, increased testing capacity in which 2% of the population has been tested in addition to hospital capacity and available personal protective equipment.
The governor also said he had to consider the 400,000 people out of work in Tennessee.
House Majority Chairman Jeremy Faison said Lee likely was swayed by a combination of factors, including the voices of barbers and beauticians who were seeing other businesses open well before they were scheduled to open May 29.
"The barbers and beauticians were just fit to be tied," said Faison, a Cosby Republican. "First of all, they still hadn't been able to get their unemployment check, number one. And then, number two, they thought they were going to open back with everybody else at the end of April. The message wasn't clear yesterday, and it almost seemed like they weren't going to be able to open until the end of May, and they were having a meltdown."
Faison said he'd gotten calls from barbers and beauticians in his East Tennessee district and statewide and was glad the state could "clarify" the matter.
Lee likely considered a call with the White House on national virus trends, the state's situation and the fact many people in Tennessee are wanting to open, according to Faison.
"If you can go to Lowe's, you can go to Walmart and Food City and Publix and everything else, you ought to be able to get your hair cut," he said.
The state is set to allow hospitals to resume elective surgeries and for gyms to reopen Friday using social distancing and hygiene precautions. Hospitals are to make their own plans based on community needs.
Nursing home testing to increase
The governor announced Wednesday the state will embark on widespread testing in all long-term facilities in Tennessee, 700 facilities with 70,000 residents, including a partnership with National Health Care Corporation to test all residents in its 38 facilities.
The Unified Command group is also planning to increase testing in the minority community and will start working in low-income areas in days, Lee said.
Tennessee has tested 168,540 people, 2% of the state's 6.9 million people, and confirmed 10,366 cases with 195 deaths. The White House is encouraging states to hold to that percentage each month.
Editor's Note: The Daily Memphian is making our coronavirus coverage accessible to all readers — no subscription needed. Our journalists continue to work around the clock to provide you with the extensive coverage you need; if you can subscribe, please do.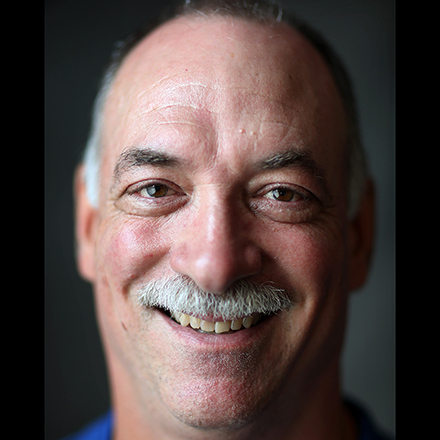 Sam Stockard
Sam Stockard is a Nashville-based reporter with more than 30 years of journalism experience as a writer, editor and columnist covering the state Legislature and Tennessee politics for The Daily Memphian.
---