Neighborhoods
Frayser residents turn gas giveaway into dance party
Residents in Frayser were treated to a free gas giveaway on Thursday morning, April 30.
And while over 250 motorists were able to ride away without paying at the pump, organizers also welcomed their guests to a pumped-up party.
---
---
The event was organized by The Redwing Group president and CEO Ron Redwing and Golden Gate Cathedral senior pastor Bishop Ed Stephens Jr., and held at Marathon gas station near James and Rangeline roads.
"We knew there were a lot of efforts that addressed the need for food and health care, but we wanted to be as practical as possible, and we understood that a lot of our folks needed help in other ways," Redwing said.
---
---
"(People) need gas in order to get to work, in order to take the kids back and forth, and it would just be one less thing to worry about during this pandemic."
Redwing, whose firm has advised area businesses and elected officials on public relations matters since 1996, invited county commissioners Stephanie Love and Willie Brooks, city councilwomen Rhonda Logan and Michalyn Easter-Thomas, and state Reps. Larry Miller and Antonio Parkinson to partner in making the event a success.
Along with their support, Cigna, 100 Black Men of Memphis and Durham School Services signed on as community partners.
However, it was a call made by Stephens which led to a particularly lively addition to the event: longtime V101.1-FM jock Stan Bell, who set up a sound system, directing traffic with a signature morning mix.
---
---
"It's always a beautiful thing when an area of the community can come together. For me to be a part of a celebration to inspire the community, even in this pandemic, I'm always for it," Bell said.
"When they call me to do something like this, just to play a little music, if I can do it, then the answer is always, 'Yes!'"
More than 50 volunteers and many of the invited elected officials manned stations inside and outside the gas station, signaling to clerks when to turn on pumps, pumping gas for customers, and waving traffic in from adjacent roadways to facilitate an orderly flow of traffic.
With nothing to do but sit in their cars as attendants filled their tanks at no charge, many of the people who drove in for the giveaway gleefully danced to the music from the driver's seat.
Among the parked partygoers was Larhonda Eggleston, who said she's extremely grateful for the gift of gas.
Editor's Note: The Daily Memphian is making our coronavirus coverage accessible to all readers — no subscription needed. Our journalists continue to work around the clock to provide you with the extensive coverage you need; if you can subscribe, please do. 
"It's very important. I'm laid off from work. I'm waiting to get unemployment. I need it," she said.
Similar sentiments were shared by Courtney Miles, who said she's still able to work, but she gravely needed one less expense.
"I don't get paid until tomorrow, and my gas is on E, actually," she said.
"Gas is still going, bills are still going, food, clothes and household bills. This is a major blessing for Memphis and Frayser."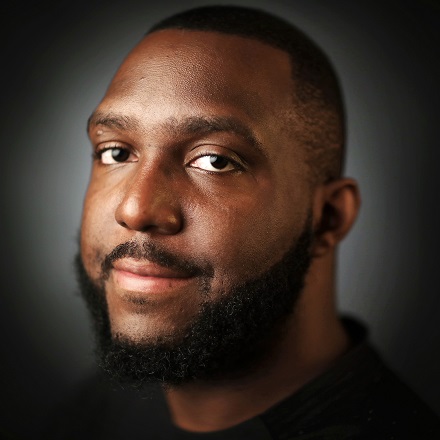 Jared Boyd
Jared Boyd is an arts and culture columnist at The Daily Memphian and program manager for WYXR 91.7 FM. His friends call him "Jay B.," and you can, too.
---