At the Horn: Harris, Martin lead Tigers to double overtime win
Tyler Harris scored 22 points, Jeremiah Martin added 20 as Memphis had to go to double overtime Saturday night before defeating Yale 109-102.
Memphis, which had used scores in the closing seconds of regulation and the first overtime to gain an extra chance, erased any drama in the second overtime. The Tigers scored the first nine points, including a drive and flex by Alex Lomax. Martin's two free throws with 1:33 left in the second overtime gave Memphis a 105-96 lead.
By that point, five Bulldogs had fouled out, and th 9-0 opening was enough for Memphis to escape with its second win of the season.
Lomax finished with 13 points for Memphis.
Alex Copeland led the Bulldogs with 22 points, and was key in overtime. Azar Swain added 17 and Miye Oni finished with 15 points as Yale suffered its first loss of the season after defeating California in its opener.
The game was a foul-fest full of turnovers and fast-pace, particularly on the Memphis end. Those five Bulldogs who were disqualified on fouls were part of 40 called on Yale, compared to 21 on Memphis
Yale committed 25 turnovers to 15 for Memphis.
 The game was a close affair throughout with neither team gaining a double-digit advantage. There were 11 ties.
Harris was fouled on a corner 3-pointer with 2.9 seconds remaining in regulation and Memphis trailing 83-80. The freshman guard converted all three to send the game into overtime tied at 83, the game's 20th tie.
In overtime, Copeland scored Yale's first seven points, part of him recording 11 in the extra period, each keeping Memphis from retaking the lead. But in the closing seconds Kyvon Davenport (10 points; eight rebounds) grabbed a missed free throw by Jeremiah Martin and was fouled.
Davenport split the two free throws to send the game into second extra frame tied 96.
From there, Martin scored the first basket on a drive, Kareem Brewton added a 3-pointer before Lomax scored. Martin capped the run with a pair of free throws and a 105-96 lead with 1:33 to play – enough for Memphis to survive.
Fastbreak points
Yale: Returns 95 percent of their offensive production from last season. …Had not played in Memphis since 1966, when they lost 57-43 on New Year's Eve. …Made five of its first six shots from outside the arc to build a 7-point lead before the midway point of the first half. …Yale was picked in the preseason poll to finish third in the Ivy League behind Harvard and Penn
Memphis: There was a moment of silence held before the start of the game in honor of Karim Azab, the Tiger big man who died Tuesday from leukemia. In asking the crowd to honor Azab, public address announcer Geoff Mack said "You'll be a Tiger forever." …Had only three assists on 15 made baskets in the first half. …The Tigers didn't convert their first 3-pointer until a long-range jumper by Harris with 17 minutes left in the game. He followed it with a second on the next possession. … Memphis missed all of its four 3-point attempts in the first half, finishing the night 6 of 23 from outside the arc.
Announced attendance: 14,656.
Up next
Yale: At Vermont on Wednesday
Memphis: Travels to Orlando to face Oklahoma State in the opening round of the Advocare Invitational on Thursday.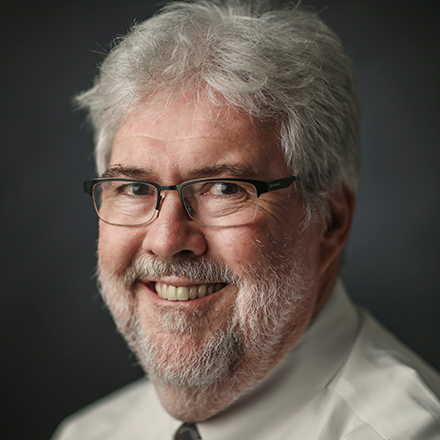 Clay Bailey
Clay Bailey, a lifelong Memphian, has worked as a reporter in the city almost four decades. He concentrated on suburban coverage. He also is a freelance sportswriter for the Associated Press.
---