Metro
Food drive helps stock stranded international students' pantries
Over 100 international students will be able to fill their pantries thanks to contributions from donors who helped organize an on-campus food drive on Saturday.
Around 30 volunteers, made up of concerned Memphians and University of Memphis students and staff, set up tables at the school's Center for International Education Services. There, 125 students were able to walk away with bags of fruits, vegetables, rice, lentils, flour, sugar, salt, oil and more.
---
---
"These are foods that most of our international students eat, so it's very helpful," said Rebecca Laumann, the center's executive director.
"These are the basic things that they need in the pantry to survive."
In just one week, members of Memphis' Malaysian-American community organized the event on behalf of one Malaysian student who told them many international students were in dire need of groceries.
"They're stranded. They came here study. And now, because of the situation, they've lost their internships, they've lost their summer jobs. They've got nowhere to go. So, they reached out to us and we reached out for them," said Lucas Singh, an area accountant and business consultant who moved to the United States from Malaysia more than 35 years ago.
Along with Southwest Tennessee Community College deputy CFO Lorrean Lim and AT&T engineer Philji Johns, Singh makes up a group of close-knit Malaysian Americans who put out a plea to their individual professional and social networks to meet the need of international students at U of M.
"Because of their visa situation, (students) can only hold certain jobs. It's not like students who are from here, they can get jobs anywhere," Johns explained.
"We were foreign students, too, at one time. So we understand. We've been in their shoes. So we are here to help," Singh said.
---
---
In fact, Johns and Lim attended University of Memphis.
"We've all been here over 35 years. We went to college here, stayed here, found jobs and raised our families. This is home. Memphis is more home than Malaysia, now," Lim said.
Editor's Note: The Daily Memphian is making our coronavirus coverage accessible to all readers — no subscription needed. Our journalists continue to work around the clock to provide you with the extensive coverage you need; if you can subscribe, please do. 
Laumann applauded the Malaysian community for their support, given many of the students who were served came from the more than 70 other countries represented in the campus' international population.
"We don't have a large group of Malaysian students on our campus, so this is totally an altruistic effort," Laumann said.
"My heart feels full. I feel very grateful for the support and love shown to our students. It is (pure) generosity, when you help a stranger."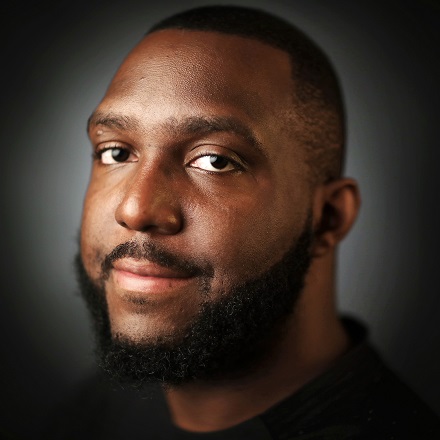 Jared Boyd
Jared Boyd is program manager for WYXR 91.7 FM. 
---