Geoff Calkins
Calkins: Hey, America! We're Memphis, we're open for business — and we're not as crazy as you think
Yo, America!
Memphis here!
Yes, one of those places that has decided to see about reopening the economy. One of those places where you can walk into a shop or sit down and buy a meal.
---
---
And this is going to shock you when you read it.
So far, it seems to be going OK!
We are not massing at the beaches.
(OK, we have no beaches).
We are not massing at the hair salons.
Indeed, when Gov. Bill Lee overruled the city and county and said hair salons should be allowed to open, Memphis and Shelby County immediately issued an 11-point plan to make certain it could be done safely. 
---
---
This is not to claim premature victory over COVID-19. That would be both dangerous and dumb. The incubation period is up to 14 days. Check the numbers in two weeks.
But you know what? That's what officials in Memphis and Shelby County plan to do. And every day in between. If the numbers trend hard in the wrong direction, they'll adjust accordingly.
That may not fit the head-in-the-sand stereotype that some of you have about places like Memphis. But maybe it's time to recognize that most people don't fit that stereotype. That most people — in Memphis and beyond — want to do the right thing for public health and for the economy.
There are exceptions, certainly. You see them protesting on TV. I still get tweets from people who claim COVID-19 is no worse than the flu. Willful ignorance is alive and well.
But the decision to gradually reopen Memphis isn't the product of ignorance but of an informed understanding of local realities.
Just listen to Dr. Jon McCullers, an expert on influenza and pandemics who is on the task force advising Memphis and Shelby County on how to proceed.
"We think if everyone is taking appropriate precautions — as they have been doing the last few weeks — that this really isn't going to impact our overall caseload," McCullers said.
---
---
Does that sound like a wide-eyed crazy to you, America? A yahoo intent on leading the citizenry to chaos and death?
"We're seeing 60, 70, 80 cases per day on average for the last two weeks," McCullers said. "If those are the only cases that are out there, and they are in family clusters, then there isn't much risk going out and doing a little bit more."
This doesn't mean life can get back to normal, mind you. Normal is a long, long way off. McCullers told me he doesn't expect spectators at Tennessee football games this fall. He told me Lee was "reckless" to overrule local government's attempt to limit attendance at worship services.
McCullers said opening up schools and universities will be particularly complicated — and will inevitably result in more deaths.
---
---
"We know that if we send the undergrads back to a campus, 30,000 kids put into the fishbowl, that we are going to see disease," he said. "If you look at the raw statistics, you would expect a major, land-grant university like UT to have one, or two, or three deaths during the year from COVID-19."
That sounds brutal, doesn't it? But it's reality. There were deaths on campuses every year before COVID-19. The question is: How can we best minimize deaths? How can we balance the need to stay safe with the need to get on with our lives? 
Editor's Note: The Daily Memphian is making our coronavirus coverage accessible to all readers — no subscription needed. Our journalists continue to work around the clock to provide you with the extensive coverage you need; if you can subscribe, please do. 
There are no good choices, in any of this. But choices still have to be made. And not in some imaginary universe in which the federal government has spearheaded a comprehensive testing program. In the actual universe in which local governments are scrambling to put together testing programs of their own.
Memphis has chosen to proceed with caution. To try and manage a disease that McCullers believes will shape our lives and our economy for the next 18-24 months. There's nothing irrational about that, America.
Y'all should wish us the best.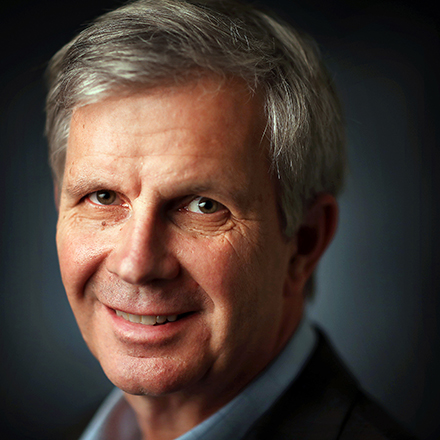 Geoff Calkins
Geoff Calkins has been chronicling Memphis and Memphis sports for more than two decades. He is host of "The Geoff Calkins Show" from 9-11 a.m. M-F on 92.9 FM. Calkins has been named the best sports columnist in the country five times by the Associated Press sports editors, but still figures his best columns are about the people who make Memphis what it is.
---