Memphis attracts corporate HQ, 'family-waged' jobs
Mimeo.com, a cloud-based content distribution and printing company, is changing the area code of its corporate headquarters from New York City to 901.
Tuesday, in one of his last Memphis appearances as governor of Tennessee, Bill Haslam announced Mimeo had "doubled down" on Memphis and Shelby County by expanding its existing operations and relocating its corporate headquarters.
The announcement ratifies a 15-year payment-in-lieu-of-taxes (PILOT) incentive approved by the Economic Development Growth Engine (EDGE) for Memphis and Shelby County in May.
---
Michelle Corbet: Gov. Haslam to announce corporate HQ move to Memphis 
---
The company will create 300 jobs and invest approximately $16 million in Memphis, Haslam announced, slightly up from the $13.4 million investment and creation of 171 new jobs approved in May.  
"Of their 800 employees worldwide, 300 of those are already in Memphis," Haslam said. "This is a company that was already here doing business that decided to double down on Memphis and not only double their employment, but make this their headquarters. It speaks volumes about the workforce and environment right here in Shelby County."
The economic development environment has come under fire in recent months, resulting in the combination of EDGE and the Greater Memphis Chamber into a joint entity that will be held accountable by an advisory board.
---
Michelle Corbet: Advisory board to hold chamber, EDGE accountable
---
It was a tip from Richard Smith, president and CEO of FedEx Trade Networks and chairman of the Greater Memphis Chamber board of directors, that led to the expansion, Department of Economic and Community Development Commissioner Bob Rolfe revealed when giving some insight into "how the sausage is made."
"Richard Smith said, 'Go see these guys in New York City,'" Rolfe said. "And that's all it took. We jumped on a plane and hoped to have something great to celebrate in Memphis."
Mimeo's existing facility, at 3350 Miac Cove, is the largest overnight digital document print center in the U.S., adjacent to the FedEx World Hub.
"We figured out we could take orders from customers as late as 10 p.m., manufacture them and thanks to terrific partners like FedEx, have them delivered by the next morning," said John Delbridge, Mimeo CEO.
In September, Mimeo announced the launch of Mimeo Photos, an extension to the Apple Photos app that allows Mac users to create photobooks, cards and calendars directly within the Apple ecosystem.
"We worked with our long-term partner Apple as they transition their global product customers over to Mimeo Photos," Delbridge said. "We are seeing staggering growth in this business."
As a major FedEx customer, Smith said, "If that service is ever not where you need it to be, you can come knock on my door because I'm right down the road."
Smith said 50 percent of Mimeo's employees have been with the company for five years or more.
"Those are the types of jobs we want to bring here," he said. "Jobs people can develop in. Jobs that are really careers that people stay in."   
The jobs being added in Memphis include sales, services, engineering and operations. Rolfe referred to them as "family-waged jobs." According to Mimeo's PILOT application, the jobs have an average wage of $54,930.
Al Bright Jr., chairman of the EDGE board, said the board approved the incentive back in May with the hopes that Mimeo would select Memphis for its corporate headquarters relocation.
"Just because we improve the incentive doesn't mean they come to town," Bright said.
When companies go before the EDGE board, they are either considering investing in Memphis and want to weigh incentives against competing cities or they've already decided to invest in Memphis but could renege on that investment if the incentive is not approved. 
"We don't truly know until we close on the PILOT," Bright said. "That's when we know they are coming."
The uncertainty of landing an economic development project is why the EDGE board is seeking a legal opinion from Tennessee Attorney General Herbert Slatery III on approving public incentives using a project code name.
---
Michelle Corbet: EDGE seeks legal opinion on project code names
Michelle Corbet: The case for code names: Finding the balance between competitiveness, good public policy
---
In May, Mimeo disclosed in its PILOT application, which is susceptible to open-records laws, "Should sufficient PILOT incentives be offered by EDGE, Mimeo may relocate operations from its Newark facility to its Memphis facility."
That same month, Mimeo filed a federal WARN notice that it was laying off 116 workers at its Newark facility, effective July 7, 2018.
In his first economic development announcement, Shelby County Mayor-elect Lee Harris said Mimeo's decision to shift operations away from the East Coast and into the South was an excellent decision.
"Compared to the cost of our coasts, the Memphis metropolitan area is much more cost-effective and a prime location for shipping and distribution," Harris said, adding the company will experience less bureaucracy as well.
Memphis Mayor Jim Strickland was not at the announcement because he was in Nashville for the State Building Commission Executive Subcommittee's approval of the city's request for a Fairgrounds Tourism Development Zone.
---
Sam Stockard: State approves TDZ for Fairgrounds redevelopment
---
Bright said code names could avoid tipping off an existing workforce or community when Memphis and Shelby County are trying to land relocations.
"If we're looking at incentive applications, a company is saying they need it because they are looking at other places," Bright said. "If a Tennessee-based company filed an application somewhere else, we would be saying, 'We've got to go after ABC company because they are thinking about leaving.'
"We've got to be in the game," he said.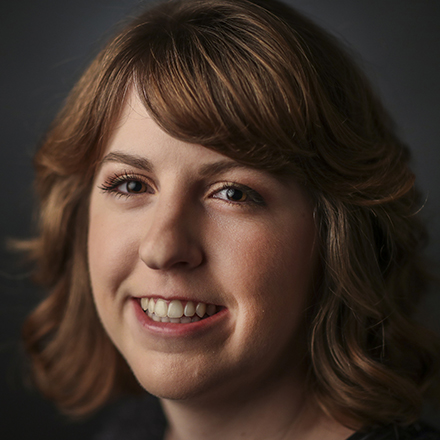 Michelle Corbet
Michelle Corbet covers business for The Daily Memphian. Prior to, she was a reporter at the Memphis Business Journal. A native Memphian and University of Memphis graduate, Michelle covered business in Conway, Arkansas after college. Michelle got her start covering business as an intern at The Commercial Appeal.
---