James Wiseman picks Hardaway and Memphis Tigers
Center James Wiseman committed Tuesday to play college basketball at the University of Memphis – among the biggest recruiting successes in the program's history and a huge accomplishment for first-year coach Penny Hardaway.
Wiseman, who announced his intention on ESPN, is one of the top prospects in the country and becomes the highest-ranked recruit the Tigers have ever landed. NBA mock drafts project Wiseman as a Top 10 NBA pick in the 2020 draft.
Wiseman said after the announcement he will formally sign with the Tigers later.
Most expected the announcement at 11 a.m., but it came later in the broadcast, closer to 11:45 a.m., leaving the city anxiously standing around televisions and laptops waiting for the announcement.
Then Wiseman added more delayed drama.
"After a long, thoughtful consideration, I will be attending the University of ..." and then there was a long pause as Wiseman tried to pull something out of a bag. With the assistance of his mother, he pulled a stuffed unicorn out – and it had a Memphis Tigers logo on it. "... The University of Memphis."
That sent cheers erupting through the East High auditorium. And likely across the city.
Memphis beat out Florida State, Kansas, Kentucky and Vanderbilt for Wiseman, who plays for East High. He picked up other offers from Alabama, Arizona, Clemson, Florida, Indiana, Iowa, Missouri, North Carolina, Oklahoma State, Tennessee and Texas.
Kentucky coach John Calipari made a concerted effort to land Wiseman, coming to Memphis several times to visit the recruit. Wiseman's announcement is a big win for Hardaway in his first year as head coach and his staff.
---
Jonah Jordan: Calipari downplays his recruiting talents after Wiseman commitment to Tigers
---
"It's a program-changing commitment for the University of Memphis," ESPN recruiting analyst Paul Biancardi. "This sets the tone for the future of basketball at Memphis.
"Look, Penny Hardaway was brought in to win these type of recruiting battles. Bring in the elite talent of Memphis. By landing James Wiseman, it sends a major statement to college basketball: If you want to recruit in Memphis, you have to go through the University of Memphis and Penny Hardaway to get there."
True statement made here by ?@BenRobertsHL? decision made day ?@Iam1Cent? Penny became Coach ?@Memphis_MBB ? . Memphis beats UK for top-ranked James Wiseman https://t.co/1yOGAtKQek / de

— Dick Vitale (@DickieV) November 20, 2018
According to 247Sports, Hardaway's Class of 2019 stands at No. 11 in the nation. He could fill up to two more spots.
Hardaway has landed five of the six major prospects who played for his former AAU squad, Team Penny. Forward Chandler Lawson is the only prospect to slip out of Hardaway's grasp.
Memphis will continue recruiting at a high level, and Wiseman's commitment may take it to the next level.
Precious Achiuwa, Matthew Hurt and Trendon Watford are three prospects on Wiseman's radar for possible teammates as the early-signing period comes to a close.
Students at the University of Memphis waiting on James Wiseman's announcement! @LocalMemphis pic.twitter.com/yptzI0nlOI

— Courtney Williams (@local24courtney) November 20, 2018
Asked before the announcement how many people knew his decision, Wiseman replied: "Most likely everybody in the city of Memphis."
??????Best Bud https://t.co/R4e5rsTqud

— Alex ?Alo? Lomax (@iamalo02) November 20, 2018
But afterward, there were indications that the highly recruited center tried to keep it under wraps.
Wiseman and his mother, Donzaleigh Artis, confirmed nobody knew the decision beforehand. Not even Hardaway, who had to find out via ESPN.
Wiseman even went into his room last night, slipped the Memphis band onto the unicorn and put it into a black trash bag.
Not even family was allowed to look. They found out like Hardaway and everyone else.
"He told me I couldn't look so I didn't look," Artis said.
---
Geoff Calkins: James Wiseman picks Memphis over Kentucky and it could be a magical ride
---
The Tigers are adding a big man at just the right time. Forwards Kyvon Davenport and Mike Parks Jr. are playing their final season for Memphis. Forwards Isaiah Maurice and Lance Thomas were the only big men over 6-foot-8 on next season's roster before Wiseman's commitment.
Biancardi said Wiseman is a "surefire one-and-done candidate. He has elite measurables. A 7-6 wingspan and a 9-foot-3½-inch standing reach. He's projected to be a Top Three pick in the 2020 NBA Draft."
James Wiseman, the No. 1 prospect in the Class of 2019, has committed to Memphis. He's the sixth former Team Penny player to commit to the Tigers since Hardaway was hired last March. To date, Hardaway still hasn't missed on any Memphis-area prospect he's offered.

— Gary Parrish (@GaryParrishCBS) November 20, 2018
Wiseman moved to Memphis last year after playing at Ensworth High School in Nashville. He enrolled in East and played for Hardaway one season. He's played for Team Penny two consecutive summers.
Wiseman averaged 15.2 points, 6.6 rebounds and 1.9 blocks per game during the EYBL Circuit this past summer. He shot 50 percent from the field throughout the summer. The top prospect struggled from 3-point range, but has shown the ability to make the long ball.
Former head coach Tubby Smith brought Wiseman in for an unofficial visit, making it the first time the top overall prospect visited the University of Memphis.
Previously, the highest-rated commits were Derrick Rose and Tyreke Evans, both ranked fifth in their respective classes. Center Kendrick Perkins came in at No. 6, although he never enrolled, while forward Adonis Thomas was ranked No. 9 in the class of 2011.
East High School takes on Olive Branch and four-star D.J. Jeffries Tuesday night at the Landers Center. It could be the first time they will be playing each other as Memphis commits.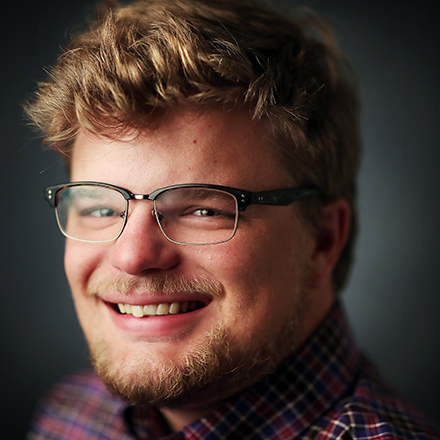 Jonah Jordan
Jonah Jordan was born and raised in Memphis, graduated from the University of Memphis and has covered the Memphis Tigers for three years. When he's not writing, he enjoys golfing and eating barbecue.
---