Health Dept.: The data is determined by behavior
Shelby County Health Department health officer Dr. Bruce Randolph opened Thursday's COVID-19 Joint Task Force briefing by going over numbers. There are 29 new cases, down quite a bit from yesterday. Shelby County tested 1,424 just yesterday.
Sixty-seven percent of confirmed cases have recovered. The health department is still investigating nursing home clusters. Of the 4,034 total cases so far, the agency has identified 6,964 contacts and placed 2,277 people in quarantine.
Randolph encouraged citizens to maintain social distancing.
"Just do the right thing," he said, realizing that all want to return to normal lives. "The reality is that our decision to move from one phase to another is driven by data. But the data is driven by behavior."
"What we do this weekend will have an effect on what we do later," Randolph said, in a push for vigilance over the Memorial Day Weekend with "spring fever."
Randolph said the two days of higher numbers reflected nursing home testing and similar clusters. 
"We expect to see increased numbers with increased testing," he said.
But they are still analyzing the numbers to see if the spike also included Mother's Day breakdown in social distancing. Randolph again said the Memorial Day incubation period will determine whether we can move to Phase 3.
On testing of those without symptoms, Randolph said now that they have the capability to hire more people for contact tracing then the natural thing to do is to expand that and thus identify the asymptomatic.
On antibody testing and its accuracy, Randolph said they are "not really pushing antibody testing. We are trying to get more people field tested -- (polymerase chain reaction)."
He cited false positives (in antibody testing). He said the accuracy is not where we want it to be. He also said some employers think they can have someone in quarantine tested and if negative they can return to work then. They can't do that without permission of the health department and it is a 14-day period.
He recommends if possible for people to gather outside for Memorial Day because of ventilation. He said some may argue they shouldn't wear face coverings. 
"You don't have the right to put other folk at risk," Randolph said.
On masks and face coverings, he said employers are required to make sure employees have masks and coverings while at work. 
"The debate is simply whether we should require patrons or customers," he said. "There is no debate on employees. They are required." 
He also said masks below the nose or chin "doesn't do any good."
As more people can gather under the directive, 6 foot distance becomes more difficult and masks are more a necessity then. 
"It's really a matter of respect," Randolph said. "Why invade another person's space or right to be safe."
Randolph said there is no evidence of virus spread through water. On city pools opening, the concern is gatherings outside of the pool. Randolph said city pools should limit occupancy to 25% of capacity, and still maintain social distancing practices including cleaning the pool area.
"Let's not get crazy about it and careless and think we can get back to doing our normal thing when the virus is still present," Randolph said. "We are trying to make it as low as possible."
The street team for overdoses is this evening from 4-8 p.m. to battle a spike in opioid overdoses recently.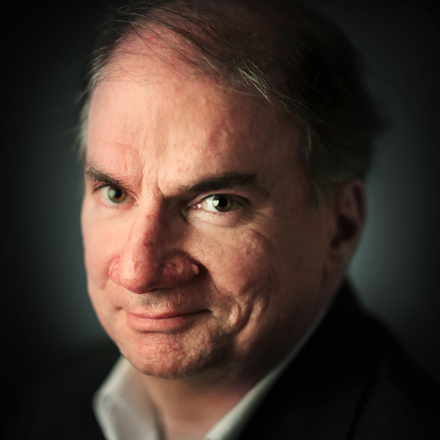 Bill Dries
Bill Dries covers city government and politics. He is a native Memphian and has been a reporter for more than 40 years.
---