Amy Howard's A Makers' Studio combines direct sales and DIY
About 26 years ago, Amy Howard started Amy Howard Collection, a company where she designed and manufactured furniture.
But with changes in the economy caused by the Great Recession, Howard began asking people where they shopped for furniture. Their answer: estate sales, garage sales and tax sales.
So, five years ago, she birthed Amy Howard At Home to assist people in refinishing and rescuing discarded furniture. The company's line of paint, lacquers, finishes, tools and waxes are sold in Ace Hardware stores. The business has a physical address on the corner of Hollywood Street and Broad Avenue.
In October, Howard started yet another venture: A Makers' Studio. Marketed toward, but not limited to, women, A Makers' Studio is a hybrid of direct sales and make-and-take workshops.
Through A Makers' Studio, members, who are called makers, receive mentorship, do-it-yourself advice and product training. The company already has makers from the 48 contiguous states, according to Howard.
When makers enroll in the program, they purchase a $49 supply kit. Upon enrollment they also receive a personalized e-commerce website and well as instructions. There is a monthly administrative cost of $19.95, which covers the site and tools like customer tracking and weekly professional product photos makers can post to their social media accounts. The makers can choose to purchase different and larger supply kits, which are called StudioPaks.
Makers earn commissions on the products they sell, via either in-person gatherings or through their website.
"I created A Makers' Studio to be a line of products that would allow creatives to have gatherings, to be able to have their own website and to do what they do best: that's being creative and that's connecting with other people," Howard said.
Unlike Amy Howard At Home, the premise for A Makers' Studio is not rescuing furniture. But Howard included her Rescue Restore Paint in the A Makers' Studio product line, since Howard is known for that. The A Makers' Studio line also includes a chalk art paste, patented mesh stencils (which are usable on things like mugs, sweaters and tea towels) and gel inks.
"(The product line) is very diverse, but it allows you to create so many different things," Howard said. "A lot of people, they enjoy selling through A Makers' Studio, but they also craft things to sell in their Etsy shops, at craft fairs, all those types of things."
The product line also includes candles. A Makers' Studio currently employs three human-trafficking survivors in making the artisanal candles.
Howard plans to add five more soon.
"The more candles we sell, the more women we'll get," Howard said. "So, we had to start somewhere. My goal is to have another building where we have a whole different line of all different kinds of candles of different sizes and shapes and fragrances."
Proceeds from A Makers' Studio sales benefit Palmer's Home for Children and the Human Trafficking Institute.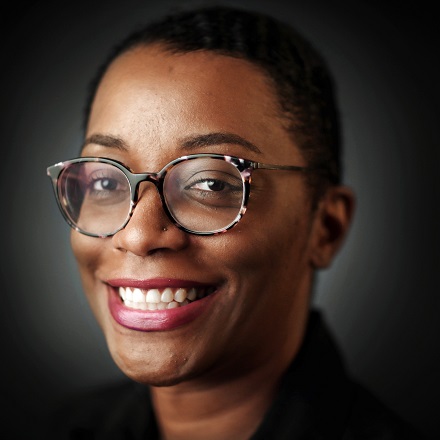 Elle Perry
Elle Perry covers arts and culture and other news for the Daily Memphian. She is a native of Memphis and a two-time graduate of the University of Memphis. Elle previously worked for the Memphis Business Journal and has written for publications including The Memphis Flyer and High Ground News.
---