Memphis Tigers take the AAC West with win over Houston
Memphis (8-4, 5-3 American Athletic Conference) overcame a halftime deficit to clinch the AAC West Division over the Houston Cougars (8-4, 5-3 AAC).
The Kickoff
Memphis and Houston added another classic game to the record books, but it will be Memphis that advances to the American Athletic Conference Championship with a 52-31 win Friday afternoon.
The win gives Memphis the crown and another date in the AAC championship game Dec. 1.
"So very proud of this football team," head coach Mike Norvell said to open his postgame press conference. "The way this team has responded. The way they've grown throughout the year. A lot of adversity. A couple setbacks. At the end of the day, they continued to work."
Relying on its running game, the Tigers took advantage of an injury-riddled Houston defense, primarily star defensive lineman Ed Oliver, who did not play in the second half after apparently aggravating a knee injury.
Major Applewhite says DT Ed Oliver suffered a setback trying to come back from knee injury against SMU and set timetable back 2-3 weeks.

— Joseph Duarte (@Joseph_Duarte) November 23, 2018
The Tigers ran 58 times for 401 yards and six touchdowns. Memphis set a single-season rushing record for most rushing yards in a season.
While Tigers quarterback Brady White struggled early, including throwing a pair of interceptions deep in Houston territory, the offense spent the afternoon grinding out yards. Darrell Henderson rushed for 178 yards and a pair of touchdowns, while Patrick Taylor added 128 yards and two more scores.
Henderson's 178 yards gave him 1,699 yards on the year – an AAC single-season record. His 60-yard touchdown in the fourth quarter gave the 2018 Tigers the single-season rushing record. Their 3,311 yards on the ground topped the 2015 Tigers' 3,215 rushing yards. 
Tony Pollard had another 83 yards and one of six Memphis touchdowns on the day.
"Tony's done a great job throughout the year," Norvell said. "Sometimes statistics don't always tell the story. Tony's been a huge feature for what we've been doing. Today the ball came to him a little bit more."
Sixth-year senior Sam Craft scored the other on a 28-yard run in the third quarter.
Despite the two first-half interceptions, White finished the day 21 of 33 for 209 yards and a touchdown to tight end Joey Magnifico.
---
Geoff Calkins: Memphis Tigers win the West – by being who they are
---
Much like the win over SMU, Tiger fans saw the best and worst of White. He drew Houston offside four times but made some questionable decisions that cost the Memphis offense.
White didn't throw a pass in the fourth quarter. The Tigers struck gold with their heavy package, which includes two tight ends and a fullback. The Houston defense could not stop it as the Tigers scored three touchdowns after switching to that alignment. 
"At the end of the game, to be able to get into 22 personnel, and spend the entire fourth quarter in it and pound the ball, that's a joy for a coach," Norvell said.
BACK-TO-BACK!

The Memphis Tigers are the West Division Champions and are headed to Orlando for the @American_Conf Championship!#GoTigersGo pic.twitter.com/kK2I5SjmLj

— Memphis Football (@MemphisFB) November 23, 2018
The Memphis defense forced eight drives of four or less plays and kept the explosive plays to a minimum. Memphis forced the Cougars to drive the length of the field to score. Houston's 31 points tied a season low.
Houston freshman quarterback Clayton Tune – subbing for starter D'Eriq King who suffered a season-ending knee injury last week – showed some promise with his 256 yards and three touchdowns. When the Tigers got pressure on Tune, they were able to rattle the freshman some. The Memphis secondary broke up nine passes, but dropped several potential interceptions.
Cornerback TJ Carter forced the Tigers only turnover of the day with a pick in the end zone on the Cougars last drive of the game. The Memphis secondary also added nine pass breakups. 
"It felt good because we had like four opportunities to take interceptions away," cornerback Tito Windham said. "When TJ took advantage of that it felt good."
Linebacker Jackson Dillon did not appear in the first half of the game. SMU head coach Sonny Dykes had strong words for Dillon earlier in the week. Norvell offered a "no comment" when asked about the situation. 
You can check the box score from the game here.
This Feels Different
The Tigers have won back-to-back West Division championships for the first time since conference championship was started.
Winning four straight games, including two over SMU and Houston, made this one feel different for head coach Mike Norvell. The 13 seniors playing their final home game is the smallest group Norvell has ever been around.
Many counted the Tigers out after disappointing losses to Navy and Tulane. Even more crossed them off after blowing a double-digit first-half lead to UCF and being blown out on the road against Missouri. Running back Patrick Taylor called this season a "test of faith" after the game.
"We're very excited because early in the season a lot of people counted us out," Pollard said, "and thought we didn't have a chance. Just pushed us over to the side. We knew we were all we had. We had to just keep fighting."
Norvell and the Tigers have searched for consistent leadership the entire season. They found it in time for the most important stretch of Norvell's head coaching career. The third-year head coach believes his team responding to adversity is what makes this special.
"As we sit there and look at what occurred, we had to have leaders emerge," Norvell said. "It's the smallest group of seniors I've ever been around. So to see them go through that process. That's what makes it special.
"There were plenty of people who were counting us out. Plenty of questions about the culture and the direction of what we're doing. We never got focused on the outside. We just totally focused on the inside. We continued to grow, continued to build."
Independence Bowl?
Representatives from the Independence Bowl attended Friday's game in Liberty Bowl Memorial Stadium. The bowl game is held in Shreveport, Louisiana. They hosted Southern Mississippi and Florida State last season – the Seminoles won 42-13.
The American Athletic Conference isn't one of the main conference tie-ins for the Independence Bowl. They have tie-ins with the ACC, SEC and C-USA. If one of those can't fill the obligations, they can select an AAC team.
The Tigers have been bowl eligible for five straight seasons. The have lost three in a row – the last win coming over BYU in 2014's Miami Beach Bowl.
Anthony Miller Joining In
Former Memphis Tiger Anthony Miller joined in on the festivities after the game. The Chicago Bears, Miller's current team, beat the Detroit Lions 23-16 on Thanksgiving.
GANG???? https://t.co/gTvr0jne0B

— Anthony Miller (@AnthonyMiller_3) November 23, 2018
The Tigers leading all-time receiver has returned to Memphis several times since being drafted. He played at Christian Brothers High School and is from the area.
Uniform Combination
Memphis rolled with their all-black uniforms in the win over the Cougars. It's the first time all season they have worn the combination. Also the only the second time the Tigers have worn their black tops all season.
Damonte Coxie testing the ankle out. pic.twitter.com/qLVRYobk6T

— Jonah Jordan (@_JonahJordan) November 23, 2018
Houston countered with their all-white-and-red look. That included white helmets with a red cougar on both sides.
Houston's uniforms are pretty sick pic.twitter.com/LWbmwObbqt

— Jonah Jordan (@_JonahJordan) November 23, 2018
Tigers Uniform Counter
Game 1: Blue tops, blue pants, 901 helmets
Game 2: White tops and Gray pants
Game 3: Gray and blue with MSU helmet
Game 4: Blue tops and gray pants
Game 5: White and Gray
Game 6: Blue tops, Gray pants and blue helmets
Game 7: Blue tops, white pants and blue and white helmets.
Game 8: White tops, white pants and white helmets
Game 9: White tops, blue pants and blue helmets with white Tigers decal
Game 10: Black tops, gray pants and gray helmets with blue strips.
Game 11: Gray and blue tops, gray pants and blue helmets
Game 12: Black and blue tops, black pants and gray helmets with white stripes
What's Next
Memphis goes to Orlando next weekend to play UCF for the fourth time in two seasons. The Tigers are 0-3 against the Knights in their last few matchups.
Norvell planned to leave the Tigers' win over Houston and watch the UCF-USF matchup. He's learned from last year's AAC Championship matchup.
"Going on the road there's going to be the swings," Norvell said. "If you think back to that game, there were some mistakes we made late. Everybody with the right intentions, but we operated a bit outside the system. That showed up at points this year. But that's what we have to grow from. We have to go play our game."
Knights quarterback McKenzie Milton went down with a gruesome leg injury with 11 minutes left in the second quarter against South Florida on Friday. UCF led 7-0 at the time. They have clinched the division and were 10-0 before the USF game.
Notes
Tony Pollard was targeted a season-high 11 times by quarterback Brady White. As were his 116 receiving yards.
Wide receiver Damonte Coxie's 23 receiving yards were a season-low. He was injured last week against SMU.
Houston quarterback Clayton Tune threw 43 times meaning three of the Tigers last four opponents have passed over 40 times.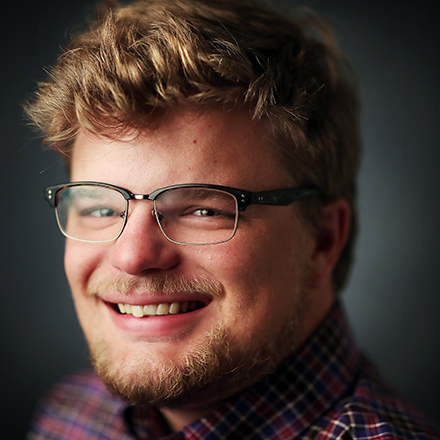 Jonah Jordan
Jonah Jordan was born and raised in Memphis, graduated from the University of Memphis and has covered the Memphis Tigers for three years. When he's not writing, he enjoys golfing and eating barbecue.
---