Rallings, mayor respond to protests with curfew, Guard
Mayor Jim Strickland and Memphis Police Director Michael Rallings held a special press conference Monday, June 1, to address recent protests.
"Thank you to the protesters, those protesters conducting themselves in a peaceful and powerful manner," Strickland says at the beginning. "I know that you are hurting and that you are angry and that you want change. I'm with you on that.
"We must do better," he added. He said he's talked with faith community, elected officials and community and activist leaders.
"Moving forward I want you to know that I hear you. The Memphis Police Department hears you. And the city of Memphis hears you. And we support your right to peaceful protest." Strickland said.
Despite strides in minority business and police relations with community, "I know we have work to do."
"Our officers were on high alert based on what was happening here locally and other cities around the country." He announced at 10 p.m. to 6 a.m. curfew for "as long as necessary."
Exceptions are essential workers and those experiencing a medical emergency, the mayor said. 
He added that there are two groups of protesters, and the majority "truly believe in their message and want to get it across in a peaceful, powerful and respectful way." But "the second group wants chaos and destruction. ... We cannot let the second group steal the message to end systematic racism." 
Police Director Rallings said, "Last night we saw things take a turn for the worst." He added that acts of vandalism and assaults on police officers "cannot be tolerated." He mentioned the 2016 bridge protest and said he respects right to protest, but it must be done lawfully.
"We have to find common ground. What is the next chapter? We are all in this together. We are all Memphis," he said, adding that the situation requires a "local solution."
Ralling said, "Memphis has a rich history but unfortunately we have some very dark moments in history. We will not deny your right to protest," but said he won't allow people to "exploit these events" and 10 businesses have been vandalized.
He said there have been 44 arrests since first protest Wednesday, and cars have been vandalized. "Folks, this is not the place we want to be at," Rallings said.
Calling it "new territory," Rallings said the Tennessee National Guard will be in Memphis this evening.
Asked whether the city called on the National Guard to be in Memphis, Rallings said the decision was made after a conversation with state leaders following property damage incidents in Nashville.
At first, they were put on standby for Memphis, but a decision was made to have them on Memphis streets.
They will leave when the police can ensure there will be safety, Rallings said. 
Rallings said he watched Sunday night's events with clergy and asked them for options, and the ministers responded with silence. "If the police move in to make arrest and individuals do not obey, then arrest is never going to be pretty."
Rallings said MPD is department working to be better on cultural sensitivity and diversity and de-escalation. "We already do those things."
"If you want to be the change, then join us," he said, in a recruiting pitch for the department. He said he's also willing to meet with those concerned.
Rallings said one officer shot at on Beale Street, and another officer was shot at on Elvis Presley Boulevard. "These incidents are not acceptable," he said. And said violent crime has continued outside of protests.
He said the windows to the Criminal Justice Center and City Hall have been boarded "as precautions."
 In regard to reports that one of the officers said "white lives matter" to protesters, Rallings says he's watched videos of various incidents. He says he's also noticed "500 cell phones."
"It is unreasonable to think that every single action by the officer is going to be pleasing in everyone's sight." But added, "When an officer is trying to clear the street ... individuals who clear the street, you will never see a vile incident." 
Rallings says police reviewing all policies including use of force. He said no current policies permit putting a knee on the neck of those detained and if medical assistance is requested, it must be called in. Also says he encourages officers to intervene if they sees other officers violating policies. Rallings added that he taught deadly force policy for a decade at the academy. He said Memphis officers use force in 2% of arrests.
"It is just wrong," he said of the George Floyd arrest by Minneapolis police.
Strickland said, "I am going to listen. The people out there want us to do something different and be better." He said he wants Memphians to speak up and "I'm going to listen more than I am going to talk."
On a tipping point for imposing curfew, Strickland says it was conference call with other mayors who said felt it was needed once property damage or violent act. "We saw that last night."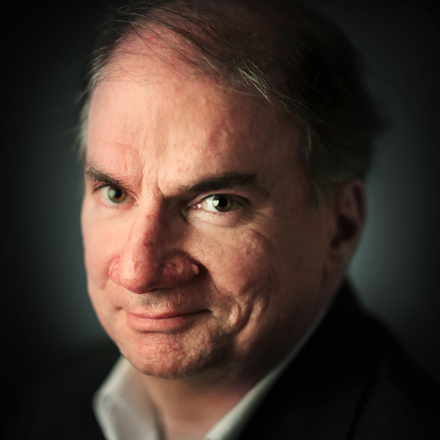 Bill Dries
Bill Dries covers city government and politics. He is a native Memphian and has been a reporter for more than 40 years.
---