Wiseacre to double jobs, expand distribution with Downtown brewery
A new, larger Wiseacre brewery Downtown would enable the Memphis company to double its full-time employment and expand distribution of its craft beer initially into all of Alabama as well as Georgia and the Florida Panhandle. "We're in seven states full-time,'' co-founder Kellan Bartosch said Friday of Wiseacre Brewing Co.'s current footprint. "And we've had conversations with markets all over.''
Bartosch spoke to The Daily Memphian two days after public documents revealed the brewing company plans to go Downtown with a second, 43,000-square-foot brewery and taproom.
That's more than triple the 12,000-square-foot brewery Wiseacre opened on Broad Avenue five years ago.
Addition without subtraction
What seems good for Downtown will not be bad for the Broad Avenue commercial district, Bartosch said.
Instead of closing the metal building that Wiseacre renovated at 2783 Broad, the brewery will start focusing on producing specialty beers there.
The fast-growing company does not now have the capacity to do much more than meet the demand for its most popular, commercially successful beers like Tiny Bomb.
Now, specialty beers comprise less than 1 percent of Wiseacre production. "We'll be able to triple the output of what we call specialty beer'' when the Downtown brewery is built on what is now a vacant lot at B.B. King and Butler, he said. That's about two blocks east of the National Civil Rights Museum.
Wiseacre also will keep open the Broad Avenue taproom.
New brewery's look & feel
LRK Architects will design the new brewery. The project is still a work in progress, Bartosch said.
Wiseacre is mostly a production facility, not a bar or pub, he indicated. "Most of the building will be for that,'' he said of brewing. The taproom accounts for only about 3 percent of sales volume.
Wiseacre has nearly the entire, mostly vacant block bounded by B.B. King, Vance, Able and Butler, but the building will be sited at the southwest corner at B.B. King and Butler.
"The one thing I could say for sure, in terms of the feel of it, it will be a brand new building,'' Bartosch said. "There won't be any character that might come with something that's been around for a long time.''
Which is one reason why art – both as part of the building and in and around it – will be a big part of the Downtown project.
"We're excited about it,'' he said. "It will be art-focused for sure. I think it will be a beautiful building but because it's brand new it will feel new. We want to make sure the art is there to make it weird and to soften it up as well.''
Public incentive
The Downtown plans became public Wednesday when the latest applications to the Board of Adjustment were released. Kellan and his brother, co-founder Davin Bartosch, need a zoning exception because the brewery will have too much production to qualify as a micro-brewery, which is allowed at the location.
The exposure surprised them; they thought the project would be revealed with their future application to the Downtown Memphis Commission for a payment-in-lieu-of-taxes (PILOT) incentive.
The tax break will be "crucial'' for the project to work financially, Bartosch indicated.
Production
The Broad Avenue brewery produces about 20,000 barrels of beer a year, up from less than 1,000 barrels the first year in 2013.
 The Downtown facility will initially make 40,000 gallons, but with the phased-in addition of equipment, can eventually produce 100,000 barrels yearly, Bartosch said.
Now, Wiseacre employs 20 people full-time and up to 50 people counting part-time workers. Once the new brewery opens, the company will employ 40 people full-time and about 70 total.
'Last album'
An investment from the local Kemmons Wilson Companies is providing funding for the Downtown brewery. Kemmons Wilson Companies is the same investor that is supporting the expansion of restaurants to be opened by another Memphis-made company, Central BBQ.
But unlike Central BBQ, Wiseacre does not plan to expand its retail – taproom – footprint beyond the Downtown brewery.
"What we really know how to do is make incredible beer,'' Bartosch said. "We don't intend to open multiple retail locations.
"I told somebody (the Downtown brewery) is our second album and hope this is our last album. We hope to grow in this facility for a while.''
Growing in place
Memphis remains Wiseacre's No. 1 market for sales.
But the company does not have to rely solely on expanding its distribution footprint for continued strong growth.
Portland, Oregon, leads the nation in the percentage of craft beer as a portion of total beer sales, about 50 percent, Bartosch said.
In Memphis, craft beer sales account for only about 10 percent of beer sales.
"That maturation of the market matters a lot,'' Bartosch said.
All the new and announced development projects in Memphis give Wiseacre even more reason for optimism. "Memphis is having a really good couple of years. As a citizen I get super-excited about Union Row or One Beale,'' Bartosch said of large, mixed-use developments announced for Downtown.
"All these things are making Memphis a bigger and better city. As a business owner who makes perishable products, the more the city develops the better for us."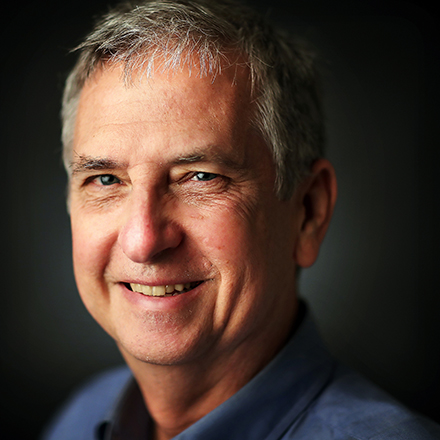 Tom Bailey
Tom Bailey covers business news for The Daily Memphian. A Tupelo, Mississippi, native, he graduated from Mississippi State University. He's worked in journalism for 40 years and has lived in Midtown for 36 years.
---