Grizzlies Game Day: Three reasons to be concerned about the Grizz
And one very big, very young reason to be excited
For most NBA teams, individual game outcomes shouldn't be surprising, and despite their unexpected appearance atop the Western Conference standings a few days ago, the Grizzlies are one of those teams.
If you're the Golden State Warriors with an active Steph Curry, playing at home against Cleveland or Atlanta, you should expect to win that game. And if you're Cleveland or Atlanta in the same situation, you should expect to lose. But for most teams in the vast middle, individual stops along an 82-game gauntlet yield little in truly expected outcomes.
The Grizzlies lost at home by five points to a then 6-14 New York Knicks on Monday night. That's pretty bad, but playoff contenders New Orleans and Boston (in Boston) had just lost to the same Knicks team with an even worse record. Losing in overtime on the road to a Clippers team currently (if temporarily) leading the West was more missed opportunity than portent. Or was it?
Here are three reasons to be concerned that the Grizzlies' recent downturn might be more than a little dip along the road:
The Conley/Gasol workload
As I wrote on Monday night, the most significant common link between the Grizzlies' two recent losses is the team's dependence, particularly in crunch-time, on Mike Conley.
Against the Clippers, with Conley fouling out, they didn't have him. Against the Knicks, with Conley exhausted late, he didn't have it. In both cases, the team flailed in attempting to execute late without peak Conley to rely on.
Over the past five seasons, the Grizzlies have averaged more than 30 games without both Conley and Marc Gasol on the floor. This season they are on pace to play 0 (ZERO) games without their two best players on the floor. It's hard to imagine that can last.
And, so far, Conley and Gasol aren't just playing every game, but playing a lot. The duo's combined minutes per game so far this season would be the highest since 2012-2013.
Conley's at 33.5 minutes a game, his own highest since 2013-2014, but that number has been trending up, at 36 minutes per game over his past 10 games.
And unlike Gasol, Conley's playing these heavier minutes with a heavier than normal workload, his current usage rate (the percentage of a team's possessions a player uses while on the floor) a career high.
There are about 20 players in the NBA this season who have matched or exceeded Conley both in minutes per game and offensive usage, and the list is about what you would expect: the elite of the elite (Anthony Davis, LeBron James, Kawhi Leonard, Steph Curry, Kevin Durant, Giannis Antetokounmpo, James Harden, Joel Embiid ) and the next tier down among lead ballhandlers and go-to scorers (Damian Lillard, Kyrie Irving, Russell Westbrook, John Wall, Klay Thompson, DeMar DeRozan, Blake Griffin, Devin Booker, Kemba Walker).
Conley probably deserves a spot in that second group. When I asked head coach J.B. Bickerstaff about potential over-reliance on Conley, that's essentially what he said:
"I think that's the league. Your two best players, or whoever your best players are, down the stretch you put the ball in their hands and give them opportunities to make plays."
He's right, and Conley has repeatedly proven to be worthy of that responsibility. But all of these other players carrying a similar offensive workload are either younger or bigger than Conley, and most of them are both.
Since shaking off the rust from the beginning of the season, Conley has been as good as ever, but he also hasn't topped 70 games played since 2013-2014. The Grizzlies need Conley for the long haul, whether that's 48 minutes or 82 games. They also need to be able to get by without him …
The perimeter supporting cast
Conley and Gasol's good health is a key to the Grizzlies' great start that may or may not hold up. One that already hasn't, predictably, is some out-of-character shooting/scoring exploits from veteran perimeter role players Shelvin Mack and Garrett Temple.
Mack started hot but has shot only 5-20 from the floor (2-8 from three) over his past four games. That's a slump, but there's no particular reason not to assume he'll settle into his career norms (middling 43/33 shooting percentages on middling volume/usage).
Temple hit the 15-point mark three times in the season's first six games and has done so only once in the 13 games since. He's also drifting back to his modest career norms (41/36 shooting on low usage).
Temple remains valuable as a quality individual and team defender who can stretch the floor as a spot-up shooter, but when it comes to creating offense as games tighten, he hasn't and won't be much of a consistent safety valve.
The Grizzlies signed Kyle Anderson with the idea that he could play a higher usage role outside of San Antonio, but while Anderson is playing more minutes and showing enormous defensive value, his usage is actually down. The Grizzlies haven't quite figured out a way to make productive, consistent use of Anderson's ball-handling and passing. He defends and boards, but the offensive playmaking comes only in flashes so far.
For these reasons and others, there was an opportunity, as I wrote in the preseason, for Chandler Parsons or MarShon Brooks to become a closing-lineup fixture on a team that was going to be starved for secondary perimeter scoring/shot-creation. A Parsons rebirth proved a pipe-dream. Brooks has proven too unsteady for his shot-making to overcome his defensive limitations and offensive tunnel vision. The Grizzlies harbored hopes that Brooks would be the team's sixth-man, the primary bucket-getter off the bench, and while he's been a useful player, he's not quite that. Wayne Selden has some similar abilities, but similar inconsistencies, and has struggled badly with his recent opportunity.
Is there any hope for internal improvement? Jevon Carter looms in Southaven, where he's been productive for the Memphis Hustle. But even the most optimistic projections for Carter didn't hinge on him being a late-game NBA operator quite yet. The road is wide open for Dillon Brooks to climb back up the team's pecking order, but he'll be out another month, at least.
It seems likely free agent center Joakim Noah will sign soon to add depth behind Gasol. If there were a comparable perimeter talent sitting on a couch somewhere waiting for an offer, the Grizzlies would have already extended one.
The Grizzlies could eventually find themselves as a trade-market buyer looking for a perimeter boost, but probably not anytime soon. For now, I'd expect the Grizzlies to get by with what they have and bide time until Dillon Brooks' return.
Defense-into-offense regression
Through the win-of-the-year in Milwaukee, the Grizzlies were averaging more than 22 points per game off of turnovers. They haven't hit the 20-point mark in the six games since, averaging less than half of that over the previous three games.
Slice it another way: The Grizzlies were leading the NBA for much of the season in opponent turnover percentage, with opponents turning the ball over on more than 18 percent of possessions, but the Grizzlies' four worst performances of the season in this area have come in the past four games.
That opponent turnover percentage was always due to come down, and part of the recent struggle has been about the competition: The Spurs and Clippers are among the league's five most sure-handed teams on the season.
If the Grizzlies remain reasonably healthy, they should be able to remain a Top 10 defense. (They're third right now.) The personnel fits that level of production and Jaren Jackson Jr. is only growing as an emerging elite defender. But the Grizzlies have needed their defense to generate the kind of easy offense they can rarely find in the halfcourt. Even if they settle into good-not-great territory at forcing turnovers and scoring off of them, it will have a big impact on a team that even in the best of times is likely to play a lot of close games.
Grizzlies Game Day
The Grizzlies host the Toronto Raptors on Tuesday night at FedExForum. Three thoughts on the game:
Meet the Raptors: At 17-4, Toronto has been the best team in the NBA this season, third in offense, seventh in defense, and first in the standings. They'll bring a five-game winning streak into Memphis, with four of those wins by double digits. Kawhi Leonard, Kyle Lowry, and Serge Ibaka are the stars, but the Raptors are deep. Keep an eye on sleeper forward Pascal Siakam, one of the NBA's under-the-radar breakout players this season.
A Blessing of Unicorns: Back when I was touting Jaren Jackson Jr. as a draft prospect to a mostly skeptical Grizzlies' fan base, Raptors forward Serge Ibaka was one of the more frequent comps. Sure, Jackson reminded me an awful lot of a young Kevin Garnett, but that was a bit too much. A floor-stretching, rim-protecting big man who was a Defensive Player of the Year candidate in his prime and who has been a top three/four player on more than one serious contender? That's not a bad comp, and a thoroughly reasonable one.
Ibaka's had a bit of a bounce-back season for the Raptors. His current 16.7 scoring average so far would be a career high and his rebounding and shooting percentage are both his best in years. Pretty good for a 10-year vet.
Jackson isn't better than Ibaka right now, and likely won't be better on Tuesday night (though he might). But only 19 games into his age-19 NBA season, Jackson's been so good that even a career arc as high as Ibaka's might now be a disappointment. We'll be slicing Jackson's production and gawking at the results all season. Here's this week's model. Jackson's currently averaging 2.2 blocks, 1.1 steals, and 0.8 made threes a game. Who has hit all of those marks on a season? It's only been done three times by two players. Anthony Davis did it at ages 24 and 25. Andrei Kirilenko did it at 22. Jackson is 19.
Spurs practice goes public: Garrett Temple has been the Grizzlies' primary wing stopper this season, but here's betting Kyle Anderson gets the lead assignment in this one. It won't be the first time Anderson has guarded Kawhi Leonard, but it will be the first time anyone not privy to San Antonio Spurs practices has seen it. Leonard is averaging 25 points per game for Toronto and is back among the league's MVP-contending class. This will be his first FedExForum appearance since eliminating the Grizzlies from the playoffs in the spring of 2017. But as a multi-year teammate, perhaps Anderson's practice-court familiarity will be helpful.
The Deets: The Grizzlies host the Raptors at 7 p.m. Tuesday at FedExForum. TV: Fox Sports Southeast. Radio: 92.9 FM ESPN.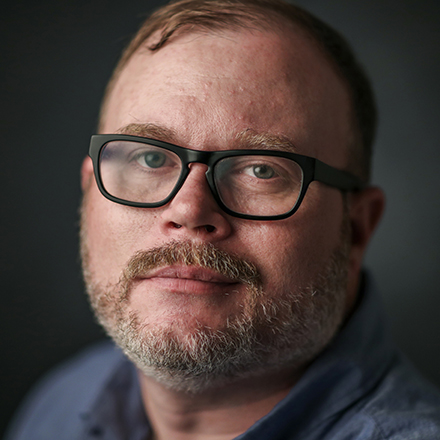 Chris Herrington
Chris Herrington covers the Memphis Grizzlies and writes about Memphis culture, food, and civic life. He lives in the Vollentine-Evergreen neighborhood of Midtown with his wife, two kids, and two dogs.
---