Election 2020
Elections
Democratic candidates try to separate themselves in District 90 House race
Editor's note: This is part of a series of articles about all the races on the ballot as the July 17-Aug. 1 early voting period for the Aug. 6 election begins.
With veteran state Rep. John DeBerry removed from the Democratic ballot, three candidates are trying to distance themselves from each other for the District 90 House seat as early voting begins for the Aug. 6 primary.
Hair salon owner Anya Parker, Southwest Community College instructor Catrina Smith and human resources director Torrey Harris hope are each looking for an edge.
---
---
The winner of the Democratic primary will face DeBerry, now an independent candidate, in the November general election. No Republican candidate qualified for the district race.
Parker, a single mother of three, is making education in the COVID-19 age her top issue on the campaign trail.
"I'm flabbergasted at everything that's happening, and no one knows anything. We're planning as we go," she said.
Shelby County Schools officials are giving parents the option to keep their children at home for virtual education or to send them to classrooms starting in late August. The deadline to decide was July 18.
But Superintendent Joris Ray recently put the public on notice the school district will not open buildings for in-person classes if COVID-19 cases and hospitalizations continue to surge. Instead, the district would opt for online learning.
Parker isn't certain which direction would be best because even though safety is a primary concern, she says parents still have to work.
"I have to make the choice, educate my children and not eat or go to work and be able to provide. So a lot of folks in this instance are faced with that reality," she said.
A salon owner for 11 years, Parker has a history of sorts in politics. Her grandmother was the first African American city council member in Greenville, Mississippi. But Parker didn't get into politics until 2018 when Republican legislators tried to remove safety regulations for beauty and barber professionals.
She went to the State Capitol and, with the support of Memphis lawmakers and small business owners, helped stop the legislation.
"After that, I had an enlightenment, and literally my life has not been the same since then. I'm just all things policy," Parker said.
She wants to attack criminal justice, prison recidivism and health care as well. Her website notes she believes the minimum wage should be raised to $15 an hour in Tennessee, and that better access to health care and more funding for education are needed to keep Tennessee from being at the bottom of national rankings.
She contends she can separate herself from the other two candidates by the fact she is "not a career politician," while the others have both sought office previously.
Parker raised more than $11,600 in the latest reporting period and spent $4,300 on her campaign, leaving her with $8,150 for the stretch run.
Running against DeBerry
Harris ran against the 26-year legislative veteran DeBerry in 2018 and lost by about 11 percentage points.
But DeBerry was ousted from the Democratic ticket in early April by the Tennessee Democratic Executive Committee for his stances in favor of Republican legislation on vouchers and anti-abortion laws, as well as for backing former Republican House Speaker Beth Harwell and receiving money from donors that typically give to Republican causes and candidates.
He is running as an independent after the Legislature passed a bill in June allowing him to qualify for the November general election.
With that in mind, Harris says his campaign's main message is "finally being able to get representation that will listen, empower and serve the district completely, not just some but all."
"For too long, we've been unheard, and so right now it's our passion and our goal to make sure we get the message out about elections, about voting, about wearing your mask, about everything possible that's going on in our district so people will know they have representation come this election that they can actually trust, with integrity, who will listen, empower and serve them to the best of my ability," Harris said.
A human resources director with Shelby County government, Harris said he is the most active of the three candidates, helping organize Black Lives Matter protests and advocating for youth and LGBTQ rights. He wants to lead the fight for "equality and justice" for the LGBTQ community.
In addition, Harris wants to protect funding for Planned Parenthood, CHOICE and SisterReach to make sure women have access to affordable birth control, timely abortions and safe births and cancer screenings. DeBerry voted to ban abortions in Tennessee through legislation caught up in a lawsuit after Gov. Bill Lee signed it into law.
He noted District 90 near downtown Memphis is considered the "entrepreneurs district" and says he wants to continue to support business start-ups. At the same time, he wants to help ex-felons and young people who get into trouble with law enforcement make a transition back into the workforce.
On his website, he says he does not favor the state's voucher program, which would allow qualifying students in Shelby County and Metro Nashville school district to use public funds to enroll in private schools.
"We must not take away money from our public schools to give away to private schools," he said. "We must stand together to empower our educators, hold accountable our administrators, support our parents and do all we can to get more funding for our public schools so that our children can receive the help and development they deserve."
He points out DeBerry voted in favor of the voucher legislation.
Harris has not filed a report for the second quarter electronically with the Registry of Election Finance. He started the first quarter with more than $3,000 in his account and raised $6,825. He spent $3,380 in the first quarter and had a balance of $7,098.
Harris holds the endorsement of the AFL-CIO Labor Council.
Support for higher education
Smith said on Facebook her interest in helping students achieve academic success took her from high school English teacher to college writing instructor and now to House candidate.
If elected, Smith says on her website she will "work diligently to overcome the devastating impact that COVID-19 has made on families and the local business communities."
She said she will defend public education, demand help for small business, work for good-paying jobs, back women's rights and fight for union rights. In addition, she would pursue federal funds to improve public transportation, one of several steps toward reducing neighborhood crime and revitalizing the city of Memphis.
She touts the endorsement of Judge Greg Mathis, a retired District Court judge from Michigan who stars in an Emmy Award-winning reality courtroom show.
In addition, she has the endorsement of Tennessee Education Association and claims support of the Teamsters and the American Federation of State, County and Municipal Employees.
TEA Fund for Children & Public Education chose Smith because she is "sound" on its issues and came from a family of educators.
"Our process is to find a candidate who is 100% on our issues and has the best chance to win. That turned out to be Catrina Smith and we are working hard to see her prevail in the primary," said Jim Wrye, assistant executive director of the TEA.
In addition, Smith said she will "work within the business community to take advantage of the new state law allowing adults to go college or vocational schools free."
She would partner with law enforcement to reduce crime, advocate for expungement of non-violent felony records, champion against blight and abandoned properties across the country and secure businesses and investments in District 90.
"Integrity and honesty in all interactions and treating constituents in the highest regard" are her best traits, according to her election web site.
Smith raised more than $12,000 in the latest reporting period, including $2,000 from the Tennessee Education Association Fund for Children and Public Education and $3,000 from Teamsters Local 667. She spent $9,700 on the campaign and had $2,300 in her campaign account as of July 8.
The Daily Memphian was unable to interview Smith for comment on the election campaign.
Other Democratic primary races
Dominique Primer, founder and owner of SWIM Academy Memphis and head coach of the Stingray Swim Team, is challenging veteran state Rep. Joe Towns for the House District 84 seat.
Dominique Frost, owner of consulting firm D. Frost & Company, and Zipporah Robinson, education assistant at Grizzlies Preparatory Charter School, are squaring off against longtime state Rep. Barbara Cooper in District 87.
Allan Creasy, Clifford Stockton, Gabby Salinas and Ruby Powell-Dennis are vying for the Democratic nomination in District 97. The winner will face either John Gillespie or Brandon Weise, Republicans running to take the seat of Republican state Rep. Jim Coley, who is not running again for health reasons.
Editor's Note: The Daily Memphian is making our election coverage accessible to all readers — no subscription needed. Our journalists work around the clock to provide you with the extensive coverage you need; if you can subscribe, please do.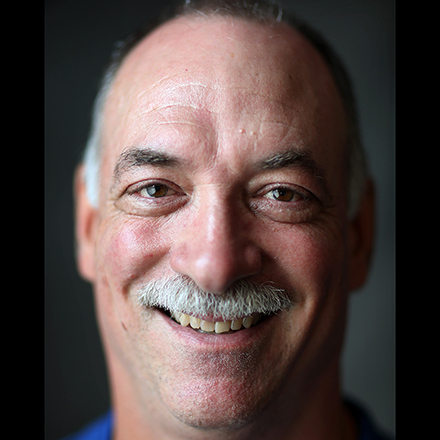 Sam Stockard
Sam Stockard is a Nashville-based reporter with more than 30 years of journalism experience as a writer, editor and columnist covering the state Legislature and Tennessee politics for The Daily Memphian.
---