Bellefonte backers make MLGW switch to MISO a priority
The development company with a plan to supply Memphis Light, Gas and Water Division with electrical power from the Bellefonte Nuclear Plant has put that plan on the back burner.
Nuclear Development LLC is now pushing the idea of MLGW ending its 84-year relationship with the Tennessee Valley Authority in the next five years to buy electrical power from MISO, the Midcontinent Independent System Operator.
"Unfortunately, as this discussion has gone on, the perception has gotten disconnected from reality a bit," said Bill McCollum, the CEO of Nuclear Development LLC and former chief operating officer of TVA.
Nuclear Development is owned by Tennessee developer Franklin Haney, who bought Bellefonte – a never-opened nuclear plant in northeast Alabama – at a TVA auction two years ago for $111 million.
MISO is regulated by the Federal Energy Regulatory Commission and operates a 15-state power grid, much larger than TVA's system. The nonprofit power transmission organization – which has hubs in several Midwestern and Southern cities, including Little Rock – matches up utilities with transmission owners selling power on a day-ahead basis. The company establishes a market clearing price.
"They are really two separate things. Bellefonte represents an opportunity where we had offered to MLGW a fixed-price contract over a long period of time," McCollum said. "But because of the sole-source contract arrangement that Memphis has with TVA, the only way you could sign a contract with somebody like Bellefonte or anybody for electricity … other than TVA is you have to leave TVA."
Nuclear Development is seeking $5 billion in loans from the U.S. Department of Energy to get the mothballed plant up and running. When McCollum spoke during Memphis City Council committee sessions in October, he specifically was seeking a new letter of intent between his company and MLGW to show the federal energy regulators. That letter of intent would replace one MLGW signed earlier this year.
Haney's path to financing the purchase of Bellefonte and making it operational included a conversation with President Donald Trump earlier this year at Trump's Mar-A-Lago resort in Palm Beach, Florida. The conversation led to Haney hiring Trump's attorney, Michael Cohen, for $200,000.
Haney fired Cohen in the spring as a federal investigation into his work for Trump began. Cohen later pleaded guilty to eight counts of campaign finance law violations as well as tax and bank fraud.
Haney told the Institute for Public Service Reporting at the University of Memphis in a story published by The Daily Memphian that he hired Cohen to pursue possible investors in the Bellefonte plant from Qatar, denying that it was any kind of attempt to influence or seek favors from Trump.
---
Marc Perrusquia: Power Broker: Inside a long-shot plan to buy a never-opened nuclear plant and sell its power to a single customer: MLGW
---
MLGW president and CEO J.T. Young has said his staff is still weighing the concept of departing from TVA.
"MLGW is awaiting the results of a study on various possible energy sources. Upon receiving that study, scheduled for sometime in December, staff and I will assess those results," Young said by email Wednesday in response to questions from The Daily Memphian. "The approval process to change providers of electricity is the same regardless of who that alternate provider would be."
Meanwhile, TVA president Bill Johnson extended the Nov. 11 deadline to close on the Bellefonte property until Friday, Nov. 30.
"We're prepared to move forward to close it," McCollum said Tuesday when asked about the deadline. "We're prepared to move on it in the week with the closing process."
Meeting city leaders
McCollum and other Nuclear Development leaders were to meet with Memphis Mayor Jim Strickland Wednesday about the MISO-only proposal – the latest in a series of meetings at City Hall that began this past spring, including a meeting between Haney and Strickland.
The mayor's office confirmed the Wednesday meeting on the subject of MISO.
"Mayor Strickland is always searching for ways to provide quality services at the lowest possible cost," city communications chief Ursula Madden said by email in response to questions from The Daily Memphian. "While we value the partnership with TVA, we owe it to customers to explore all options."
The position is consistent with what Strickland said about the Bellefonte proposal in October.
When the idea of Nuclear Development LLC opening the Bellefonte plant reached the council this fall, the proposal included a possible use of MISO to supply some of the electrical power for MLGW, since Bellefonte would not be able to meet MLGW's demand for electricity by itself.
The plan in general has drawn criticism from Johnson, who spoke to the City Council this month, the same month Memphians voted to join TVA 84 years ago.
Johnson was in Memphis this month also for the formal opening of the Allen Combined Cycle Plant, the $1 billion natural gas-fired power plant built in southwest Memphis to replace the coal-fired Allen Fossil Plant.
Young has urged the council to be cautious about making a switch. Johnson and Young also have questioned McCollum's claims that power from Bellefonte and/or MISO would be cheaper than electricity the utility buys from TVA. MLGW is TVA's largest customer.
Conflicting figures
Johnson and McCollum have disputed each other's price estimates given to the City Council.
McCollum says TVA is charging MLGW $75 per megawatt hour for electricity. Johnson says its closer to $65 per megawatt hour. Looking at MISO's hourly update on its website of the cost of its electricity in the region covered by the Little Rock hub Tuesday afternoon, the price was $28.31 a megawatt hour.
"That difference is why we've been talking about why there is a tremendous opportunity to connect across the river to MISO and access an area when the transmission grid is just as reliable as TVA's and larger than TVA and has access to more generation than TVA and is currently selling power that is at this hour less than half of TVA," McCollum said, referring to the Little Rock hub.
Johnson has cited the stability of TVA's long-term deals with MLGW for electricity and the ability to plan that it gives the utility. He has also disputed the cost of electricity from MISO and touted TVA's status as one of the lowest wholesale costs for electricity to utilities in the nation.
McCollum says MISO's "all hours price" from its Little Rock hub has ranged from $21 per megawatt hour to $45 per megawatt hour for the last four years.
Johnson has countered that transmission lines would have to be built and paid for by MLGW to the MISO Arkansas hub.
McCollum said MISO would make all of the studies of what transmission facilities are needed and oversee construction of the lines. He cited a "rough estimate" of a $50 million cost.
"That sounds like a lot of money except we think that right now MLGW buys about 13 million megawatt hours from TVA," McCollum said. "If you were talking about a savings of $30 a megawatt hour then you would be talking about an annual saving of $390 million."
Johnson told the council earlier this month that he moved to sell Bellefonte in 2016 at auction after cost estimates of what it would take to get one unit operational went from $4.9 billion to $8.5 billion.
"The power is not needed in the region. That's part of the problem," Johnson said. "But more important, in my view, is that it is way too risky a way to risk the people of Memphis and the Tennessee Valley's money on this project."
McCollum has told the same council members that there is no risk for the city and MLGW in an updated letter of intent. But Johnson disagreed.
The emphasis on MISO relies on that company to open the door to the use of other power providers that could include Bellefonte at a later date.
"The only relationship between the two is that the only way MLGW would ever have an opportunity to make a decision about a contract with Bellefonte is if they were outside of the TVA framework," he said. "We brought this up initially because the contract with Bellefonte would have to follow a decision to leave TVA and go to MISO. It's become twisted around as if somehow we're proposing that MLGW rely just on Bellefonte or that the two are somehow connected together and have to be done together. That has never been the case. It's not the case now."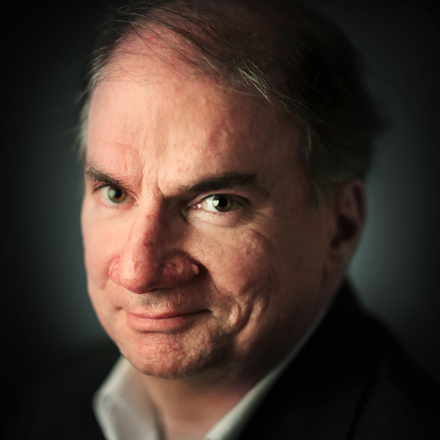 Bill Dries
Bill Dries covers city government and politics. He is a native Memphian and has been a reporter for more than 40 years.
---