Steve McManus confirms candidacy for 32nd District Senate race
Former state Rep. Steve McManus, loaded with money from his previous House service, confirmed Friday he will enter the race for the vacant 32nd District Senate seat to fill two years remaining in the term of Mark Norris, who left the post to take a federal judgeship.
McManus, a Republican who moved to Collierville two years ago after losing a re-election bid to Democrat Dwayne Thompson in House District 96, picked up qualifying papers from the Shelby County Election Commission on Monday when they were made available.
State records show he has more than $140,000 in his House campaign account.
"We're fully committed," McManus said Friday morning.
The McManus campaign is ready to start knocking on doors this weekend. It will put up billboards Monday when it makes an official announcement and start running TV ads next week, McManus said.
"While other people are thinking about it, we're saying, 'let's go,'" McManus said.
In addition, Democrat Eric Coleman of Bartlett picked up qualifying papers this week. He could not be reached for comment.
The qualifying deadline is noon Dec. 13.
Only one other candidate has confirmed he will run for the open seat, Paul Rose, a Covington businessman who said he will enter the Republican primary. The district takes in much of eastern Shelby County and Tipton County.
Others considering entering the race are former Shelby County commissioners Heidi Shafer and George Chism. Shafer said recently she was moving into the district and confirmed Thursday she is still considering a run. Chism, a Collierville resident, said this week he will make a decision after weighing his support.
McManus has said he is willing to raise another $100,000, if necessary, to run what will be a short race.
The primary election will be held Jan. 24, with early voting starting Jan. 4, and the general election is set for March 12, with early voting to start Feb. 20. The deadline to withdraw from the race is noon Dec. 17.
McManus previously told The Daily Memphian he believes he could "hit the door running" if elected.
By the time a candidate is chosen in mid-March, the Legislature is likely to have only about a month and a half or two remaining in the first year of the 111th General Assembly.
McManus, who served 10 years in the House and held a committee chairmanship, said he had planned to stay in the Legislature for 12 years and noted, "I didn't exactly write that last chapter."
Petitions available
The Shelby County Election Commission began issuing petitions Monday for the 32nd District Senate race that opened up when Norris, a longtime Senate majority leader, resigned from the Legislature to take a U.S. District Court judgeship in West Tennessee.
People interested in entering the race must be registered voters, live in the district and obtain a petition from the Election Commission in their county of residence, according to an Election Commission release. Petitions must be signed by 25 registered voters in the district when they are filed.
Since the district includes Tipton County, potential candidates who live in the Shelby County portion of the district must submit a certified copy of the filed petition to the Tipton County Election Commission before the qualifying deadline, according to the Election Commission. Its address is 113 E. Church Ave., Covington, Tennessee.
"If someone files a petition with us but does not obtain a certified copy and submit it to Tipton County before the qualifying deadline, that person will not be eligible to run for office," said Linda Phillips, Shelby County Election Commission administrator of elections. "I want to be clear about that. It's the law."
Likewise, Tipton County residents interested in entering the race must send a certified copy of their signed petitions to the Shelby County Election Commission before the qualifying deadline, she said.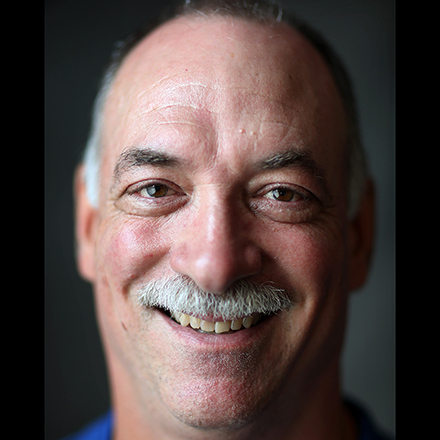 Sam Stockard
Sam Stockard is a Nashville-based reporter with more than 30 years of journalism experience as a writer, editor and columnist covering the state Legislature and Tennessee politics for The Daily Memphian.
---