High School Sports
Only one certainty this fall: High school football season will be 'weird'
Memphis University School safety Roderic Lewis, a rising senior, hopes a loss to Montgomery Bell Academy in the 2019 Division II-AA playoffs won't be the last game of his high school career.
There will be regret if his final memory of high school ball was the Owls' offense struggling to produce points in a vital game. But it's unclear if he'll have a shot at redemption even with the season looming. 
"It would be terrible because we definitely marked that team on our calendar to be able to go to Montgomery Bell and get revenge," Lewis said. "It would be devastating if that was our last game as a senior class. That'd be terrible."
Gov. Bill Lee's Executive Order No. 55 paved the way for fall contact sports to start on time. Pads would be allowed in practice starting July 30, and the season is slated to start Aug. 21. 
Despite the governor's order, uncertainty remains about the future of football in Shelby County. There are hurdles and question marks revolving around a potential season. During Thursday's COVID-19 task force briefing, Dr. Jon McCullers spoke about how community transmission of the coronavirus makes a high school football season unsafe. 
Depending on the language of the order, Shelby County could hold the right to overrule it and stop play. 
---
---
"Me and my family have been doubting (that a season would happen)," Lewis said. "Me and my team have just been hoping for the best. We still go out with the same mindset that we're going to have a season ... Me and my teammates have just been pushing through."
Players remain hopeful about the possibility of a season. 
"I think we're going to play," Christian Brothers High School athlete Dallan Hayden said. "I'm glad we're going to play but I just hope they don't have to stop it or anything."
CBHS modified its fall schedule to combat the spread of COVID-19 and keep students safe. Virtual learning will be a part of the curriculum for the upcoming semester. 
If there is football, Hayden and his teammates will be expected to travel to other schools outside of the city for divisional games. MUS, which is part of the same division as CBHS, is in the same boat. 
"It's definitely going to be weird," Hayden said. "Like, going from home to go into football practice. It'll be different, that's for sure." 
Shelby County Schools moved to all virtual learning for the fall. There will be no in-person instruction at any county school. Private schools such as CBHS do not fall under the county school directive. 
---
---
If the season continues as planned, players also will be asked to leave home to attend practices and games. 
"It's going to be a different experience," Ridgeway High School safety Brandon Warner said. "I'm not used to it so I don't know. It's going to be crazy." 
Quarterback Tevin Carter is home-schooled through PURE Youth Athletic Alliance but plans to play football for Kirby this fall. He's not worried about how he will learn because that won't change from previous years. 
---
---
Concern grows when talking about his junior season. Summer camps, where Carter planned to show college coaches he was healthy and capable of great things, were already canceled. Taking away a season of football will only delay his plans to show colleges what he can do after tearing his ACL when he was a sophomore. 
"If Tennessee doesn't have football, I don't know what I'm going to do," Carter said. "I'll probably do a lot of videos, record a lot of videos and send them out. Colleges actually like seeing that type of stuff."
Some counties have delayed football to later in the fall, while others plan to play fall sports in the spring. Playing a full season in the spring is an option most high school players would jump at, rather than canceling things altogether. 
But a spring season could create problems for seniors who plan to enroll in school early. Lewis, who is committed to play football for Tulane, thinks the effects of a full spring season could creep into the summer when he and teammates plan to join their college teams. 
"We haven't really thought about playing in the spring," Lewis said. "We think it's better to play in the fall. Me and my three other teammates who have Division I offers, it's like we'll be playing football in the spring and then as soon as that season is over, we are headed straight to college football. Our bodies would be damaged so it wouldn't be good for us."
Warner plans to stay ready for whenever he's allowed to hit the field for his senior season of football. He hopes that will be sooner rather than later. 
"I just want to stay focused," he said. "Some stuff I just can't control."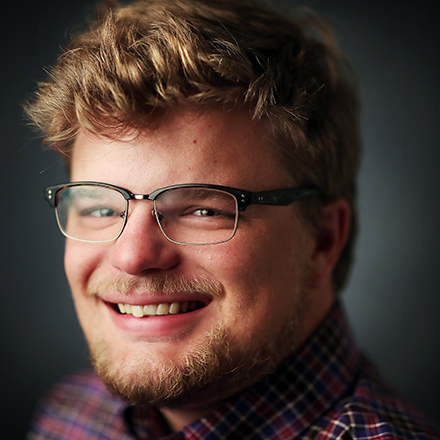 Jonah Jordan
Jonah Jordan was born and raised in Memphis, graduated from the University of Memphis and has covered the Memphis Tigers for three years. When he's not writing, he enjoys golfing and eating barbecue.
---