How good can Jaren Jackson Jr. be? A look at five historical comparisons
The Grizzlies got a split on a two-game East Coast trip, but rookie Jaren Jackson Jr. had a weekend.
Jackson set a new rookie scoring high on the season with 36 points in Friday's double-overtime win over the Brooklyn Nets, including a one-man 7-0 run in the final 33 seconds to force overtime. He followed it up in Sunday's loss to Philly with a 17-point, three-block game that would have inspired cartwheels of excitement a month ago but which already feels pretty ordinary.
Along the way, the past week has represented something of a shift into a higher gear for Jackson. In four games over eight days, he's had his career-high in scoring (at Philly), had his greatest so far "unicorn" game (four threes and seven blocks versus the Knicks), and closed two-and-a-half-games (a fourth-quarter "foul trouble" blip in Philly representing the half) after previously closing none. Along the way, the national NBA media has started picking up what I've been putting down for a couple of weeks: Jackson, not Deandre Ayton or Trae Young, is Luka Doncic's primary competitor for Rookie of the Year.
But let's look beyond single-season hardware. A quarter of the way into his rookie season, what do Jackson's early exploits tell us about where his career is heading? Because while Grizzlies fans get to watch the playoff standings (rather than the tanking reverse race) again this season, it coincides with a longer-term arc that might be even more exciting.
Before he was drafted, I was projecting Jackson to be an elite defender and secondary scorer whose offense was rooted in his jump shot, somewhere between Hall of Famer Kevin Garnett and elite role player Serge Ibaka.
When Jackson's low-post game looked better than expected in preseason, I started to wonder if Rasheed Wallace -- an under-rated pioneer of the unicorn-era of modern big men -- might be a better comp.
By this time, my go-to claim for Jackson was that he was the most talented Grizzlies rookie since Pau Gasol, whose faster-than-projected rise Jackson is now mimicking.
And Jackson's early statistical production has turned up some other rarefied comps: David Robinson, Hakeem Olajuwon, Anthony Davis, and defensive savant Andrei Kirilenko.
In a downshifting league, Jackson's ultimate position may be at center, but he's essentially a versatile combo big, so let's narrow this group of comps, setting aside the true centers (David Robinson, Hakeem Olajuwon) and combo forwards (Andrei Kirilenko), leaving the players who most fully fit Jackson's positional profile.
Kevin Garnett, Anthony Davis, Rasheed Wallace, Pau Gasol, and Serge Ibaka have combined for 30 All-Star appearances, 13 All-NBA teams, and 18 All-Defensive teams.
Garnett and Davis were, like Jackson, 19 when their NBA careers began. Ibaka was (listed as) 20, while Wallace and Gasol were each 21.
How does Jackson's rookie season, so far, compare to them? Let's break it down in a few broad categories, all stats per Basketball Reference. 
Scoring, Shooting, and Usage
Points per 100 Possessions
Jackson 27.3
Davis 25.5
Gasol 25.2
Wallace 18.8
Garnett 18.7
Ibaka 18.0
True Shooting Percentage
Jackson 60
Gasol 57
Ibaka 56
Davis 56
Wallace 53
Garnett 52
Three-Pointers per 100 Possessions
Jackson 1.7 (35% shooting)
Wallace 0.8 (33% shooting)
No one else was a meaningful three-point shooter as a rookie.
Free Throw Attempts per 100 Possessions
Gasol 8.4
Davis 6.6
Jackson 6.5
Ibaka 3.6
Wallace 3.4
Garnett 3.3
Assist Percentage
Gasol 13.8
Garnett 12.6
Jackson 9.2
Wallace 7.3
Davis 6.1
Ibaka 1.2
Usage Rate
Jackson 23.4
Gasol 22.6
Davis 21.8
Wallace 18.0
Garnett 17.6
Ibaka 16.2
Have you found your fainting couch? These offensive numbers are a little head-spinning, even for Jackson's weaker areas.
It's not surprising that his passing wouldn't match up with Gasol and Garnett, two of the greatest passing bigs of their generation. But it's encouraging that Jackson compares favorably with Davis and Wallace. On free throws, Gasol was such a precious rim-attacker, but it's surprising to see Jackson right there with Davis.
As a shooter, Jackson's advanced three-point ability is part generational. It was encouraged and nurtured in him at a young age in a way it wasn't quite with the rest. What's surprising is that Jackson's got such a better low post and off-the-dribble game than he was able to show in college. That combination results in such a precocious usage and scoring rates.
Most thought Jackson projected as more of a secondary offensive option coming out of college. Looking at where he's already at and where Garnett/Davis/Gasol got to, it's already time to rethink that.
Shot-Blocking, Rebounding, and All-Around Defense
Block Percentage
Jackson 7.6
Ibaka 5.5
Davis 5.1
Garnett 4.4
Gasol 3.9
Wallace 2.2
Steal Percentage
Davis 2.2
Jackson 1.9
Garnett 1.9
Wallace 1.2
Ibaka 1.0
Gasol 0.7
Defensive Rebounding Percentage
Davis 23.5
Ibaka 21.9
Gasol 18.2
Garnett 17.0
Jackson 15.0
Wallace 13.6
Defensive Box Score Plus/Minus
Jackson 3.3
Garnett 2.4
Davis 1.9
Gasol 1.5
Ibaka 0.8
Wallace 0.4
Shot-blocking was considered Jackson's most elite skill coming into the NBA, and he's shown every bit of that. But he was also expected to be an elite all-around defender, not a specialist, and he seems to be on track. Jackson's only had one steal in his past five games, but still ranks near the top there. And while all "total defense" stats are to be considered only partially useful, this one ranks him at the top of this particular class.
Rebounding is where things get a little squirmy. Garnett ranks fourth here, but was straight out of high school. He would move up and Ibaka would settle down. But Wallace would never be a rebounder commensurate with this physical gifts, topping out at 8.2 rebounds per game. If Jackson never becomes more than an average defensive rebounder, it will at least complicate how the Grizzlies choose to build around him and might put some limit on how elite of an all-around defender he can be.
Mistakes/Rawness
Fouls per 36 Minutes
Jackson 5.6
Ibaka 5.3
Wallace 4.1
Davis 3.1
Garnett 3.0
Gasol 2.3
Turnover Percentage
Gasol 15.0
Wallace 14.3
Ibaka 14.2
Jackson 12.5
Garnett 12.1
Davis 10.3
Given Jackson's high usage, his low turnovers are a plus, and probably an underrated one so far. But, yes, the fouls are pretty high. Barring a substantial change this season, this could limit his rookie-season minutes. But the bigger question is how much of a link there is between his high foul rate (bad) and high block rate (good). Can Jackson bring his foul rate down over time without a parallel regression in his defensive playmaking? That will be a key question in relation to his ultimate upside.
The Big Picture
Total stats (PER, Win Shares) give Davis the overall nod among this group of rookie seasons, but Jackson is right there with Rookie of the Year Gasol overall.
Garnett had the steepest learning curve coming straight out of high school and really took a leap in his fourth and fifth seasons. Can Jackson keep improving, over this season and others, at the same rate? What does the rest of this season hold? Remember, we're comparing the first 22 games of Jackson's rookie career to the full rookie seasons of the rest. Does Jackson's production keep trending up this season, or is there a substantial "rookie wall" looming that he's yet to run into?
Jackson has come into the league with a much more well-rounded scoring game than Garnett and similar defensive potential, but without the elite playmaking and rebounding skills. And as impressive as he's been, Jackson's not quite the physical marvel Davis was (or is).
Jackson's overall ceiling could put him on the Garnett/Davis level, but that seems like a lot to ask right now. That it's even possible is uncharted territory for the Grizzlies. And that Jackson's first pass through the NBA puts him firmly at or above the trajectories of Gasol and Wallace -- 10 All-Star nods between them -- should alone be a source of great excitement.
Broadly speaking, I think Jackson's most reminiscent right now of Wallace: Shotblocking + three-point shooting + post game + weak rebounding. But Jackson has more all-around defensive ability, a higher scoring ceiling, and seems to be a more grounded personality. Evolutionary Rasheed Wallace, perhaps?
Joakim Noah in Town
Nice social media find here:
Joakim Noah the Memphis Grizzlie is a thing. pic.twitter.com/kaDCIWEwJD

— Adam Howes (@Howsito) December 3, 2018
As I reported Friday, Noah is in town to meet with the Grizzlies, conduct a physical, and sign a contract if all goes well. Barring the unexpected, this is likely to be official today or tomorrow.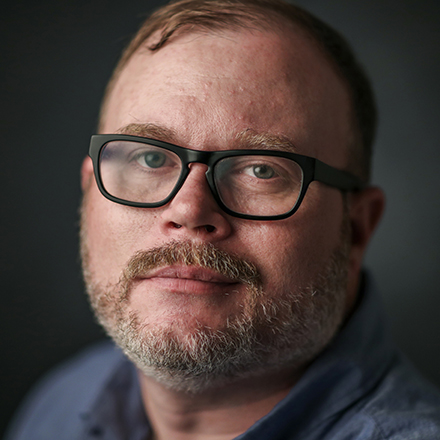 Chris Herrington
Chris Herrington covers the Memphis Grizzlies and writes about Memphis culture, food, and civic life. He lives in the Vollentine-Evergreen neighborhood of Midtown with his wife, two kids, and two dogs.
---