Metro
First Memphis police officer dies of COVID-19 complications
A Memphis police officer has died from complications of COVID-19, the first MPD officer to have died from it, officials said Tuesday, Aug. 18.
Bobby Montgomery, 45, died Sunday, Aug. 16.
---
---
His commander, Lt. Col. Vincent Beasley, said he will be sorely missed.
Describing Montgomery as a "gentle giant," Beasley said Montgomery was always ready to lend a hand.
"We never got complaints on him from the citizens or his colleagues," Beasley said.
Montgomery was at the Tillman Station precinct, where he worked for most of his law enforcement career.
"We always thought of him as a gentle giant. I never even saw him upset," Beasley said. "He took everything with a grain of salt."
Beasley added that Montgomery was "well-respected and was just an overall good guy."
"It is always difficult to deal with the loss of a co-worker, a friend and a brother in blue," Beasley said. "It is difficult. We are calling grief counselors in for every shift and had clergy members to come in and pray for us. Our hearts are heavy."
---
---
Montgomery joined MPD July 28, 2003, and was a patrol officer. He worked at the Tillman precinct for 15 years, where he was a crisis intervention officer, an equipment officer and in any "job that needed to be done and done well," his boss said.
Beasley said Montgomery worked on the Charlie Shift and then moved to the Bravo Shift, working from 7 a.m. to 3 p.m.
"His shift is really taking it hard," Beasley said. "They are dealing but wondering what will the service be like and wondering how we can really honor him with all the COVID restrictions." 
---
---
Beasley said he last saw Montgomery at work in late July. 
"He was at home and I talked to him on the phone and the next thing we knew, he was in the hospital," Beasley said. "He will be sorely missed by his colleagues and the community. I know he went to a shop in Orange Mound for tea every day and they, like us, can't believe he is gone. He was just a joy to be around."
As of Tuesday, Aug. 18, MPD reported 32 employees have tested positive for the virus since the pandemic began earlier this year. Twenty-four employees are quarantined.
Montgomery is the second local member of the law enforcement community to die in Shelby County. In April, Jeremy Smith, a corrections officer with the Shelby County Sheriff's Officer, died from complications of COVID-19.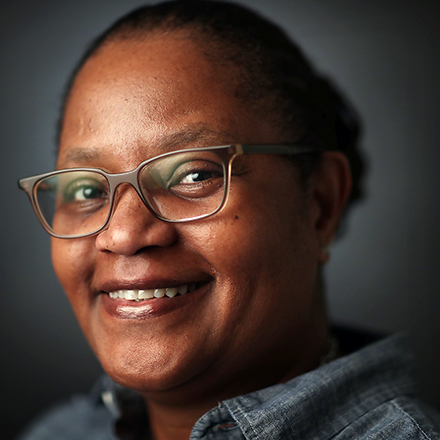 Yolanda Jones
Yolanda Jones covers criminal justice issues and general assignment news for The Daily Memphian. She previously was a reporter at The Commercial Appeal.
---