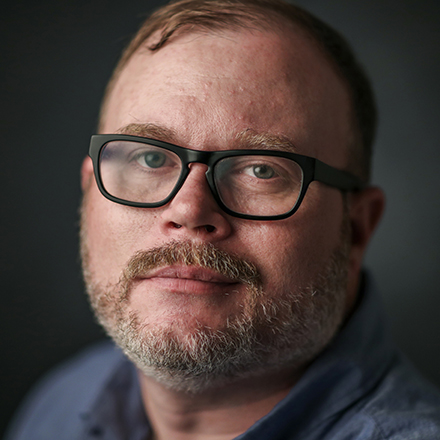 The Memphis 10: Al Green and Willie Herenton return, Kyle Taylor paints, and more
A double-fistful of observations on the week in Memphis
The heritage of Hi Records brackets this first weekly list, with the sound of Al Green and the image of guitarist/songwriter Teenie Hodges making unexpected appearances. Elsewhere, our criminal justice system bears watching, next year's mayor's race gets weird, and our food trucks get some pub.
1. New Mural Alert
The greenlines are great, but on weekend mornings when I'm not otherwise occupied, I like to bike to and around Downtown, a city not-actually-a-center that's constantly changing. There's always something new or new-to-you to notice: Progress at Mississippi River Park, a light sculpture peeking out from windows of the repurposed Tennessee Brewery. What stopped me in my tracks last weekend, though, was an in-progress mural under the railroad overpass on G.E. Patterson, across from the under-construction Central Station.
Memphis is lousy and/or rich with murals these days, and I'd say mostly the latter. They sometimes spark controversy, such as the Paint Memphis Saga of 2017-2018 or the glad-that-wasn't-really-a-thing suggestion this summer about taking down the gorgeous, multi-story Memphis historical mural at the corner of Main and MLK.
That one, a collaboration between Derrick Dent and Michael Roy, has already, deservedly, become a city signature. So has the "I Am a Man" mural from Marcellous Lovelace, just down the street.
Roy and Lovelace are two other the city's most talented muralists. Another is Kyle Taylor, whose work, in collaboration with fellow standout Brandon Marshall, you can see on the historical panels encasing the bottom floor of the Sterick Building and, a personal favorite, on the Memphis music "I Followed You Big River" mural on a Lamar Avenue building where Midtown and South Memphis merge. Taylor also created the now-fading Highland Strip image of Marc Gasol as a Memphis matador, using the Tennessee flag as his muleta, and the "I Am the Cosmos" mural on the side of Otherlands Coffee Bar, a tribute to late Big Star founder Chris Bell.
This new mural, another Memphis music piece, with late Hi Rhythm guitarist Mabon "Teenie" Hodges at its center, was unsigned when I encountered it, but I suspected it must have been Taylor.
Taylor, 31, is not unfamiliar with Memphis public art controversies, his own experience with one informing this new work. In 2015, Taylor did a flamboyant Rufus Thomas mural in Handy Park, inspired by Thomas' 1969 hit "Funky Chicken." The mural was subject to disagreement, apparently even within the Thomas family, and ended up being painted over not long after it appeared.
Taylor credits discussions with University of Memphis art professor Earnestine Jenkins, who had been critical of the work, with deepening his thinking about representation.
"The need for accountability really resonated with me," said Taylor.
When he was asked to do the new mural Downtown, he asked Jenkins to collaborate. Taylor says that Jenkins' research on early Memphis music history informs the mural's content.
"What came out of that are a lot of the design pieces that you see woven throughout," said Taylor. This includes images relating to an early Memphis Letter Carriers Band, a Pullman Porters Band & Chorus, and performances at Church Park Auditorium.
It was Taylor's idea to put Hodges at the center, rooted in part in a friendship with Teenie's brother, organ player Charles, with whom Taylor had worked on an album cover design.
"The story that was emerging in the mural was about detail, like the fine print you'd find in liner notes," said Taylor. "If you're not from Memphis or not a musician or not deep into the culture, you probably don't know about Teenie [Hodges]. But you've heard him."
Charles Hodges helped put Taylor in touch with one of Teenie's seven children, who got approval from the rest.  
"There was something about the approval, the acceptance of it, that was redemptive," said Taylor.
The physical space also presented some challenges.
"I used to walk by the wall all the time when I lived Downtown and we used to joke about doing something funny there, because there are leaks in the wall. Maybe paint a faucet over it," said Taylor, now the creative director of Choose901. "The design was going to be tricky because the wall is so jacked up. I couldn't just whitewash it. I had to build the design around the brokenness of the wall. I made it this crystalized thing, highlighting the cracks and painting new ones."
The mural was commissioned by the Downtown Memphis Commission with various surrounding partners as part of a larger effort to improve the pedestrian experience on G.E. Patterson from Tennessee to Main, in conjunction with the ongoing redevelopment at Central Station. Taylor says the mural might be finished this week.
2. Watching the Watchers
The Memphis Police Department made news this summer for some of the methods they've used to keep tabs on citizens, but that's a two-way street.
This column will refrain from being a Daily Memphian contents page, but we launched on Monday with an investigation from Marc Perrusquia about the MPD's reluctance to record its interrogations in homicide investigations, and the potential for injustice that can come.
As it so happens, we've seen this week, interrogations aren't the only time the cameras or other recording devices are off. As of this writing, a legion of questions remain about the police shooting of Martavious Banks on Monday night, most prominently why officers were not using the body and vehicle cameras intended to ensure accountability. It didn't warrant an independent investigation; it necessitated one.
On a somewhat different front, Yolanda Jones had a great story for us on Tuesday on the impact of traffic fines and fees on low-income Memphians. There's a strong case to be made that, just in financial terms, the city and county lose more than they make in this system, which limits opportunities for too many citizens.
The awareness of financial unfairness throughout the criminal justice system is increasing across the country. Last month, California passed and signed legislation to abolish its money bail system. Gov. Jerry Brown had long described the practice of money bail as a "tax on the poor." From The Los Angeles Times:
The legislation virtually eliminates the payment of money as a condition of release. Under last-minute changes to the proposal, judges will have greater power to decide which people are a danger to the community and should be held without possibility of release in a practice known as "preventive detention."
These issues are easy to ignore for people who don't often interact with the criminal justice system or who are financially fortunate enough not to be heavily impacted. But few areas of public life deserve as much scrutiny.
3. Hey, That's My Drink!
It's common now for people to stop and snap a pic of their food or drink before consuming. It's not as common for someone else to train their smartphone on your order before you indulge.
So I was amused this week when I ordered a Syrian Sangria from Global Cafe, the new international food bar at Crosstown Concourse, and noticed the barkeep so admiring his creation that he stopped to capture it. Sure enough:
I have no objections. It was quite attractive and tasted even better, especially alongside some chicken shawarma and hummus and fried-to-order falafel from the Sudanese booth, which sits between the Syrian and Nepalese booths at this little restaurant, which celebrated its grand opening last weekend with assorted folk dancers in Crosstown's main atrium. I happened to be there writing at the adjacent coffee shop that day. A week or so before, I was doing the same and looked up to see a group of middle-aged women doing a dance routine to Lil Kim's "The Jump Off." I think that counts as folk dancing too.
From high school students and arty bars coming in to vegetarian restaurants (Mama Gaia) going out, what might be the city's most audacious development project in decades continues to evolve in its second year. Recent changes seem to have made the space both more hip and more inclusive, two qualities that should indeed go together.
4. Big Willie Style
Three personal anecdotes on the subject of Willie Herenton:
October, 1991: I was a senior at White Station High School on the night that Herenton became the city's first elected black mayor. A friend and I drove around East Memphis in his car, amid yard signs for incumbent Dick Hackett, windows down, playing rap group Public Enemy's It Takes a Nation of Millions to Hold Us Back. We didn't know enough to know whether Herenton would make a better mayor than Hackett. We were young and dumb and didn't know much at all. But we knew enough to be thrilled by the breakthrough that election represented. Willie Herenton was historic.
January, 2005: Herenton was somehow still mayor. My first child, a daughter, was born that month. A few weeks later, Herenton publicly acknowledged fathering a child born a few months earlier. The next issue of The Memphis Flyer, where I was then working, announced on its cover exclusive photos of "The Herrington Baby," taking advantage of the occasional confusion between my last name and the mayor's. Inside was a picture of my daughter at three weeks. Alt weeklies: Long may they run. Willie Herenton was controversial.
May, 2011: It was the second round of the NBA playoffs, with the Grizzlies hosting the Oklahoma City Thunder. I somehow found myself having lunch with a group that included a couple of other media members, Grizzlies general manager Chris Wallace, and then Grizzlies owner Michael Heisley. Talk turned to how the Grizzlies ended up in Memphis. Heisley explained the high-finance considerations that drove him to take the team out of Vancouver. But why Memphis? The decision, Heisley said, came down to Memphis or Louisville, and he chose Memphis for -- and he was adamant about this --  exactly two reasons: "FedEx and Willie Herenton." Heisley said that he saw FedEx as a stronger corporate partner than Yum! Brands in Louisville and that he fully trusted Herenton as someone who could follow up on his promise to get an arena built. Willie Herenton was essential.
Willie Herenton was.
Herenton has not been absent from our public life exactly, though the recent returns have been pretty mixed. But he has still evolved into primarily a figure of Memphis' past. In announcing last week his intention to run for mayor again in 2019, Herenton is trying to turn that was firmly back into an is.
Seventeen years was too long the first time, for anyone really, and Herenton abandoned the office before his final term was even completed. How many politicians run again for a job they quit?
Herenton's 78 now and the results from the recent county election suggest that the progressive wing of the Memphis electorate is more interested in building new leadership than in looking backward. It's hard to see this comeback going very far, but you never know. Regardless, Herenton will remain one of the great figures in the city's history.
5. Sawadii Y'all!
This summer as part of Time magazine's special issue on The South, one piece looked at "How Southern Food Has Finally Embraced Its Multicultural Soul":
"Over the past 30 years, the most racially fraught region of the U.S. has been reshaped by an influx of immigrants. Of the 10 states with the fastest-growing Latino populations between 2000 and 2011, nine were in el Sur. The South's Asian-American population, meanwhile, totaled 3.8 million in 2010–up 69% since 2000–the largest increase of any minority group."
I thought about that piece when I saw Memphis represented on Wednesday night's Food Network show "Big Food Truck Tip" not by barbecue and catfish but by Thai street food and tacos rooted in both Mexico and the Republic of Texas. (The Ethiopian-rooted Stick 'Em wasn't a competitor, but did get some screen time.)
Soi. No. 9, purveyors of the Thai street food, took home the $10,000 prize on the Andrew Zimmern-hosted show, and that made your columnist happy, as Soi's orange school bus has become a favored culinary beacon. I'm also a fan of El Mero, their taco-truck competitor. I somehow haven't eaten at the third contender, Stanley's Sweet Street Treats, but that smoked mac & cheese looked like a winner.
In awarding the prize to Soi. No. 9, Zimmern said, "Your food is spectacular, and it contributes so much to the food truck scene in Memphis." To which The Memphis 10 follows with a proper Southern "amen" and Soi No. 9's own day-brightening frequent social media greeting: "Sawadii, y'all!"
Memphis food truck phenomenon @soinumber9  Spicy lemongrass pork with a fried egg crown. Beyond delicious. https://t.co/XzEgdD6pCx pic.twitter.com/4pcTwT5LSl

— Andrew Zimmern (@andrewzimmern) August 4, 2018
6. We're a Winner
The 2018 National Champions!

The best in all of @TripleABaseball! pic.twitter.com/8Zq3Y9F2gm

— Memphis Redbirds (@memphisredbirds) September 19, 2018
I say if John Calipari could have an (NIT) Championship Steakhouse, then we need a Stubby Clapp Championship Saloon somewhere near AutoZone Park. I'm willing to accept this even in the event of Clapp's departure. 
Don Wade has the deets.
7. Ms. Baker's Band
It's not every band that gets a New York Times profile nearly two months ahead of its debut indie EP, but not every band can be a boygenius.
The band is a collaboration between three of the more exciting young singer-songwriters to emerge over the past few years: Los Angeles' Phoebe Bridgers, Virginia's Lucy Dacus, and Memphis' Julien Baker.
On her own two solo albums, Sprained Ankle (2015) and Turn Out the Lights (2017), Baker performs a kind of trick that that loses none of its power even as it repeats itself: The sense that she finds herself anew, that her voice grows three sizes, over the course of each song. In collaboration with two other singers, that sense of personal journey changes, and if you're a fan of Baker's solo work, it's thrilling to hear her find her place in concert with two other voices. It works. Like gangbusters.
The eponymous boygenius EP, on Matador Records, will be out on November 9. Three songs, including the Baker-showcasing "Stay Down,"  were released last week in conjunction with the band's announcement. You can presumably find them on your streaming source of choice.
Semi-related read: Memphis singer Talibah Safiya made waves at the AMERICANAFEST last week in Nashville, and is touted in the latest episode of NPR's "All Songs Considered." From correspondent Jewly Hight, and from an event hosted by Music Export Memphis: "At the festival, she was performing for a tent of people who didn't know who she was, and she was just zeroing in on people speaking directly to them. She was witty, she was bawdy, she was frank."
8. The Weekly Reader
Each week in this space, I'll recommend some reads beyond the walls of The Daily Memphian.
For The Commercial Appeal, John Beifuss provides the backstory on that Mick Jagger in Memphis image from last week. The Memphis 10 considers this a case of one cultural icon writing about another. My greatest regret is that this happened just before The Daily Memphian launched: I didn't get to make the obvious "But did he meet a barroom queen?" joke. (I guess I just did.)
I'm a big fan of High Ground News' "On the Ground" series, which embeds reporters in different Memphis neighborhoods. They're moving east this month, from Uptown to the Heights, and Cole Bradley offers some historical nuggets about your city you may not know, including thousands of unknown soldiers, mostly from the Civil War, at National Cemetery, and a trolley line that once ran from Overton Park to Raleigh, arriving at a luxury spa.
9. Out on the Weekend
The Downtown Memphis Commission is hosting a "Downtown Getdown" Thursday night in Barboro Alley, with DJs Superman and Capital A on the wheels of steel.
Philly rockers Low Cut Connie recorded their most recent albums, the two-part Dirty Pictures, locally at Midtown's Ardent Studios. They return to town Thursday night to play the Levitt Shell Concert Series.
Opera Memphis' annual 30 Days of Opera series bounces around the city this weekend, from the Memphis Slim House (Friday) to the Memphis Farmer's Market (Saturday) to the Levitt Shell (Sunday).
The trash-cinema poet of Baltimore, John Waters, gets a four-movie marathon Saturday in the latest installment of the Time-Warp Drive-In series at Malco's Summer Drive-In. The first titles on tap (Cecil B. Demented and Cry-Baby) are comparatively respectable, but if you make it to the witching hour and beyond, things will get wild, starting with the deeply disreputable, watch-if-you-dare midnight-movie classic (?) Pink Flamingos (1972) and concluding with perhaps a more glorious assault on good taste, Female Trouble (1974).
One of the great under-the-radar places to see live music in Memphis is the Harbor Town Amphitheater. The River Series at Harbor Town hosts buzzed-about young Memphis R&B singer Cameron Bethany on Sunday, with a family friendly 3 p.m. start.
10. The Final Number
My favorite studio album by any Memphis artist -- maybe just my favorite album -- is Al Green's Call Me. The 1973 album showcases pretty much everything that made Green great: The hit singles are as fine as on any other Green record. The album-cut idiosyncrasies ("Have You Been Making Out OK" and "Your Love is Like the Morning Sun") are almost singular in their delicacy. The twin anthems branch into secular ("Stand Up" a human-rights testament worthy of Bob Marley) and gospel ("Jesus is Waiting" a preview of coming attractions, musical and otherwise). But what cements it are the covers. Green bends two country standards -- Willie Nelson's "Funny How Time Slips Away" and Hank Williams' "I'm So Lonesome I Could Cry" -- fully to his will.
The first new Al Green recording in a decade, which we got last week, is an event. It becomes more of one when it sounds so shockingly vintage, Green at 72 undiminished and in a musical setting worthy of him. It's more of one still, for our purposes, when it's recorded in Memphis, at a historic studio (Sam Phillips Recording, rather than Green's more familiar Royal), and under the guidance of a young Memphis producer: Matt Ross-Spang.
When Ross-Spang got the chance to record Green, something last done by Roots drummer Ahmir "Questlove" Thompson in 2008, the 31-year-old engineer and producer had a plan in the form of a 41-year-old country song made a lilting bilingual hit by Freddy Fender back in 1975. But it wasn't Fender's "Before the Next Teardrop Falls" that Ross-Spang presented. Rather, he was inspired by an earlier version from Linda Martell, who had been the first African-American woman to perform at the Grand Ole Opry, and whose version was released on a label owned by Shelby Singleton, the man who had previously acquired Sun Records.
"I sent over three song ideas," Ross-Spang said. "This was the main one. I thought [Green] would connect with it, and he did. He asked to do that one. As an Al Green fan, it fit what I'd want to hear him say now. I also knew that it was similar to what he'd done with a couple of Willie songs. The Linda Martell version is a little more sped up. It has a country-soul vibe."
That country-soul vibe is something Green had perfected, and under Ross-Spang's direction he repeats the trick. Recording Al Green at Sam Phillips Recording, Ross-Spang's homebase, crosses the streams of Memphis music history. But that classic Hi Records sound carries over, buoyed by the signature Hammond B3 organ of Hi Rhythm player Charles Hodges, and the loving embrace of a group of Memphis music inheritors, especially the horn (Jim Spake, Art Edmaiston, Marc Franklin) and background vocal (Susan Marshall, Reba Russell) punctuation.
As a producer (Margo Price) or engineer (Jason Isbell, Lori McKenna), Ross-Spang has had his hands on some of the most vital roots/Americana music of the past few years. The Green record is an achievement, part of a four-song "Produced By" batch from Amazon Music. Ross-Spang recorded Price and John Prine in Nashville as part of the series, but his other Memphis recording, also at Phillips, also ventures into the country side of Memphis soul, with a new song ("In a Moment of Weakness") from the most country of great Stax vocalists, William Bell.  
---